A local company is offering a flooring alternative that is "innovative, decorative, of the highest quality, and guaranteeing durability for an infinite period".
NAPA St. Vincent Sales and Services is offering the performance seamless flooring system that is suitable for interior and exterior as well as commercial and industrial application.
"We would like to emphasise the best value for the least cost," Hudson Williams, the company's managing director said, adding that in St. Vincent and the Grenadines, customers spend too much money on flooring but are not getting value for money.
He said that with his company's seamless flooring system, in the short, medium and the long term, customers get value in terms of durability, aesthetics, sanitation, and low maintenance.
"We are not focusing on repairs. We are focusing on durability — indefinite service," Williams said, adding that there should not be any reason to have to repair the product.
"Installation is very important and you go down to the base. Surface preparation and the substrate, testing the substrate is very important," he said.
"As a matter of fact, it is absolutely important that the substrate be tested for moisture content before you lay any coating material because moisture migration causes coating disbandment, whether it is tiles, whatever it is."
He said his company has the ability, the resources, the techniques and the trained people to do just that.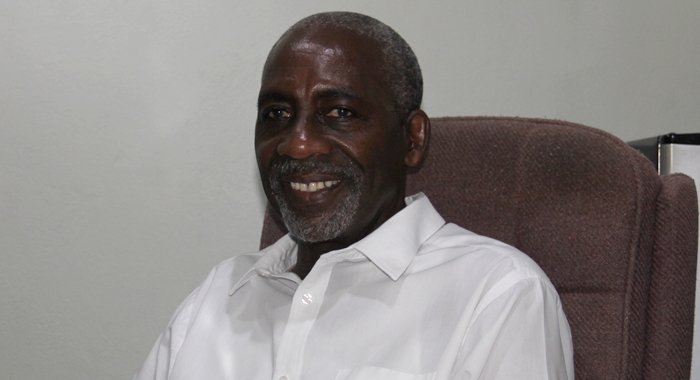 "Before we do a floor, we conduct tests to make sure that the substrate is good quality and in the event that there is excessive moisture, for example, we will recommend installation of a moisture barrier which would form part of our process.
"So, in other words, it is similar to building a house, where the foundation is very important. And, having had the foundation right, barring forces of nature, you would be good for a very, very long time, unless you deliberately, and you have to but a lot of effort into a deliberate activity to destroy that flooring when we are finished with it."
Williams sad the flooring is suitable and has different applications for interior and exterior, depending on customers' preference.
"But all applications are of superior quality, the aesthetics are out of this world, but you have the choice in terms of aesthetics and price, of course."
In terms of commercial application, the product is good for supermarkets, hospitals, stores and all types of commercial establishments.
"And the importance here is that it is seamless," he said. "By being seamless, maintenance is easy; easy to clean, there are no grooves, nothing to scrub.
"The application is such that you use your regular cleaning products, you mop it off and you are good to go. It is non-skid. You can have it in different sheens — gloss, high-gloss and satin. The product is absolutely waterproof and easy to dry off."
He said that people should trust the products offered by NAPA St. Vincent Sales and Services "because we stand behind our product.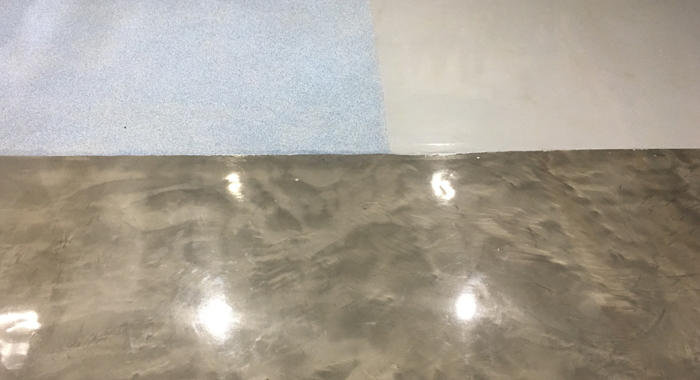 "We represent the best in the world. In this case, our premier supporter in this venture is PPG paints and coatings. They are the biggest and the best in the world. Our manufacturers stand behind their products. In the unlikely event that there is failure or there is some concern, it will be addressed. But I want to emphasise that we have very well trained personnel to do the application."
He said his company is in the market for other people who have the ability to do good applications.
"We have a lot of fantastic artisans in St. Vincent. We are inviting them to come on-board so that they can learn the application process… But I must emphasise that the application must be done well. There should be no shortcuts, period. And once that is done well, you would indeed enjoy the life of the product."
Williams emphasised that his company has been in operation for about 50 years but has been diversifying.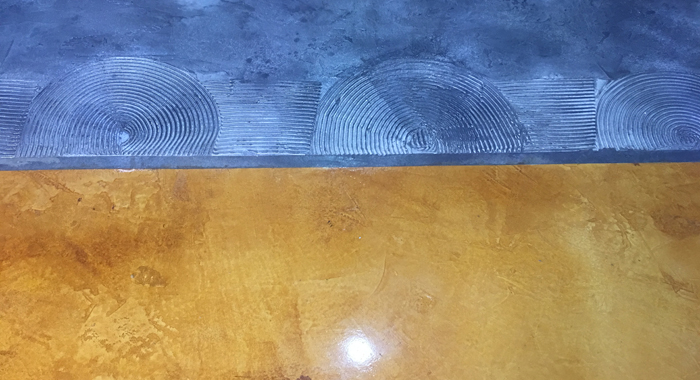 "We are concentrating on high performance products and services. That's our emphasis. These are international systems that we are bringing to St. Vincent. So they have been tried and tested over the years," he said, adding that the company has that technical support internationally that they can call on, if needs be.
He said that while his company does not want to disclose the identities of some of its clients, they are engaged in two projects in Bequia and some on St. Vincent.
"There is a major factory, one of our leading manufacturing entities, that is negotiating with us now to have the production floors done because they have been wanting to do this for a while but the resources were not available in St. Vincent.
"There has been a lot of interest and a lot of projects in the pipeline," Williams said.
He emphasised that he will work with every customer on a one-on-one basis depending on the circumstances and the condition of the floor.
"But the price is absolutely affordable and competitive," he said, adding that the company had demonstrations on floors in their store located at Upper Bay Street, Kingstown, "where customers can come and see it and walk on it and experience it themselves".