A Brighton man was, on Tuesday, brought before the Kingstown Magistrate's Court, charged with murder, one day after he appeared in the same court on an unrelated assault charge.
Keshurn Sayers, 26, was charged with murder in connection with last Friday's shooting death of Sylvan Nanton, 41, of Diamond.
Nanton, a 41-year-old contractor, died on the spot after being shot around 6 a.m. in Diamond.
Sayers was not required to plead to the indictable charge when he appeared before Senior Magistrate Rickie Burnett.
The accused was remanded in custody until Sept. 3, when he will appear before the Serious Offences Court for a date for the preliminary inquiry.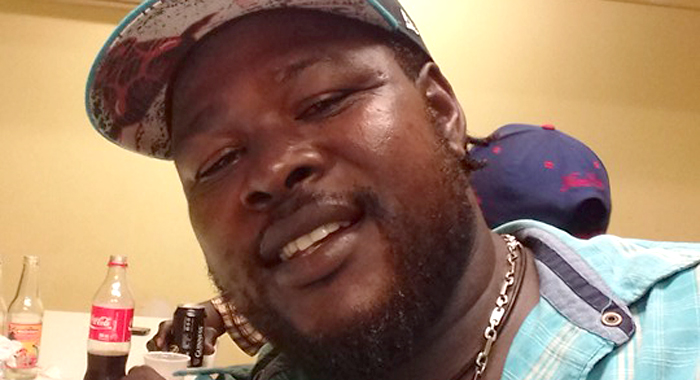 Meanwhile, on Monday, the senior magistrate rejected a guilty plea on a charge that on May 17, at Brighton, Sayers assaulted Sarafina Williams, of Diamond, occasioning actual bodily harm.
Sayers had pleaded guilty to the charge but contested the facts as presented by the prosecution.
Prosecutor Police Constable Corlene Samuel told the court that about 10:30 a.m. on May 17, Williams was walking along the Brighton-Diamond village road in the company of two other persons.
While walking, she heard an argument and she stood and was looking at the two persons arguing when one of the persons involved in the argument began to quarrel with her.
Williams responded and Sayers, who was not involved in the altercation, approached her and struck her to the left side of the face with his hand and punched her in the right eye.
However, Sayers told the court that Williams was arguing with his cousin.
The complainant had with her a baby at the time, which she held by the hands and flung onto him, Sayers said.  
Sayers said he asked Williams "Wey going on dey?" He said the baby fell to the ground and the Williams took back up the child and held it in her arms.
He said the then slapped Williams and asked her "Wey going on dey? Is a child yo' playing with".
After hearing the man's explanation, the magistrate told the prosecution that the matter should go to trial.
He then entered a not guilty verdict for Sayers.
He granted Sayers bail in the sum of EC$1,000 with one surety and ordered him to appear before the Calliaqua Magistrate's Court the following day, Tuesday, Aug. 20