The 20-year-old man accused of shooting dead a shopkeeper at her home in Paul Over last year, smirked and swayed as if dancing, on Monday, during a preliminary inquiry into his alleged crime.
During the same hearing, widower Brent Lyttle bawled as he testified about how he had learnt of the death of his wife and the location of her body in their home.
Jebarry Jackson, of Campden Park, who also goes by the name Michael Richards, is charged with the Nov. 14, 2018 murder of Sabitree Lyttle, a 56-year-old shopkeeper of Paul Over, at her home.
"She is and was my wife," Mr. Lyttle said the prosecutor asked him about the relationship between he and the deceased woman, to whom he said he was married for 20 years and four months.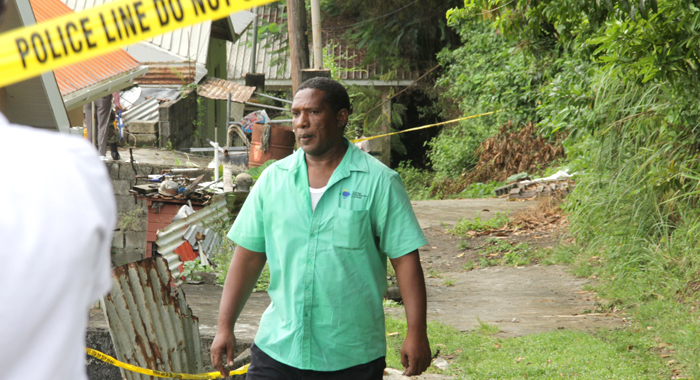 Lyttle struggled to maintain his composure as he testified and, at one time, said, "Father, have mercy on me, Lord."
Later on in his testimony, he placed his hand and head on the dock, and with back hunched, bawled.
Senior Prosecutor, Adolphus Delplesche, who is presenting the Crown's case, moved closer to the man and stood near the dock.
Chief Magistrate Rechanne Browne, who was presiding, looked in the other direction, and placed the thumb and index finger of her left hand on her eyelids in such a way that her hand obscured her face.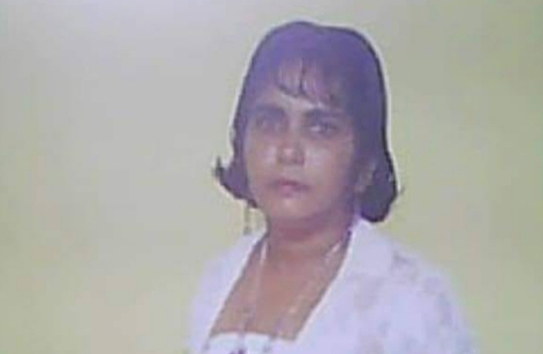 Delplesche's final question to the widower was whether it would be correct to say that he saw the casket with his wife's remains being lowered into a grave.
Lyttle said yes.
"My condolences to you, Mr. Lyttle, I know it's hard," the prosecutor said as he touched Lyttle lightly on the left shoulder at the end of his examination-in-chief.
Meanwhile, the chief magistrate, after reading back Lyttle's deposition to him, said, "I am so sorry for your loss."
Four witnesses testified in the hearing on Monday, but the accused murderer had no questions for any of them.
As the deposition of the second witness was being read back to the witness, Jackson rocked his body and tapped his hand as if dancing to music.
The hearing has been adjourned to Sept. 27.