An Evesham man was, on Friday, brought before the Serious Offences Court in Kingstown charged with his father's murder, the second alleged patricide in St. Vincent and the Grenadines this year.
Keron Samuel, 19, was not required to plead to the indictable charge when he appeared before Chief Magistrate Rechanne Browne.
He was charged that between Sept. 29 and Oct. 1, 2019, at Evesham, with malice aforethought, he caused the death of George Benjamin Samuel by an unlawful act.
The body of the 56-year-old man, who went by the alias Coban, was found in a shallow grave on Oct. 1 about 100 yards from the house where he lived with Keron and his other son.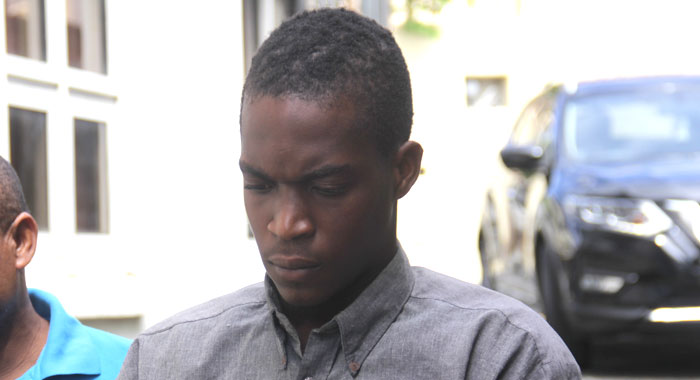 The body was discovered after Coban's widow, Iris Samuel, who lived between two houses in the Marriaqua village, organised a search for him after not having seen him for three days.
Iris and her daughter Iasha Samuel along with another woman attended Friday's court hearing.
Iasha cried inaudibly, using a kerchief to cover her mouth, as tears streamed down her face, as her brother stood in the dock.
In July, Clinton Cambridge, 22, of Sion Hill was charged with murder in connection with the stabbing death of his father.
Clint Miller-Boucher, 55, also of Sion Hill, is alleged to have been stabbed multiple times in his home village resulting in his death.
Cambridge is said to have a history of mental health illness.
That matter is also before the court.