Two chequebooks tendered in evidence in the trial of the Nigerian-Vincentian woman accused of theft, fraud and unlawful use of a credit card, were missing important information, including the person to which some cheques had been made out and the value of some cheques.
Some cheque duplicates were not filled in, some stubs had multiple handwritings on them and others had information crossed out, and persons other than the defendant wrote cheques — contrary to evidence given earlier.
In fact, during his cross examination at the Serious Offences Court on Thursday, Bertille "Silky" Da Silva, admitted that unlike his brother, Casper Da Silva, he is not as meticulous in perusing documentation before signing cheques.
Defence counsel Grant Connell suggested to Da Silva that the accounting practices at Star Garage, though very archaic are very meticulous.
The lawyer further suggested that neither Silky, nor Casper, would sign a cheque until they have "crossed every t and dotted every i and you know where your hard-earned money is going".
"Quite wrong," Da Silva responded.
Connell then asked him what part of the statement he did not agree with and repeated what he had said.
"That may be Casper; not me," Da Silva said.
"That's my point," Connell said.
Connell is representing Eunice Dowers, 26, who is charged with 52 counts of theft, fraud and unlawful use of Da Silva's credit card.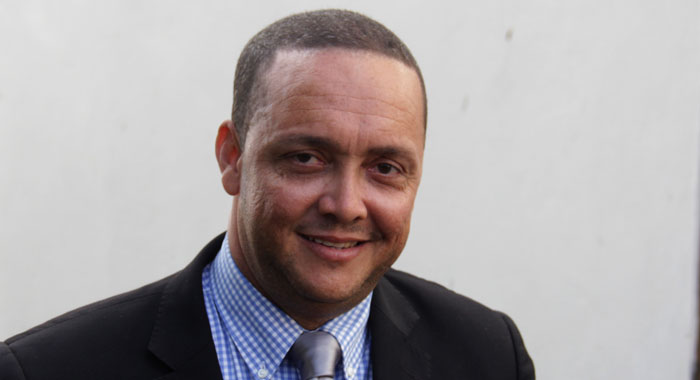 Prosecutors are alleging that Dowers — a naturalised Vincentian by marriage — who worked at the company from May 2018 to February 2019, initially as Da Silva's secretary and later as the company's Customs broker, creamed off over EC$100,000 during that time.
Connell, in his cross-examination, suggested that Dowers, 26, and Da Silva, 89, were in a relationship and the businessman gave her permission to use his credit card at will.
Da Silva has maintained that that was not the case.
Read also: Intimacy moved CEO from 'car dealer to card dealer' — lawyer
Chief Magistrate Rechanne Browne had initially set aside three days for the trial, but, on Friday, day three, only two witnesses had completed their testimony, and Joshua Da Silva, the company's general manager, was still on the stand, yet to be cross-examined.
Amidst a request by the prosecution that Joshua be recalled on another day, Connell said he would like to do his cross examination at that time, saying that doing otherwise could be prejudicial to his client.
On Thursday, day two of the trial and Silky's second day on the stand, Connell suggested to the businessman, that he had been giving Dowers money from the company "in a way that is a at variance with the modus operandi of Star Garage".
The businessman told the court that it is only he who signs the cheques.
Connell further put it to Silky that "your boss — your brother", Casper, is also authorised to sign cheques for Star Garage.
"Of course he has to sign cheques," the witness replied. "Of course Casper signs cheques."
"Of course, Casper is your boss — sorry, your brother," Connell said.
Multiple cheque writers
The lawyer referred to the duplicate of a cheque that the prosecutor had shown to Da Silva during his evidence-in-chief the previous day.
He asked Silky if he knew who had filled in the cheque, which was made out to Trans Ocean Shipping.
Silky said that Dowers had done so.
Connell asked Silky who signed the cheque.
"I would have signed it," Da Silva said and Connell asked him to show the court his signature on the cheque.
Silky, however, said maybe he couldn't see the signature properly, adding that he signs every cheque.
"You can't see the signature on the duplicate, correct?" Connell said.
Silky, however, said that the carbon might not have been in the chequebook — and, therefore, there was no duplication
The cheque was for $140 "and some cents" and was made out to Trans Ocean Shipping, Silky said, adding that that was the shipping company at the airport that Dowers used when importing items allegedly bought using his company's money.
He said he did not know who had written up the stub, adding, "a part of it is her handwriting".
Silky told the court that the counterfoil had $415.35 written on it.
"Something went wrong. Somebody did something here. I don't know who did, but her handwriting is on it," he said, referring to Dowers.
At this point, the chief magistrate told Silky that he had just told the court that Dowers' handwriting is on the counterfoil, but had told the court three questions earlier that he did not know who had written it.
Silky again repeated that he "would have" signed the cheque as no one else is authorised to sign the cheques.
Asked to examine the duplicate of another cheque, Silky said he did not know who wrote the cheque or filled out the stub.
"This cheque was written by one of the workers. I can't make out the handwriting but it is not her (Dowers') handwriting. What's the question on this now?" Silky asked the lawyer, but said that he had signed the cheque.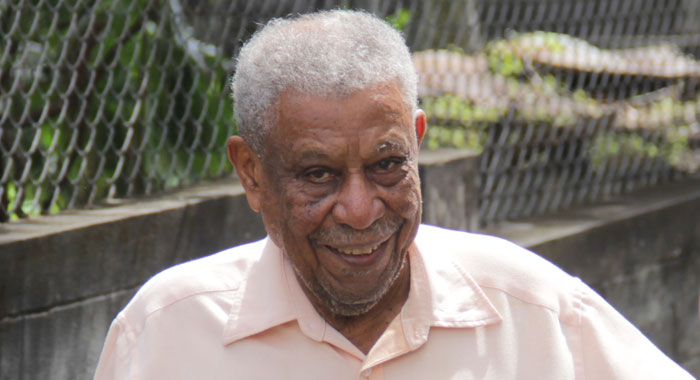 Connell then suggested that that is why Silky took a different approach to the issuing of cheques, thinking that he could get around the system and his brother.
"Totally false! Totally false," Silky responded.
The lawyer said that cheque stubs would be filled out but Silky would sign the cheque, without anything written on the cheque leaf itself.
"That is not so," Silky maintained.
But, when Silky was asked to look at a particular cheque, and asked what was written on the stub, he said, "Payment for – I can't recognise."
He, however, said nothing was written on the stub, adding that he couldn't not make out what was written on the cheque leaf.
Connell suggested that the cheque leaf was blank, adding that the stub says "payment for [inaudible] at airport …"
He added: "And the cheque leaf is blank. No writing is on it."
Silky said the cheque in question "would have been a blank cheque given to Dowers
"Once it is [accountant] general, that would have been a blank cheque given to her," Silky said, adding that that is a "trick" that Dowers used.
The lawyer then asked Da Silva if he had drawn that trick to the attention of the police for another cheque in particular.
Silky's answer was not discernible in the gallery of the courtroom, where the media and the public sit.
When asked who wrote that cheque, Silky said, "Miss Peters might have written it. It might be one of the girls in the office."
"How many girls in your office fill out your cheques," Connell asked.
Silky said if something is to be done and the person who is accustomed to write cheques is not there, someone else would write the cheques.
When the court asked him to give a number, Da Silva said that, usually, it is one person.
He said that currently, "Ms Peters" fills in the cheques, having taken over from Dowers.
Connell suggested that the procedure at Star Garage or any of the businesses in which Silky or Casper is involved is that when an invoice comes in, it is checked by secretary, it is then carried to Silky or Casper, and when everything is verified, either of them would sign a cheque.
"That has absolutely nothing to do with a blank cheque," Silky said, and maintained that when Dowers was going to clear items at the airport, they would issue her a cheque made out to the "accountant general" without the figure written on it.
"I thought that when something was going to the accountant general it was safe and sound."
Connell commented: "A blank cheque is like giving a man your visa. You only pay for things that are priceless."
When Silky asked Connell what he had said, the lawyer muttered, "That's off the record."
Difference approach among brothers
Connell then put it to Silky that his brother, Casper, never issues blank cheques, and Silky said not to his knowledge.
"So Casper Da Silva operates business, as far as cheque writing is concerned, a little different from how you operate," Connell said, and Silky said, "Yes."
The lawyer further suggested that Joshua wanted to get rid of Ms Dowers and used the opportunity after an altercation between she and Marlon Stephenson, the marketing manager, to report the allegation of fraud to the police.
Silky said he couldn't recall but that it might be Joshua who had reported the alleged fraud to the police.
"And Joshua wanted to get rid of her because she brought Joshua's activity to light as far as the use of the card," said Connell, who suggested that Joshua and others had been abusing the credit card.
Silky responded with a firm no, adding that he did not know about that.
"And when this activity was coming to a crescendo and you realised what was heading your way, you pretend you don't know anything, you don't have no dealing with this young lady, no relationship, you just throw her under the bus," Connell suggested.
But Silky, as he had done multiple times during the trial, asked Connell what he was saying, adding that if the lawyer came closer to the dock, he would be able to hear.
Connell repeated the question, adding that Joshua had said that Dowers stained the company's name when she reported the altercation to the police, and that she was the one who highlighted Joshua's abuse of the card and he wanted to cover it up.
"Not so," said Da Silva.
The lawyer said that when the issue of the credit card use was brought to Silky's attention and Silky realised that "Joshua, Casper, and the others will know about your little secret with Ms Dowers, the spa, the Balangu cooking and all them things — visits to your house, Wet fete, Be Fit with Lindon James — when all that was going to surface, you withdraw and said I don't know nothing about she. She ah criminal, she ah Nigerian."
Silky again asked the lawyer to come closer. The chief magistrate summarised the question and the businessman again said he never had a relationship with the defendant.
'You found her, you fed her, you fondled her'
Silky said he could not recall if the company's accounts were prepared for 2018 so that it could pay tax.
Connell said: "And with all of these inconsistencies, with stub not matching cheques, your accountant did not highlight those to you?"
Silky said the lawyer could call the accountant and ask him.
When the chief magistrate asked Da Silva the question, he said those matters were left "strictly to Casper", who he said had studied accounts at university.
The lawyer suggested that when "the meticulous Casper Da Silva" was going to go through accounts and "bounce up on the irregularities — when I say irregularities, I mean when you act not like Casper, … your little secret would have been revealed."
"That is a presumption on your part, sir," Silky responded.
Connell said that is why Silky "has played Pontius Pilate" and washed his hands of Dowers.
"My hands are not dirty," Silky said.
On the issue of whether he had contacted Dowers by sending her a friend request on Facebook after she was granted bail, Da Silva said that while he had an account with the social media website, he does not know how to use it.
He confirmed that the printout the lawyer showed to him was of his account.
On the issue of Dowers' citizenship, the lawyer noted that Silky had said that Dowers is Nigerian.
The lawyer also put it to Silky that when he saw Dowers at the police station, she never admitted, as he claimed in his evidence-in-chief that she had used the credit card without his permission and that she never asked for forgiveness.
Connell said that
Dowers has a Vincentian passport and that Silky had given her a Star Garage cheque for EC$2,500 to pay for her citizenship.
"I would never do that. The woman is married. Boy, you are joking or what? Never did," Silky said of the woman who he had admitted taking to his house on multiple occasions, where she cooked and allegedly ate, "like a cattle", 4 lbs of beef in one sitting.
"This young lady came for a job at your business place… A poor girl … looking for a job and you took advantage of the situation.
"You found her, you fed her, you fondled her, you paid to dress her, you carried her to sophisticated outings with your friends, she was in a relationship with you and you gave her permission to use your funds," Connell said.
Silky said: "I am saying, no; emphatically no! Empathically no. I go give someone something like that? … I will never do it… What am I hearing here? Where alyo get this fabrication from?"
During re-examination testimony led by the prosecutor, Crown Counsel Rose-Ann Richardson, Silky said that he had had the credit card for a long time and that he had never had any issue with it before Dowers joined his employ.
He further said that he had never had cause to speak to Joshua — who he said takes the credit card with him when he travels on behalf of the company — about excessive use of the card.
Silky said that the card had never been maxed out, nor blocked.
Asked if Casper had signed any of the cheques in the two chequebooks he was shown, Silky said that while Casper has authority to sign cheques, he did not know if he had signed any in those two chequebooks.
Silky said that the only thing he had bought for Dowers was a used fridge and he had not used his credit card to do so.
The businessman further said that Joshua does not sign cheques.