Businessman Bertille "Silky" Da Silva, 89, on Thursday, denied that he had been intimate with or offered to perform oral sex on Eunice Dowers, his former employee, who is charged with 52 counts of using his credit card without permission, fraud, and money laundering.
This, as his cross examination by defence counsel Grant Connell continued on day two of three days set aside for trial at the Serious Offences Court in Kingstown.
Dowers, 26, (previous reports had erroneously said she was 28) was born in Nigeria, but is a naturalised Vincentian by marriage.
Da Silva denied that he had issued a Star Garage cheque in the sum of EC$2,500 to pay to regularise the woman's status in St. Vincent and the Grenadines.
Da Silva is chief executive of Star Garage, where Dowers worked as his personal secretary and later as a Customs broker, before she left the company in February 2019, after a physical altercation on the job with Marlon Stephenson, a supervisor.
On Wednesday, Da Silva admitted to the court that he took Dowers on a drive and to his home the Sunday after she began working with him, and that she used to visit the house regularly and cook there.
He further said that he and the woman had gone on a social outing together, that he had helped her to secure an apartment, bought her a second-hand fridge, and had given her EC$60 to reinstate an exercise programme.
On Thursday, Connell put it to Da Silva that in May 2018, less than a month after Dowers entered his employ, she ended up at his house and they became intimate.
"No, sir," Da Silva said.
He reminded Da Silva that he had said on Wednesday that Dowers eats like a cattle (eats a lot) and had consumed 4 lbs of beef in one sitting.
Nigerian dishes, oils from Amazon, Viagra
The lawyer suggested that Dowers cooked various Nigerian dishes for Da Silva, including "Balangu", "Jollof Rice", "Afang Soup", "Dambu Bama", and a Nigerian stew that contains beef.
But, as he had done the previous day, Da Silva maintained that Dowers had never cooked for him, but did so for herself at his house.
Connell suggested that Dowers cooked for Da Silva at least four times in May 2018 and on one occasion, they showered after and went onto his bed.
"She massaged you with one of the oils from Amazon," Connell said.
"No!" Da Silva retorted.
The prosecution is alleging that, among other things, Dowers used the card to purchase items from the Amazon website.
"While in bed, you fondled her vagina and said, 'Oye, this fat eh!'"
"No. I never did that," Da Silva maintained.
The lawyer further suggested that Da Silva entered Dowers' vagina with his finger.
At this point, Crown Counsel Rose-Ann Richardson, who along with Karim Nelson (who was not in court on Thursday) is prosecuting the case, rose and said that while there is a wide scope for the defence in cross examination, she did not see the relevance of the line of questioning to the charges.
Connell however, said they were very relevant to show that there was an existing relationship that would be a "nexus" that "justified using or acting in a capacity where the charges that they have brought against her".
Chief Magistrate Rechanne Browne, who is presiding, said there may be merit in Connell's argument, and allowed the line of questions.
Connell continued, "And then, after you, Bertille "Silky" Da Silva took a pill in her presence … Viagra pill…"
Da Silva said he has never taken Viagra his life.
"After you had said what I quoted before, you said, 'Bring it let me suck it.' I put that to you."
But Da Silva said he has "never done that in my life. The country I come from, that is a taboo … to do something like that."
"Something like what?" Connell asked.
"What you just said there," Da Silva responded.
From 'car dealer to card dealer'
The lawyer said that after the alleged experience, Da Silva started to spend money on Dowers, giving her whatever she wished.
"Absolutely not," Da Silva responded.
"You moved from a car dealer to a card dealer. You started passing card," Connell said, referring to a credit card.
The lawyer said that Da Silva began giving Dowers lifts from their workplace to her home and on several occasions, he diverted to his house despite her saying she did not want to go there.
The lawyer said that Dowers' salary at Star Garage was EC$640 a month, but Da Silva, the company's chief executive, said all workers start at EC$700.
"Did Joshua start at $700?" Connell said, referring to the company's manager, who is the witness' nephew.
"Joshua is a Da Silva," Silky responded.
Connell put it to the witness that Dowers' rent was EC$400 a month, leaving her with EC$240, out of which he suggested she paid EC$120 for utilities.
"What she was left with was $4 a day to survive," the lawyer said.
Connell seemed to be suggesting in his cross examination that Da Silva and Dowers were in an intimate relationship and, as a result, he gave her access to and permission to use his credit card at will.
'boss and keeper'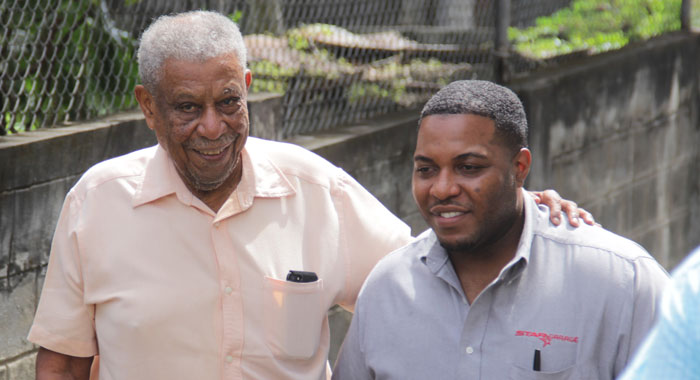 The charges against Dowers were brought after the altercation took place at the office between she and Stephenson.
Da Silva said he and Joshua were in "the office" when they heard the noise of the altercation outside.
He said that Joshua went to see what had happened; Dowers left and Stephenson gave his side of the story.
Da Silva told the court that it is incorrect to say that a man had beaten up a woman at Star Garage, as Connell had put it.
But Connell suggested that Dowers had complained to Da Silva bout the altercation both as her "boss and keeper".
Da Silva said this was not the case and that after the altercation, Dowers left the business place and never returned.
He said it was incorrect to say that Joshua had done absolutely nothing to address the issue of the alternation.
The lawyer put it to Da Silva that on Feb. 6, 2019, the date of the altercation, Dowers had already sounded the alarm about the abuse of the credit card.
Connell further suggested that Da Silva was not pleased that Dowers had gone to the police about the altercation as doing so would not look good for the company's image."
The lawyer said that while Da Silva claimed that Dowers never returned to Star Garage after the incident, she actually did on Feb. 15, 2019, and had a talk with him in his office.
"I can't recall that," Da Silva said.
"See if you can recall this," Connell responded and said that on Saturday, Feb. 16, 2019, Da Silva went to Dowers' home and told her to return to work as the company had received nine vehicles that it needed to clear with Customs.
He told the court, on Thursday, that Dowers had told him that she was going to go to the garage the following Tuesday.
"This time, she had purchased a one-way ticket," he said of Dowers, who was arrested at the airport the following day (Sunday) as she was preparing to board a flight.
Da Silva said he had gone to Dowers' house (which he had helped her to secure from a friend) because there was a problem with the keys at the gate.
But Connell put it to Da Silva that he went to Dowers house after she had gone to his office and told him that she was leaving the country on a ticket that she had bought on Jan. 29, 2019.
The lawyer further suggested that between June and August 2018, Dowers, as Da Silva's personal secretary, had highlighted to Da Silva some issues with the use of his credit card.
"And you told her to mark what she would have bought on the credit card," the lawyer told Da Silva, who said, "That never happened."
Connell further said that when some irregularities in purchases were highlighted, Da Silva summoned Joshua to his office.
"Joshua pointed out a flight he booked and denied using the card," Connell said, adding that after Dowers went to the police, Joshua wanted to get rid of her as one of Da Silva's employees.
"And you said she is a good worker," Connell further suggested to Da Silva, who said that never happened.
"After that, Joshua, not you, went and reported her to the police.
"Not to my knowledge," Da Silva said.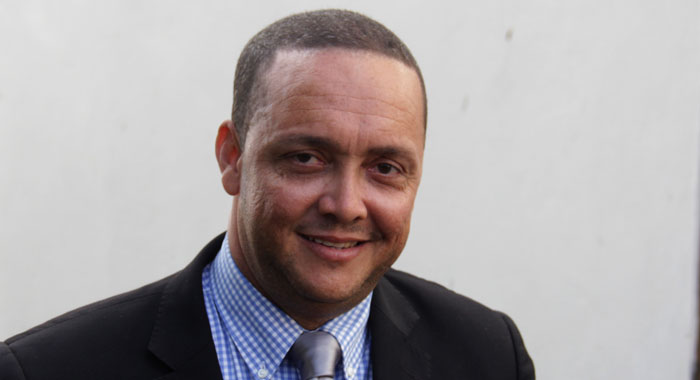 Water-collecting, meat-cooking session kept secret
Connell then asked him if at that point he had made Joshua and his father, Casper Da Silva, aware "of your water-collecting spa visits, Be Fit-paying, party-attending, meat-cooking sessions with your secretary at your house".
Silky said he did not tell the other significant parties in the business about any of this.
"Did you tell your fellow bosses … that you went to the spa with her, or you were eating the meat, her meat that she cooked for you at your house?"
At this point, the chief magistrate intervened saying that Da Silva never said he was eating any of the meat. 
Connell corrected himself and asked if Da Silva had told his brother or nephew that Dowers was cooking meat at his house.
Da Silva said that while he did not tell the other managers, he did not have any secrets.
"You're talking stupidness," he told the lawyer.
At this point, Connell raised with the court the conduct of the witness, resulting in the chief magistrate telling Da Silva that while the counsel's method might not be pleasing to some, he has a duty to perform.
She told him to answer the questions calmly.
But Da Silva muttered to the court that his relationship with his brother and nephew and what he tells them is not the lawyer's business.
In response to a question about what Joshua had bought using the card, Da Silva said, "When Joshua come, you ask him that."
He, however, said that Stephenson bought office equipment with the card.
Da Silva said he does not know what his (Da Silva's) son, George bought with the card.
He said that his son Leonard in Canada "paid with the card his grandmother's telephone".
"So telephone does be paid with that card too," Connell said.
Da Silva said no.
The lawyer put it to Da Silva that Joshua and others to whom he gave the card information were abusing it.
However, Da Silva said that the card in question is not what his son, Leonard, used.
"The card that Leonard used was discontinued," Da Silva said, adding that during his evidence on Wednesday, he had said that he has one card now.
Connell put it to Da Silva that he had a card before but there were discrepancies and he cancelled it.
"That was a different card," Da Silva said.
Also testifying on Wednesday was Marva Hannaway, a client services officer at CIBC First Caribbean International Bank, the financial institution that had issued the credit card in question.
The trial continues on Friday (today), when Joshua Da Silva is expected to take the stand.