The glut of eggs in St. Vincent and the Grenadines resulted from the government-owned hatchery providing 24,000 day-old chicks last year — 14,000 more than in 2018 and 7,000 more than in 2018 — even as farmers imported a further 60,000 birds.
Minister of Agriculture Saboto Caesar provided the statistics as he responded, in Parliament, on Wednesday, to a question from opposition senator, Israel Bruce.
Amidst the glut, SVG did not import any for Christmas 2019, when higher demand is usually matched by higher prices, with a flat of 30 eggs retailing for as much as EC$40.
Last Christmas, prices ranged from EC$15 to EC$20 a flat, and have fallen even more since then, with a flat going for as low as EC$10 — a retail price of just 30 cents per egg, 20 cents lower than the average.
Amidst the glut, the government, through its Zero Hunger Trust Fund, has purchased 210,000 eggs, which the minister said are placed in government institutions, particularly schools and clinics.
Primary school children have been given eggs to take home, with teachers packing between three and five eggs for each student, depending on their age, to take home.
The government is hoping that this will help the market to stabilise, even as the hens continue to lay more eggs daily.
Caesar told Parliament that the government is also asking East Caribbean Group of Companies, which manufactures animal feed, about possibly lowering the price of feed for layer birds over the next six months.
He further said that a request has been made to Tropical Shipping for a reduction in the cost for transportation of a 40-foot container of eggs to Trinidad and Tobago, a potential export market.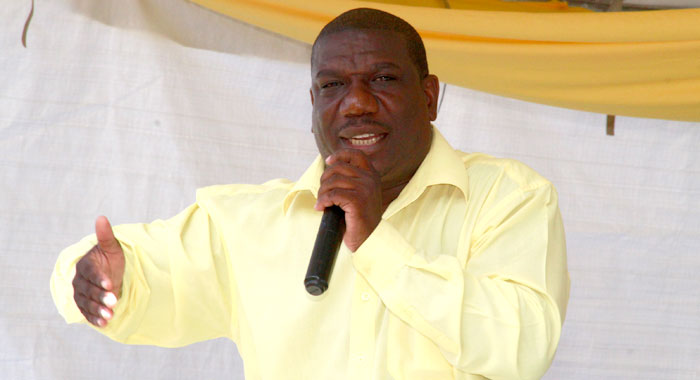 The minister was responding to a question in Parliament in which Bruce noted that the government recently decided to purchase some 210,000 eggs from local producers due to a glut in the market.
He asked Caesar, who is also minister of Rural Transformation, if a proper assessment was done to determine what led to the glut necessitating Government's intervention.
The opposition lawmaker also asked the minister to elaborate on any plans to ensure that there is no constant reoccurrence of such a glut, forcing similar interventions.
In response, Caesar said that his ministry has emphasised the need for farmers to target strategic areas for diversification within the agriculture sector.
He said that 55 farmers have expressed an interest in poultry egg production.
The government-owned hatcheries provided layer chicks at a subsidised price over the last seven years.
In 2013, 32,000 chicks were provided; 26000 in 2014; 18,000 in 2015; 12,000 in 2016; 17000 in 2017; 10,000 in 2018; and 24,000 in 2019.
The minister told lawmakers that in addition to the 24,000 layer chicks produced by the government's hatchery, farmers imported 60,000 day-old layer chicks from Barbados between January and September 2019. No eggs were imported in the other months.
Caesar said that in 2019, as a result of the Banana Accompanying Measures (BAM) intervention targeting alternative investments in agriculture, 15 farmers were selected for assistance in poultry production.
For the most part, this involved the expansion of pens, he said.
He said his ministry had, as early as April 2019, identified the increase in the production of layers and started to address the potential for export.
"The response from the potential export markets, in short — the cost of production of eggs in St. Vincent and the Grenadines was significantly below that of the United States.
Hence, in markets where it was cheap to import eggs from the United States, for example, the BVI, St. Kitts and Nevis, Antigua and Barbuda, "our prices were not competitive".
In Trinidad and Tobago, a major importer of eggs, the two main importers had already signed contracts with suppliers in the US for up to December 2019 and could only address the issue of purchasing eggs from SVG in 2020, Caesar told Parliament.
He further said that the transportation cost from SVG was comparatively more expensive and more irregular.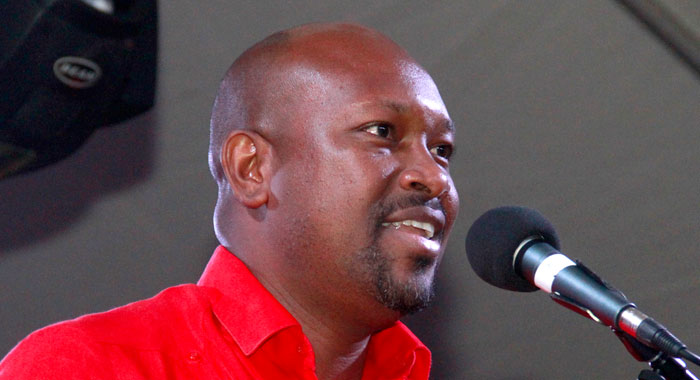 The minister said that, in Christmas 2019, egg prices, which would normally be at EC$35 to EC$40 per flat were reduced to EC$20 to EC$15.
"St. Vincent and the Grenadines did not have to import any eggs. This is significant. The industry, it is clear, from any analysis as to what led to the exponential increase in supply," Caesar said.
He said that plans and strategies to address the exponential increase in supply includes further exploring export opportunities.
Two potential buyers from Trinidad and Tobago have started their assessment of the quality of eggs with the intention of exporting eggs from SVG, provided that all the phytosanitary requirements are satisfied, he said.
The minister said that these potential buyers conducted farm visits in January 2020.
"The demand is for one 40-foot container weekly of eggs to be sold to Trinidad and Tobago," Caesar said, adding that that amounts to 216,000 eggs per shipment.
He said that from the calculation of the exporter, all things being equal, provided that there are weekly purchases, "we are looking at a potential EC$8 million worth of eggs. And I want to note this — that matter is so important that we have formed a team and we should be going to Trinidad and Tobago this weekend to have a meeting at a very high level, because it is important."
Caesar said that farmers have been requested to work with technicians in his ministry to address the issue of improvements to their storage facilities for eggs.
He said that at room temperature, shelf life can go up to eight weeks.
"With proper cooling, it can be three months," the minister said, adding that technical assistance has been obtained from the FAO for a centralised cooling storage system.
The minster said that the government has obtained the cost to produce liquid eggs and the ministry is working with the poultry association to strengthen the association and to form a poultry producers' cooperative to obtain the benefits pursuant to the Organisation of Eastern Caribbean States regional agriculture competiveness project providing funds and funding to aggregators.
"Mr Speaker, there is significant potential for an egg industry in St. Vincent and the Grenadines and for relationships to be developed for export to Trinidad and Tobago. It's the most fish we have ever exported, it's the first time we have ever addressed the issue of the exporting of eggs, it's the most cattle we have ever exported, it's the most chocolate we have ever exported, it's the most cocoa beans, in recent times, we have ever exported. And we want to reduce the import of the vegetables," Caesar said, adding that North Leeward is known for the production of vegetables and that is one of the areas that the government has to address.