In January, the St. Vincent & the Grenadines Teachers Co-operative Credit Union made donations to assist athletes at three of the nations' Secondary Schools.
The three schools that benefited from the contributions were Georgetown Secondary School, Thomas Saunders Secondary School and St. Vincent Grammar School.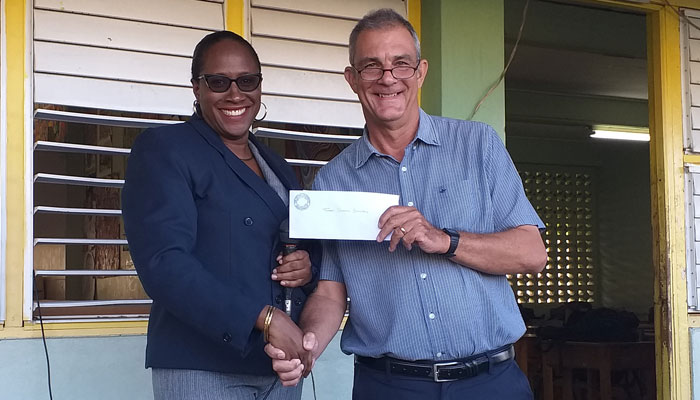 The credit union said that in keeping with its philosophy of "People Helping People", it provided assistance to the Georgetown Secondary Schools' Cricket team, while the donations provided to both the other schools will assist them with defraying the cost to send their athletes to the 2020 Penn Relays.
"The St. Vincent & The Grenadines Teachers Co-operative Credit Union is pleased to be able to be a part of providing a positive outlet for students to participate in extra-curricular activities," a press statement said.