Annis Sargeant, the Cane Grove sales representative who was shot on her way home last Saturday, is now living "elsewhere" temporarily as she recovers from the ordeal.
An occupant of the home, who asked that their connection to the woman not be disclosed, was reticent in speaking about the incident, noting that it was the subject of an on-going police investigation.
The resident said that their information is that Sergeant, who operates a business in the Central Leeward community, was on her way home around 9 p.m. when she saw a person walking in her direction.
Sargeant then became apprehensive sensing that something untoward was about to occur as the person had exited a bushy area in the sparsley-populated section of the community.
The assailant then demanded that she hand over her possessions.
The resident did not comment on the extent of the injury or for how long Sargeant was hospitalised before she was discharged.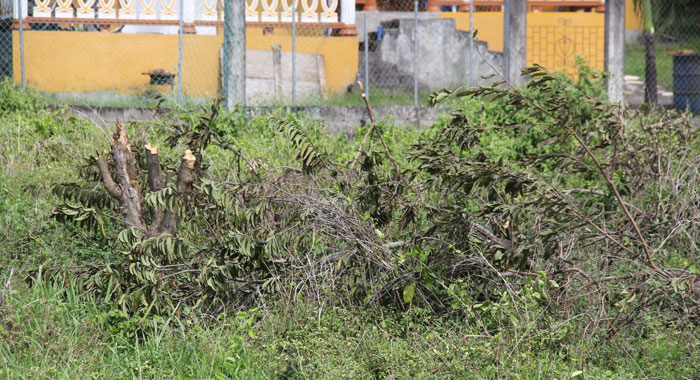 Police said that an unknown male assailant robbed Sargeant of a quantity of cash and cheques and in the process shot her in the left side of her neck with the gun.
She was subsequently rushed to the Milton Cato Memorial Hospital for medical attention and was treated and discharged and is reportedly in a stable condition, police say.
The occupant of the home told iWitness News that the area of the shooting, located along the road where the NIS Golden Years Centre is located, is poorly lit.
Residents felled some trees and other brush in the area, as the assailant is believed to have used them as cover.
Police are seeking the assistance of person(s) with information relating to this incident that can lead to the arrest and prosecution of offender(s).
Persons are asked to contact the Assistant Commissioner of Police i/c Crimes at telephone number 1-784-456-1339 or the officer in charge of the South Western Division at 1-784-458-7329 or any police officer or police station with which they are comfortable.
All information will be treated with strict confidentiality, police say.