A Vincentian diplomat is threatening to sue over questions regarding his purchase of a vehicle that had been leased by the Government of St. Vincent and the Grenadines (SVG) for his use in Canada.
Fitz Huggins, the SVG Consul General in Toronto says that he will forward to his lawyer for review and advice, comments that Toronto-based Vincentian businessman Marlon Bute made about the transaction.
But Bute, an activist who uses the internet to criticise the Unity Labour Party administration in Kingstown, has maintained his position, saying, on Monday, on Boom FM, an SVG radio station:
"… the consul general, as I have been maintaining, benefitted from a buyout of a lease for which the Government of St. Vincent and the Grenadines paid. That has been my central point; that remains my central point.
"… it was the money from taxpayers, from the public, from people like you, who paid for the lease on a monthly basis. And so, the buyout amount, which he said was 3,600 [Canadian dollars] (EC$7,200), was a nominal fee and which he paid. So he got a 4-5 years old vehicle for $3,600. You tell me, if to you, that seems, anywhere in the universe, right."
The scandal surrounds Huggins' admitted purchase of a 2015 Kia Sorento that the government had leased, brand new, for his use as consul general sometime after he took up the post in August 2013.
In a separate call to the same radio station, Huggins said the previous vehicle, a Honda Odyssey, was run down and was an embarrassment when he arrived at functions in it, and it sometimes broke down along the highway.
"When I returned that vehicle (the Honda Odyssey), the leasing company wanted to take it for free because there was no value on it…
"To tell you how the thing was rundown, I had to go to several companies to get at least $1,500 — I think I got $1,500… so I could put it towards the lease of this new vehicle to reduce the payment monthly," he said, adding that he was trying to minimise the impact of the new vehicle on taxpayers.
"And I am really hurting because, Marlon, sitting where he is and he getting somebody leaking information to him, should really be more careful," the diplomat
Huggins said that the consulate then decided to lease a 2015 Kia Sorento.
"I think the value on the Kia was just over 30,000," he said, adding that the lease agreement included the monthly charge and the number of miles that the vehicle is expected to cover per year.
"And they give you the buyout value… the residual value that's left after the lease. They do not offer you any option to say buy or not buy. It's open to you if you want to buy," Huggins said.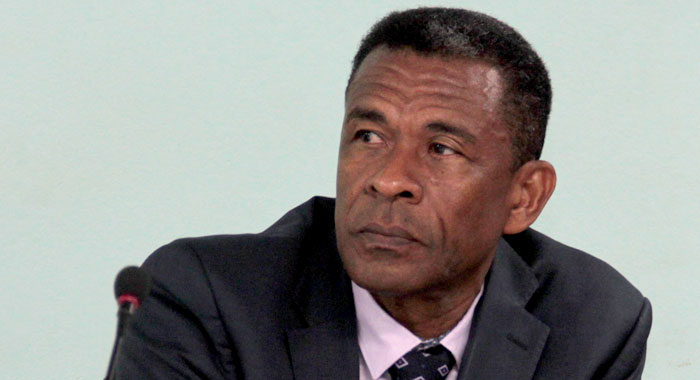 Huggins said he is "not one of them consul general, I am not one of those people" who sit in his office and wait for opportunity.
"I like to go out and create opportunities. So I do a lot of driving, I do a lot of commuting," he said, adding that in an effort to save Kingstown money, he would drive from Toronto to Montreal (541km/336 miles) or Ottawa (404km/251 miles), rather than fly.
Therefore, when he returned the vehicle at the expiration of the lease last December, it had travelled some 25,000 miles in excess of the lease figure, Huggins said.
"And in the lease, it tells you, you have to pay 16 cents per mile over the contracted amount," he said,
"The government, taxpayers would have had to pay over $4,500 because of the over miles. Taxpayers, you know," Huggins emphasised, adding that the leasing company would also retain the vehicle.
"Now, faced with that, I have to make a decision. Do I give back a vehicle and take taxpayer's money and pay $4,500 extra or do I buy the vehicle out of my pocket to save the taxpayers $5,500. Those are decisions you have to make as managers," the diplomat said.
He said that the selling price of the vehicle was $3,650 plus tax.
"I pay that money out of my pocket to save the government $4,500. I didn't have to do that. I could have returned the vehicle, give back the company the vehicle, plus pay for the over miles."
The host of the programme, Dwight "Bing" Joseph, told Huggins that Bute was suggesting that instead of Huggins purchasing the vehicle and it becoming his personal property, the state should have bought it for public use.
Huggins, however, said that government has a policy or not buying vehicles or property for overseas diplomatic posts.
"And the government has a wider policy that they are not going to buy used vehicles," he said.
Huggins added:
"So to make that assertion is really stupid, right? It really is a red herring because Marlon know, apparently felt caught his pants down, and he's trying to backtrack and so on and try to justify the foolishness he wrote. And he's making some foolish suggestion. It's stupid."
He said he could not see Kingstown rescinding its policy, and especially to buy a second hand used vehicle.
In August 2017, the Government of SVG purchased eight second-hand school buses, which it then leased out to private operators.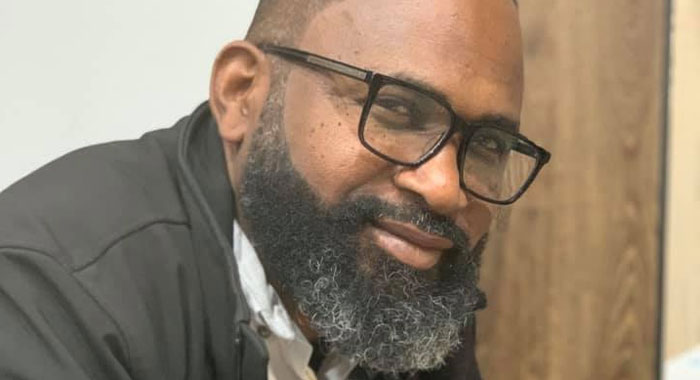 Huggins said Bute had been "caught with his pants down and I'm going to refer his comments to a lawyer for an opinion on how we go forward.
"This guy has to stop it. You can't be sitting in front of a computer and terrorising people. It has to stop. Government didn't own the vehicle. It's a lease. You return it after you finish the contractual period," the diplomat further said.
He said he does not believe in bling, adding that his vehicle in St. Vincent is a 1995 Isuzu Rodeo.
"I didn't need this vehicle. So for a man to suggest I did something improper–
… I did something improper to save the government money and buy a vehicle and send it home at my expense?"
Huggins said he would be in St. Vincent from Feb. 16 to 23, adding, "So I'm not afraid to go home and claim what is mine, rightfully. I paid for it."
But Joseph told the diplomat that Bute was messaging him saying that what Huggins was saying "is pure BS".
Huggins said:
"I mean, well, he may have to prove his BS though. Whatever he thinks he's right about, He may have to prove it in court. That's all I could say to Marlon. You'll have a chance to prove it, Marlon. You have a chance to prove it. I'll give you that opportunity if the review leads me in that direction.
Huggins said he was upset that the issue was the topic of "prime time radio talk".
"… but the fact that we're discussing it and my integrity is in question — now don't forget, you know, and more we talk and discuss it, is bigger the damage eh. So I'm happy that we're talking and discussing.
"I will not be intimidated by the likes of Marlon Bute or whoever think I am just this easy pushover."
But in a call to the station after Huggins, Bute maintained that taxpayers (the public) rather than Huggins should have benefitted from the purchase of the vehicle.
"Where it gets sticky is that that government would have paid thousands of dollars over the years and then the lease buyout, being a $3,600 fee and the person in whose name it was and who was driving the vehicle, get the vehicle for that chicken feed amount," Bute said.
He suggested that Kingstown could have purchased the vehicle for use by the police or hospital.
"So Fitz could come with a zillion lawyers. Listen, this is Canada. I made a comment and there's nothing in it that would be successful. Anybody could sue. I could sue the whole world, but whether it would be successful is what is at issue here. All I have said this morning and before have been substantiated. They are facts," Bute said.
He said he had done his research.
"The taxpayers, your dollars paid for that vehicle over the years. That's why it became so cheap at the end — $3,600. Therefore, it is only right that you, Bing Joseph, should have a good Kia, well maintained, driving up in Calliaqua doing police duties, okay, or the hospital dropping home workers and so on from time to time," Bute said.