A permanent secretary who was a prosecution witness in a theft case was, on Monday, reprimanded for calling the defence lawyer in the case an "evil" man.
Nerissa Gittens-McMillan, the permanent secretary in the Ministry of National Mobilisation made the comment after being cross-examined by defence lawyer Grant Connell at the Serious Offences Court in Kingstown.
She was a state witness in the preliminary inquiry into the matter where Learie Johnson, 64, of Lowmans Windward, and former police officer Derville Thomas, 44, of Bridgetown, Biabou, are charged with 40 counts of fraud connected to their alleged theft of "Poor Relief" — money intended as Social Welfare (Public Assistance) pay-outs.
The men were arraigned in February 2018 and the preliminary inquiry would determine if there is enough evidence to send the matter to trial before a judge and jury at the High Court.
On Monday, as Gittens-McMillan passed the bar table on her way to the court clerk to sign her deposition, she slowed down and leaned slightly toward Connell, who was sitting at the extreme left.
Her voice was barely audible to persons in the public gallery as she said something to Connell.
Seconds after, Connell rose and told Chief Magistrate Rechanne Browne, who was presiding, that he would like to have it verified whether the senior civil servant had addressed him as she passed.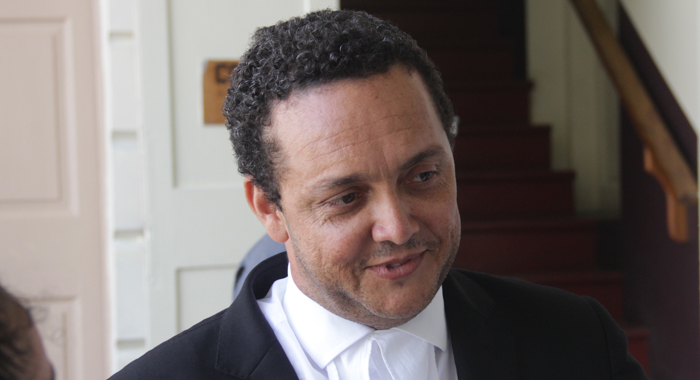 Gittens-McMillan admitted that she did say something to Connell and the chief magistrate had her confirm what she had said.
"You evil man!" the permanent secretary told the court she had said.
Connell told the permanent secretary that she could not call an officer of the court an evil man.
He said the court must tell the permanent secretary that she must conduct herself according to the ethics of the courtroom.
Browne told Gittens-McMillan that she was a witness and Connell was only doing his job.
"We cannot accept that at all," the chief magistrate said, adding that Connell must be accorded due respect as an officer of the court.
Connell said that while he was cross-examining the permanent secretary he did not raise his voice, he was not disrespectful to her and he did not use the normal approach as he does with police officers and other persons on the witness stand.
The lawyer said he did know not why the permanent secretary would conduct herself in such manner.
He said if such conduct is allowed to continue, it would grow into an abyss of disrespect.
The chief magistrate told the PS that she was "really, really not pleased".
After signing the deposition, Gittens-McMillan walked slowly and quietly back past the bar table and out of the courtroom.