The controversial filming of a music video at the Kingstown Cemetery on Saturday ""has nothing at this point to do with Ralph and the ULP," says Cultural Ambassador Rondy "Luta" McIntosh, the mastermind behind the political video that was being filmed. 
He denied that the ruling Unity Labour Party was involved in the filming, as claimed by the main opposition New Democratic Party.
"They did not hire me to do it, they did not send me to do it, it's me," McIntosh said on Hot 97 on Monday.
The filming has generated some controversy and McIntosh said that the wrong location of the grave, rather than his video shoot, was to be blamed for the family not burying the deceased on Saturday as planned.
In a Facebook post on Saturday, the NDP said:
"Today, while a family is trying to bury a loved one, the ULP was busy filming an election advertisement in a holy cemetery. Where is the sympathy and respect for those who are mourning or lost family?
"This is disrespectful, wrong, and sacrilegious. The ULP MUST apologise publicly for turning grief into politics."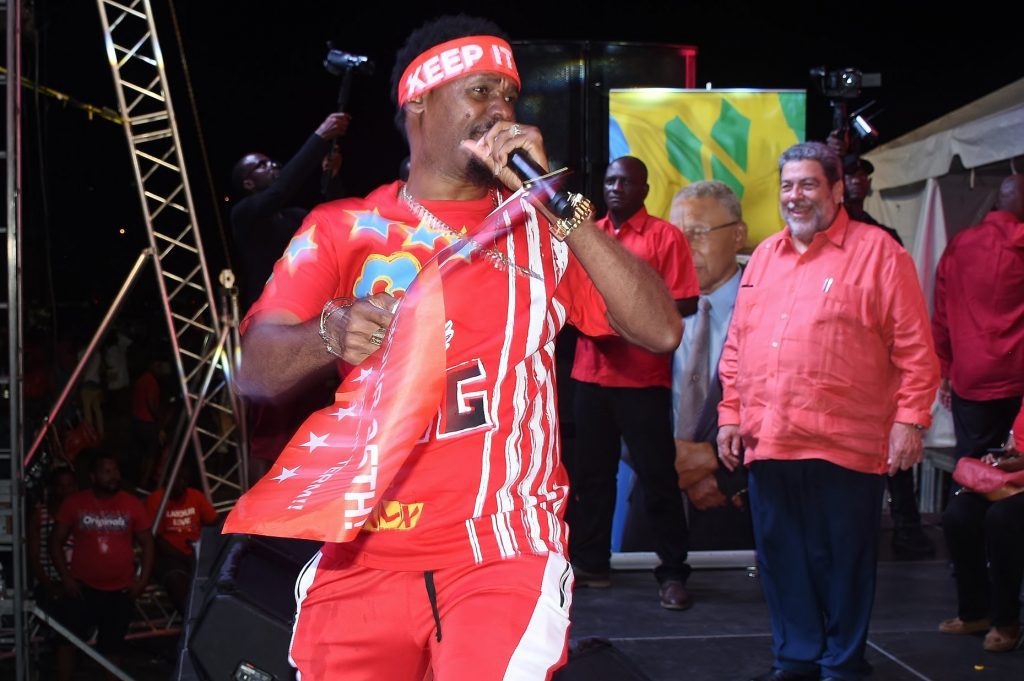 However, McIntosh rejected this as untrue, saying:
"Now, everything about that is totally wrong; every single last thing."
He admitted that the video was a political one, and said that he did not pitch the idea with the ULP, but would complete it then offer it for sale to the party.
Meanwhile, in a press statement on Monday, the NDP demanded that the ULP apologise for "their disgraceful act in filming an election advertisement in a holy cemetery in Kingstown.
"In the video, released on Facebook, the ULP's Cultural Ambassador, Rondy 'Luta' McIntosh, along with volunteers of the ULP are seen filming around a gravesite. The same volunteers (dressed in ULP red berets) are then seen stepping over recent graves for the filming," the NDP said.
The party claimed that the filming of video "delayed a funeral which was taking place at the time — with the family of the deceased having to wait to use the hole that was dug to accommodate the coffin of their loved one, which was instead used by the ULP for filming purposes."
The NDP quoted its chairman, Daniel Cummings — who is also MP for West Kingstown, where the cemetery is located — as calling on the ULP "to apologize to the families of those who are grieving for their loved ones buried in the cemetery, for the disrespectful, wrong and sacrilegious act carried out, by their agents, on their behalf.
Cummings said:
"This is another example of how low the ULP has fallen after 19 long years. They must apologize immediately to the loved ones buried in the cemetery.
"Cemeteries are sacred places where families and friends mourn together. They are not spaces for desperate political games."
"We cannot afford another five years of this disrespectful, shameful and sacrilegious behaviour. No nation's government should take part in such a vile stunt."