Three persons have been brought before the Kingstown Magistrate's Court on charges of breaching their quarantine.
On Wednesday, Tedecia Williams, of Layou, was brought before Senior Magistrate Rickie Burnett, charged that on Sept. 19, at Layou, she contravened an order made by Dr. Roger Duncan, health officer, under section 27(a) of the Public Health Act, requiring her to quarantine herself from other persons.
She pleaded guilty to the charge and was remanded in quarantine until Oct. 5, for the hearing of the facts and sentencing.
Further, on Thursday, two persons were brought before the court charged with the same offence.
Ivan Nathaniel Burgin, 78, of Fountain and the United States, pleaded guilty to a charge that he breached his quarantine on Sept. 13, at Villa.
Burnett adjourned the matter for facts and sentencing on Oct. 5, but Burgin told the court that he was scheduled to leave the country on Saturday.
The magistrate, therefore, brought forwarded the sentencing hearing to Friday.
He also asked the court officers to arrange for facts and sentencing in Williams' case to take place on Friday also.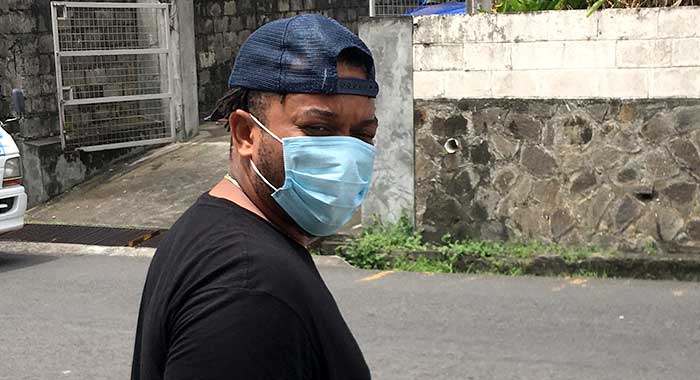 Meanwhile, on Thursday, Jamal Martin, a 29-year-old sailor, of Fairbairn Pasture, was brought before the Kingstown Magistrate's Court, charged that he breached quarantine, at Spring Estate, between Aug. 29 and Sept. 14.
Martin pleaded not guilty the charge and was granted EC$2,000 bail with one surety.
His matter was adjourned to Oct. 16 for trial. Under the Public Health Act, a person can be charged up to EC$2,000 for each day that they breach quarantine, or can be imprisoned for up to six months.