A priest's plea did little, if anything at all, to impact the hefty sentences that Justice Brian Cottle handed down on two men who robbed two bars in Fairbaine Pasture in November 2017, shooting one of their victims in the leg.
At the sentencing hearing at the High Court, on Friday, defence counsel Grant Connell called Monsignor Claudius St. Michael Stuart, of Sion Hill, a priest of the Roman Catholic Diocese of Kingstown, as a character witness for one of the robbers, Kirth Stapleton, 39, of Hospital Road.
Stapleton's partner in crime, Kyron Bowens, 30, of Ottley Hall, who was represented by counsel Kay Bacchus-Baptiste, had no such character witness, but ended up with a relatively lighter sentence, because of Stapleton's criminal history.
Karim Nelson appeared on behalf of the Crown.
Stapleton and Bowens were sentenced, a jury having found them guilty of four counts of robbery, one count of wounding with intent, and one count of unlawful use of a firearm.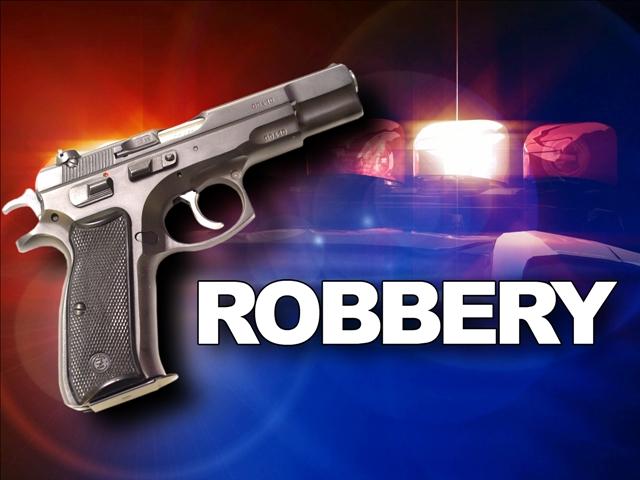 The crimes
On Nov. 12, 2017, the men robbed two shops in Fairbaine Pasture, relieving patrons of a number of items, including cash, jewellery, cellular phones, bottles of liquor and cartons of cigarettes.
According to the facts of the case presented by the judge on Nov. 12, 2017, a number of residents of Fairbaine Pasture were at a shop in the neighbourhood, where four persons were playing dominoes as other patrons looked on.
Shortly after 9 p.m., Stapleton entered the front door, brandishing a gun, while Bowen entered via the back door, carrying a knife and forced the patrons back into the building.
Stapleton threatened the patrons with the gun as Bowens collected their cash and valuables.
After completing the robbery, which the judge described as "brazen", the two men went across the road to another business place.
There, they robbed the bartender of his wallet, removed coins from the cash register, and stole several bottles of liquor, and two cartons of cigarettes.
As they were going back in the direction from which they had come, Bowens and Stapleton saw Sylvester Davis, the owner of the first shop, and whom they had robbed along with his patrons.
Stapleton said, "Wait, you still dey here?" and discharged several rounds in Davis' direction, shooting the businessman in the leg.
The two robbers then escaped.
High-speed chase
The police responded promptly to the robbery report and went to the Milton Cato Memorial Hospital, in Kingstown, where Davis had been taken for medical attention.
On the way to the hospital, the police officers saw a vehicle answering to the description of a car in which they had interest.
The vehicle sped away and the police gave chase and intercepted it on the way to Edinboro.
Stapleton, who was sitting in the left passenger seat escaped by jumping over an embankment but police detained at the scene, Bowens, who was sitting in the driver's seat.
Inside the vehicle, the officers found some of the liquor that was stolen from the bar and Bowen had cash, including many coins, in a plastic bag in his crotch.
Stapleton was later arrested and both men were electronically interviewed and they denied the allegation.
At the trial, neither of the accused testified, but Bowens called several witnesses in support of his alibi.
He said he had borrowed the car earlier that night and knew nothing about the stolen items.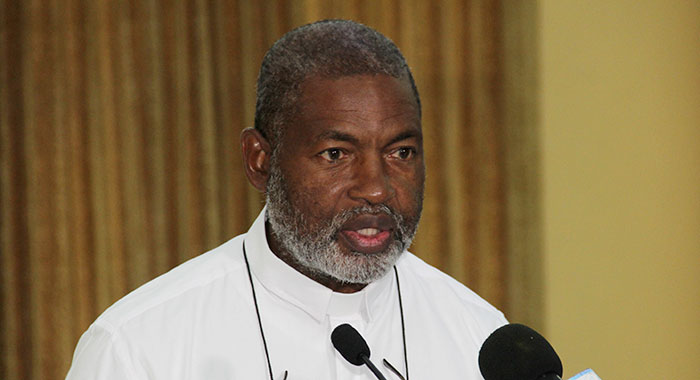 Priest pleas for 'restorative justice'
Meanwhile, in his comments to the court, Stuart said that he has been familiar with Stapleton's family for some time, having known his mother since she was a student at St. Mary's Catholic School, when he was stationed at the cathedral in Kingstown.
The priest said he has known Stapleton since his (Stuart's) return in 2010 from studies and work as a priest overseas.
Stuart said that has interacted with Stapleton during a period the robber was at his mother's, but he could not recall the number of months.
Stapleton has a number of convictions and Stuart said that when he had been released from prison, they had interacted.
The priest found Stapleton to be "a good young man and someone I would like to help to make of his life something that will be inspiring for his family and for the community".
The priest told the court he was willing to do that because of his conviction that "incarceration does not always help because it derives from a punitive philosophy of imprisonment and dealing with crime".
He said that he had presented to the court before a case for restorative justice.
"I believe in rehabilitation. You may say my faith perspective influences this but I do not believe that jailing helps significantly to stem the tide of developing our youth resources and enabling our youth to make a meaningful contribution to the society."
The priest said that "insofar as God gives me the health, graces and what I need to support not just this young man, but young men, in general, in our country and wherever I am placed".
'not a troublemaker per se'
In mitigation on behalf of his client, Connell had told the court that Stapleton was "not a troublemaker per se".
He also pointed out that the man who was shot in the robbery had said, according to the victim impact report, that he had forgiven his assailants.
Meanwhile, Bacchus-Baptiste told the court that Bowens has a twin who is known to the law and her client is often mistaken for his identical twin.
She said that Bowens has been beaten by persons who mistake him for his brother — who was in prison at the time of the crime — but said her client is a responsible father to his two children, ages 5 and 2.
The lawyer said that then Superintendent of Prison Brenton Charles had said in his report that Bowens tended to be involved in illegal activities in prison, allegedly having been found with a cellular phone and trying to cut a prison bar.
She said that no charge had been brought against her client in relation to these allegations and urged a move away from "these hearsay evidence".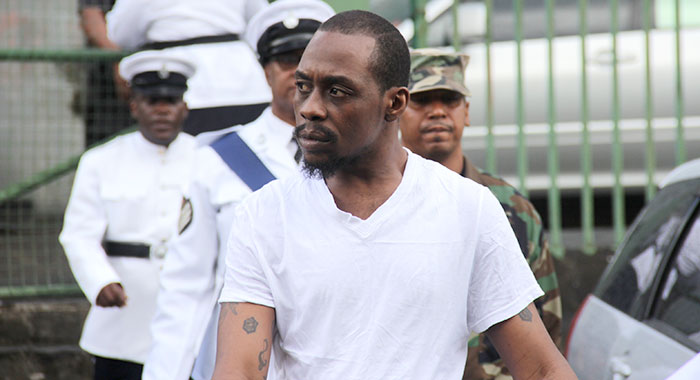 'This is telling' — judge
In handing down his sentence, Justice Cottle repeated the aims of criminal sentencing, namely retribution, deterrence, prevention and rehabilitation.
The judge noted that robbery and wounding with intent both carry a maximum sentence of life imprisonment; possession of a firearm with intent to commit an offence carries a maximum sentence of 25 years, while there is a 10-year maximum jail sentence for unlawful use of a firearm.
He noted that most residents of Ottley Hall refused to speak to social workers about Bowens but some described him as "cool".
"This is telling," the judge said of Bowens who had six convictions between 2008 and 2016, including for assault and drugs.
Stapleton, the father of a 12-year-old son and an unborn child has five previous convictions and his community saw him as 'quiet' but one who chose to associate with the wrong company.
The social inquiry report said that rehabilitation was still possible for both convicts.
'spiteful, senseless wounding'
On the robbery charge, Justice Cottle began with a sentence of 18 years for both men, but increased Stapleton's by five years because of his relevant previous convictions.
He, however, considered the four robberies as a single crime spree and imposed concurrent sentences.
On the wounding with intent charge, he noted the use of a firearm and that the crime was a group activity.
He added that there was absolutely no need for the men to shoot Davis and described the crime as a "spiteful, senseless wounding".
He imposed a sentence of 15 years in prison for this crime.
On the firearm charge, the judge noted that the firearm was actually used to cause injury and that multiple rounds were discharged.
For this crime, the judge imposed a 20-year sentence on Stapleton and sent Bowens to jail for 18 years.
Regarding the unlawful use of a firearm charge, the judge noted that the weapon was not recovered and jailed both men for six years.
The judge took account of the totality principle, which requires that he ensure that the aggregation of the sentences appropriate for each offence is a just and appropriate measure of the total criminality involved.
Justice Cottle, therefore, ordered that the sentences run concurrently, which means that Stapleton was jailed for 23 years, and Bowens for 18 – the longest of each of their sentences.
After the time spent on remand was deducted from the sentences, Stapleton was left with a sentence of 21 years, six months and 21 days from last Friday, while Bowens still had to serve 15 years, seven months and 15 days.
The judge also ordered that the items recovered from the robbery be restored to their owners.