The Public Service Union (PSU) says the government policy on testing for COVID-19 among public sector workers is yet another attempt to force public servants to take the jab.
In a memorandum last Friday, June 11, Permanent Secretary in the Ministry of Health Cuthbert Knights said Cabinet has directed that all unvaccinated state employees are required to be tested regularly, up to once every two weeks, based on risk levels as determined by health authorities.
"Kindly advise staff under your control to contact their nearest health facility to be tested accordingly, and submit the record to the permanent secretary upon receipt" Knights wrote in the memo to heads of programmes and unions.
He said that the policy would take effect on Monday, June 14.
But PSU President, Elroy Boucher, told iWitness News on Monday that the memo is not in keeping with science and comes even as the union is awaiting information on the said policy, which the government promised to supply since early April.
"We know today that vaccinated persons can contract the virus and also spread it. So, to specify that vaccinated persons would not be tested, it seems that they are really targeting persons who are unvaccinated to push them toward taking the vaccine," Boucher told iWitness News.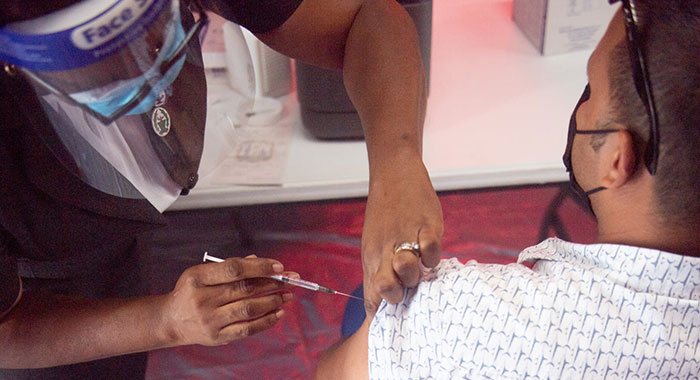 He said that not everyone is comfortable with "the invasive procedure of the antigen test".
"My belief is that the hope is that people will go toward taking the vaccine as opposed to being tested every two weeks."
Boucher said that if this is not the government's intention, then the policy does not make much sense from a public health standpoint.
He told iWitness News that there are no reports of outbreaks of COVID-19 in the government departments, and strict measures have been put in place for workers and the public, including mandatory wearing of face masks, hand sanitisation, and physical distancing.
"So the likelihood of a transmission, even from say the public going to pay their [vehicle or driver's] licence, or to interface with the Public Service, is a low risk," he said, noting that some offices have a glass screen between the employee and the person they are serving.
He said that the government is yet to provide information on random sampling that it had spoken about in April.
Boucher noted that the PSU, the Teachers' Union, as well as the Police Welfare Association have long said that until they can see how the policy is fleshed out, members should not comply.
"Our position remains the same. We have provided a legal document for those persons who otherwise might want something legal in their hand [to cite] …" he explained.
"A person may not want to be tested for medical reasons or any other reason. That could be placed on the form, they take that form to the Registry, have it notarised and they give it to their supervisors."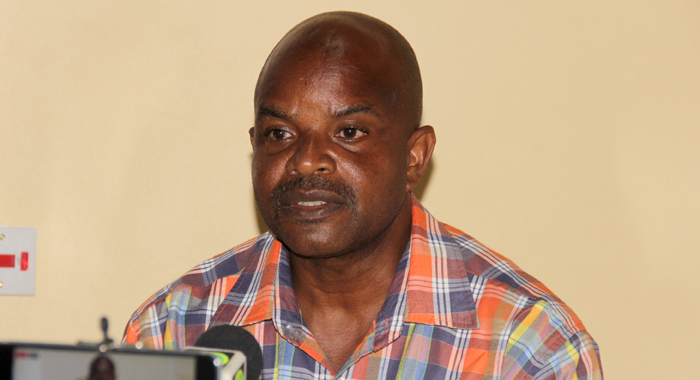 He said that apart from the use of this form, the union is saying that until it gets the policy details that Prime Minister Ralph Gonsalves promised in April, its members should not comply with the policy.
Boucher said that at the April meeting, the Chief Medical Officer, Simone Keizer-Beache had said because of the nature of their work, some public sector workers are at greater risk of contracting COVID-19, while the risk to others is minimal.
He, however, noted that the government is now saying that all unvaccinated people must present their test results.
"But you are going to send out something that says everybody must submit themselves to be tested unless you are vaccinated.
"What are you trying to say? What in that makes any scientific sense? Because you already said the person in the backroom is at a very low risk. If people have been exposed and you are aware of that, of course, they must be tested, and of course those who come face to face with people who might be exposed – the frontline workers, nurse, or airport staff.
Boucher said that there is nothing in the civil service regulations that allows the government to send home workers who refuse to submit test results.
"There is absolutely nothing. I guess we will have a legal battle on our hands because it is likely that this matter can go to court."
He said that he has heard that the Barbados government has said that no one can be fired for not taking a vaccine.
"That is strong. That is a political statement from the government itself, which is unlike what we have here, which is the government trying to force people, similar to what is happening in Antigua and some of the other territories, force people to take the vaccine," Boucher told iWitness News.
"All these measures, I am convinced now, by looking at what was sent out, it is merely an attempt to force someone to take a vaccine. People will do so eventually if they so desire, based on their knowledge and comfort level.
"As a union, we are not opposed to being vaccinated. In fact, we support and encourage persons to be vaccinated, but when you make that decision, you must be comfortable with it. It must not be forced upon you."
The union president said that it is the individual choice of each public servant, noting that the union is as strong as its members.
"It is the members who have to stand firm. Let's say all of the people in Income Tax decide they are not going to do that, what is the government going to do? And I firmly believe it is illegal to even send them home because you are reporting for duty. If all of the persons in Foreign Affairs, if the entire public service say we are not going to do this, what are you gonna do? Shut down the country?
"If the public service fails to function, the very vital public services which are delivered, which is the heartbeat of the country, just comes to a halt. Without the public service, there is no functioning country. Everything falls apart and government needs to understand that and find different means to try and encourage workers to be vaccinated," Boucher said.
On June 1, Minister of Health, St. Clair "Jimmy" Prince said that 20,324 vaccines had been administered in SVG — 13,902 being first doses, and 6,432 second doses.
Some 16,167 people in SVG had been fully vaccinated, the minister told the press conference, adding that the ministry's surveillance team was working on providing the disaggregated data.
The ministry had hoped to have administered 50,000 vaccines by this time.