St. Vincent and the Grenadines will "shortly" know Director of Public Prosecution (DPP) Sejilla McDowall's decision in the case in which a businessman has alleged that government senator Ashelle Morgan was among three people who came to his house when he was shot two months ago.
"I will be fair to everybody, including Ashelle Morgan. There are some people who feel, 'Where this girl come from all of a sudden that she could be senator?' Some people don't like poor people children to advance," Prime Minister Ralph Gonsalves told a virtual press conference today (Tuesday).
"Look, I have a mature and fair approach to this thing. I simply say, we will find out shortly what the DPP will do," said the prime minister, who is also minister of legal affairs.
"And if she charges for whatever offences, there will be a trial. If she doesn't charge, there will be no trial. And I can't attempt in any way to influence this. If we want to build our democratic institutions and our institution of justice, we must do it properly," Gonsalves said.
The prime minister's comments come amidst widespread public discussion about the case, which some observers say suggests that justice in SVG has two faces.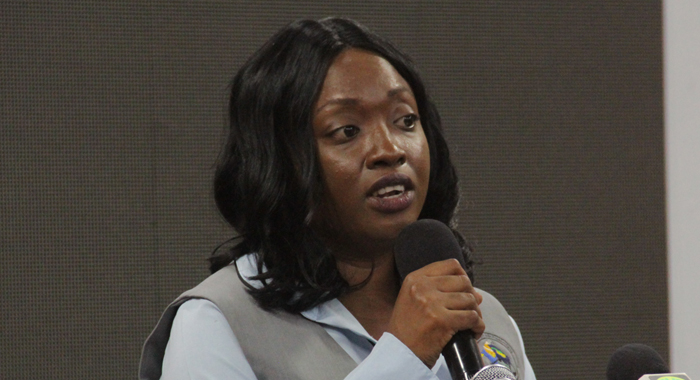 A full two months after Cornelius John, 60, was shot at his home on April 13, allegedly by trespassers, no arrests or charges have been brought in the case.
Some persons have argued that the delay is because of the alleged assailants and their positions.
Commissioner of Police, Colin John has said that Morgan, a lawyer who is also deputy speaker of the House of Assembly, along with Karim Nelson, an assistant DPP are persons of interest in the investigation.
He told iWitness News last week that investigators have sought caution statements from John, Morgan, and Nelson.
Police have not disclosed the identity of the third person who, along with Nelson and Morgan, is alleged to have gone to John's home.
John, the shooting victim, has said that of the trio, each of whom was wearing a face mask, he was only able to recognise Morgan, as he knows her gait, physique and voice, as she grew up in Diamond Estate, where the shooting took place.
On Tuesday, Gonsalves gave his first press conference after his return, last Saturday, from Cuba, where he was for three weeks with his ailing wife, Eloise.
"I see people talking about the rule of law requires that the government, that is to say, me, I do something," said the prime minister
He said that when someone alleges that a criminal offence has been committed, two important factors arise: that a person is entitled to the presumption of innocence; that person is entitled to procedural fairness (due process of the law).
"Those two things are fundamental in an investigation and a prosecution. I have nothing to do with that. These are not legal niceties. I see one lawyer who writes quite a lot says that I am finding refuge in legalism. I emphatically say it is not a legalism that a person is entitled to a presumption of innocence. That is a bedrock of a fair and just society."
Gonsalves said that an allegation of criminality must be independently investigated by the police, who, particularly in a serious matter, present their findings to the DPP.
The DPP then reviews the file, and may give further instructions to the police, who responds to those instructions then sends back the file to the DPP — as has been the case in the extant matter.
"Would somebody show me anywhere in the law book, anywhere in the Constitution that any of those things is a mere legalism — in the first place. Secondly, that the prime minister can intrude himself in this," Gonsalves said.
"From the beginning I tell everyone just wait. Some investigations take longer than others but because Ashelle Morgan is a senator on the government side that she is not entitled to that?"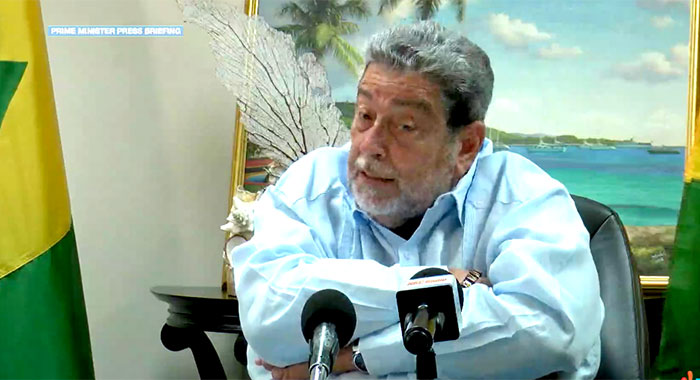 Gonsalves had earlier commented on the incident, saying that people must be careful not to offend the laws of defamation.
He had further told the nation that Morgan had called him after the shooting incident.
In his initial comments, the prime minister had also speculated about how the opposition might have responded, had it been one of its members implicated.
However, the public largely concluded that the prime minister's comments were intended to be an excuse for Morgan's alleged involvement in the shooting.
On Tuesday, Gonsalves said:
"I see people wiring have brought her guilty. She isn't charged yet, they have brought her guilty…
"I see a lawyer, everyday, at least newspapers are reporting her or online publication reporting… and she is on all the time on the radio saying what offence Ashelle Morgan should be charged with.
"And nobody among the lawyers has the guts, no one has the guts, the fortitude, to get up and say, 'What you are doing is wrong', that there is an investigation ongoing…"
The prime minister noted the police chief's public comments about the movement of the file between investigators and the DPP's office.
"Let the DPP do her work," Gonsalves said. "She (lawyer) is advising which charge should be laid? And nobody at the active bar, among the lawyers, would say anything about that? And that could be fair?
"You notice among other things, I said to you earlier, in dealing with our monument crises — our monumental challenges — is, among other things we must be patient yet act with urgency, that we must be flexible yet be focus and stay within the framework of the law," Gonsalves said, referring to comment he made about recovery from the eruption of La Soufriere in April.