Senator Ashelle Morgan, who is implicated in the April 13 shooting of Cornelius John can have no influence over police or prosecutorial authorities, Prime Minister Ralph Gonsalves said on Tuesday.
He, however, said that Assistant Director of Public Prosecution (DPP), Karim Nelson, the other person of interest in the shooting, has proceeded on vacation because of his status.
It had been known since news of the shooting broke about two weeks after it occurred that Nelson had proceeded on leave.
Gonsalves told a press conference on Tuesday that the assistant DPP took vacation leave.
"Because he is assistant DPP, he doesn't want to be in the same space where the DPP is deciding these things. That's fine. But Ashelle Morgan doesn't have anything to do with an investigation, she has no control over the DPP, no influence there; she has nothing to do with the commissioner of police," the prime minister said.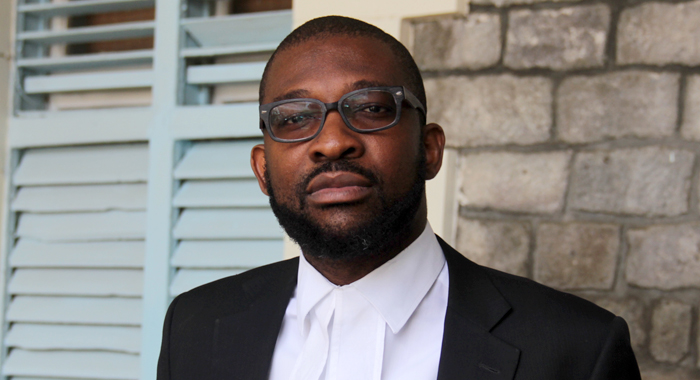 "But it's not Ashelle they want to get at, is Ralph. Leh we understand it. Is me they want to get at," he said, referring to persons who have called for Morgan to be sacked.
Diamond Estate resident, Cornelius John, a farmer and businessman has identified Morgan as one of three persons who came to his house uninvited on April 13 when he was shot.
John said the trio was wearing face masks, but he recognised Morgan, who grew up in the community, from her physique, gait, and voice.
The businessman said that one of the two men who accompanied Morgan shot him in his left leg after a verbal exchange.
Commissioner of Police Colin John has said that Morgan and Nelson are persons of interest in the investigation into the shooting, and police have requested caution statements from them as well as the shooting victim.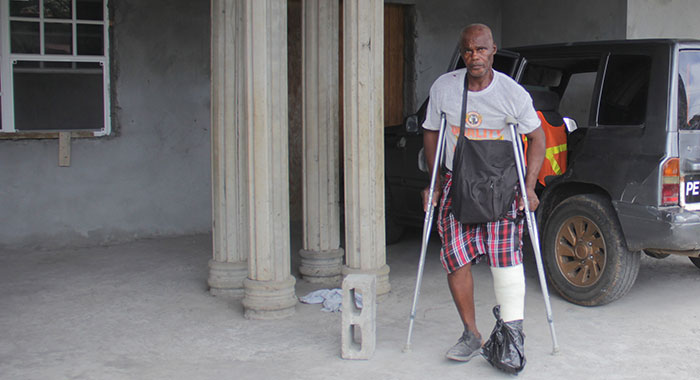 Opposition Leader Godwin Friday has called for the appointment of an independent prosecutor in the case.
But Gonsalves, who is minister of legal affairs, noted that the Constitution says that the DPP shall have power in any case in which he considers it desirable so to do (a) to institute and undertake criminal proceedings against any person before any court of law (other than a court martial) in respect of any offence alleged to have been committed by that person".
The prime minister further noted that the constitution says that in the exercise of her powers the DPP "shall not be subject to the direction or control of any other person or authority".
"So when the leader of the opposition says you must set up a special prosecutor to do this case, he wants to rewrite the Constitution?" Gonsalves said.
"If the DPP, let us say, seeks assistance, formally, to get some lawyer from outside to advise on a particular file –and I say formally — that advisor can't tell her what to do," he said and reiterated, "'…shall not be subject to the direction or control of any other person or authority'".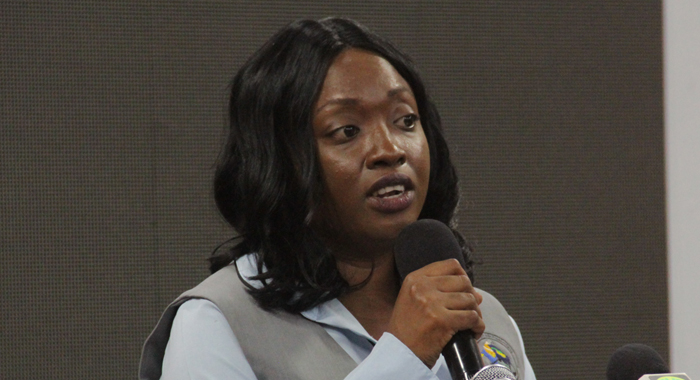 "I can't interfere with that. I am waiting like everybody else to see the two fundamental rights played out. That is to say, presumption of innocence, and then due process — procedural fairness.
"And the commissioner has to be fair to Ashelle Morgan, he has to be fair — and the investigators under him — they have to be fair to assistant DPP Nelson and have to be fair to Cornelius John. And the DPP has to assess that in the light of the law, the evidence which comes before her, and she is guided by a prosecutorial code, which has been adopted."
The prime minister pre-empted comments about his role in the appointment of the DPP.
"And just in case somebody say, 'Ralph, you may say that. What about you? You  appoint the DPP.'  I don't appoint the DPP."
The prime minister noted that the constitution says that the DPP "shall be appointed by the Governor-General, acting in accordance with the advice of the Judicial and Legal Service Commission".
"When the constitution says advise, not consultation you know. The head of the Judicial and Legal Service Commission is the chief justice. It is the chief justice who advises the governor general, [who] says Sejilla McDowall is the person whom I consider to be appointed DPP.
"Sejilla McDowall didn't drop out the sky," Gonsalves said, referring to the DPP.
"She has been around. She was in the prosecutor's office as assistant DPP; she was acting DPP. Again, it's the chief just who has to do that. Not me."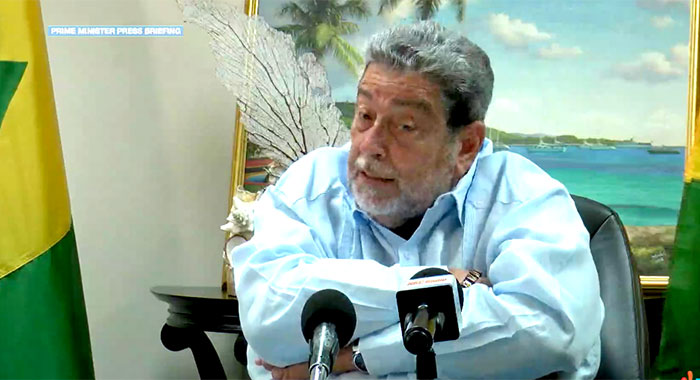 Why fire Morgan?
The prime minister also responded to calls for Morgan to be fired from the senate.
"And I think by now you know me long enough. You are not going to get me to do something which I don't think is fair or right or proper and to take away people's basic rights, fundamental rights."
He also responded to a lawyer whom he said accused him of resorting to legalism in his response to the allegation.
"It's a fundamental right to presumption of innocence. Is that a legalism? Is allowing the DPP to do her work a legalism? Or the commissioner of police and investigators to do their work? No," the prime minister said.
"You may have an honest difference with me on it and we can debate it, but don't think, don't take the step further to think that there is some skulduggery going on, because there is no skulduggery going on. None whatsoever involving Ralph, so I want to make that absolutely clear.
"Some people may say how this or that go look. I am interested in whether something is fair and whether it is right or whether it is wrong; fair or unfair, right or wrong. And I am waiting, like everybody else," Gonsalves said.