Kay Bacchus-Baptiste, lawyer for shooting victim Cornelius John, who has been charged with threatening his wife and a government senator, is raising questions about which court will hear the charges.
John, government senator and deputy Speaker of the House of Assembly Ashelle Morgan, as well as assistant Director of Public Prosecution Karim Nelson have been summoned to appear before the Serious Offences Court today (Friday) to answer various charges.
The charges stem from an April 13 incident at Diamond Estate in which John was shot in the left leg.
Morgan is charged that she assaulted John with intent to commit wounding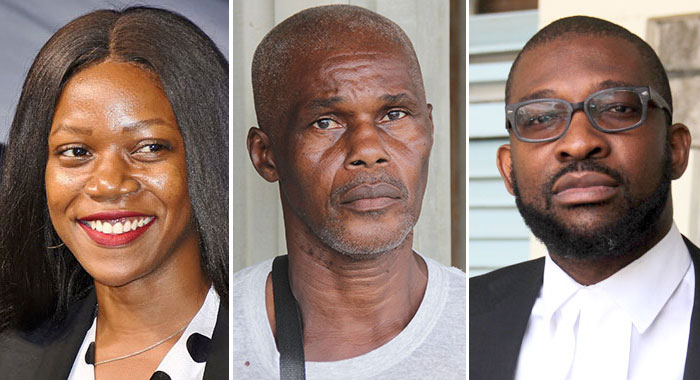 "I would like to know what is the venue they are going to try these charges at," Bacchus-Baptiste said Thursday night on the opposition New Democratic Party's (NDP) show on NICE Radio, hours after her client was summoned to attend court.
"Are they going to do this as an indictable something? I would like to know what is that. Whether in something like this, where a man is shot in his leg, [it would be summary or indictable]" Bacchus-Baptiste said.
If the charges are laid summarily, they will be heard by a magistrate.
Bacchus-Baptiste suggested that she would object to Chief Magistrate Rechanne Browne presiding over the matters.
The lawyer said it is "going to raise a lot of eyebrows" if the charges are before the chief magistrate, who, as with all summary cases, will act as judge and jury.
"Well, you know that politics is going to come into it. This is Luke Browne's sister," she said, referring to the former senator and one-time minister of health, who contested and lost general elections three times for the ruling Unity Labour Party.
"I have nothing against the magistrate personally but justice must been seen to be done," said Bacchus-Baptiste, a former NDP senator, who failed to win West St. George for the party in the November 2020 general elections.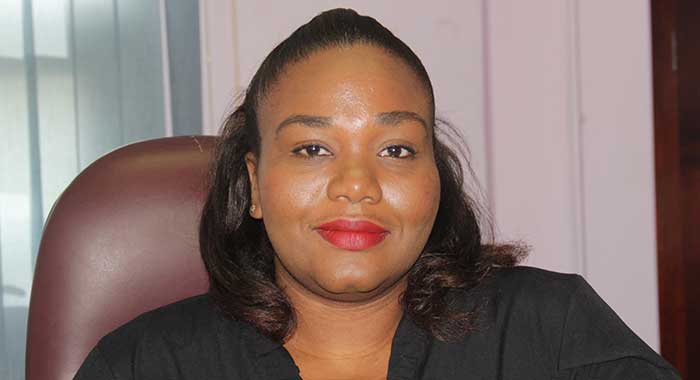 John to be late for court
Meanwhile, Bacchus-Baptiste said that her client could not be able to attend court at 8:30 a.m. today, as the summons said.
"Mr. John cannot appear in court tomorrow morning on time because a few hours ago he was at the doctor because he had a problem with his leg and tomorrow he has to be at the hospital from around 8 o'clock," she said, in an apparent reference to his left leg, in which he was shot.
"So I will have to let the court know that he will be appearing by himself and by counsel but he cannot appear for 8:30 because this was dropped on him this afternoon."
The lawyer said her client has a medical appointment at the hospital that he must attend.
She said that while generally this is a good enough excuse for a person to not attend court, she would not say that John could not attend.
"I would say after his medical appointment — hopefully, it should finish by 9, 9:30 — we will appear in court. I will so inform the court but I am not very happy that the charges are proceeding in a way as though Mr. John is culpable as the perpetrators who came into his yard. And certainly, the general public cannot accept the omission of the third culprit. He must be brought to the public," the lawyer said.