A man who attempted to introduce prohibited items into Belle Isle Correctional Facility mere days after his release from jail has been jailed for his crime.
On Tuesday, at the Serious Offences Court, Chief Magistrate Rechanne Browne ordered that Alwin Westfield, of Edinboro, serve a four-month prison term.
The 22 days that Westfield spent on remand since the commission of his crime will be deducted from the sentence, which will run concurrent to a one-month sentence for drug possession.
On Monday, Westfield pleaded guilty to a charge that on June 27, at Belle Isle, he had in his possession a controlled drug, to wit 453 grammes of cannabis with intent to supply it to another.
He further pleaded guilty to a charge that on the same date and place, he attempted to introduce into Belle Isle Correctional Facility one black plastic bag containing two cellular phone cards, one lighter, 12 packs of cigarette, two packs of hemp, one earphone, 12 packs of wrapping paper, four bags of tobacco, and one ZTE Blade A3 cellular phone, all of which are prohibited items.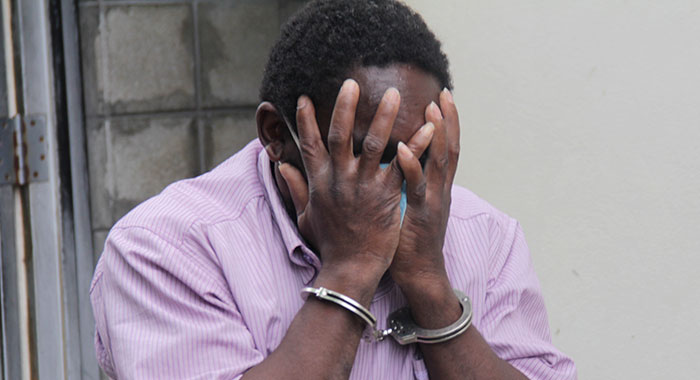 However, his sentencing was deferred to the following day because his criminal record was not before the court.
The facts of the case are that on June 27, about 9:20 a.m., Corporal 723 Williams and PC792 Keil were on duty at the Belle Isle prison.
Keil was in the dormitory and heard someone speaking on a phone outside.
He looked out and saw someone in a green shirt walking along the building and this raised his suspicion.
Kiel informed Williams and ran outside to the side of the building.
He met Westfield standing there with a black plastic bag in his hand next to the outside sin.
Keil identified himself by shouting, "Police! Don't move.
Williams came about the same time and Kiel asked Westfield what he was doing there.
"Dem man tell me leave this yah ah de sheep pen," Westfield said.
He was arrested and taken into the prison where the items were found in the bag.
When cautioned, Westfield said, "Thank God nah plenty weed."
In mitigation, Westfield told the court that at the time of the incident, he had recently been released from prison but had gone to Rose Hall because of the coronavirus.
He said that when he came "back up", someone offered him EC$200 to take the items to the prison.