East Kingstown MP, Fitzgerald "Fitz" Bramble says would have resigned over the sanitation workers COVID-19 jab "error" if he were the minister of health.
Almost three months after unvaccinated sanitation workers were fired from their jobs for failing to take a COVID-19 jab, the Ministry of Health said on Feb. 23 that the mandate did not apply to them.
Bramble commented on the development on radio on Tuesday.
He said that while he would have quit as health minister if he were Prince, he was not calling for Prince to resign as MP for Marriaqua.
Bramble said that the development confirmed to him that the government has had "a knee jerk reaction or sort of a slip shoddy approach" to managing the COVID pandemic.
"This development, this reality of sending home sanitation workers, only now to discover all of a sudden that you made an error, an administrative error, to me, it's unforgivable."
He said that while all human beings make mistake, "something of this magnitude, where you are basically hampering and impeding the livelihood of humble, innocent, hard-working Vincentians and you're going to pass it off as an administrative error, is totally unacceptable."
In a Feb. 23 memo to the Chief Environmental Health Officer, Permanent Secretary in the Ministry of Health, Cuthbert Knights, said his ministry had been instructed to allow the unvaccinated sanitation workers to return to the job.
Prince told iWitness News, on Tuesday, that the workers would be paid for the time they were off the job.
Bramble said:
"And in this case, I would I would venture to recommend that the Permanent Secretary must be fired. I mean, how could you get around it?"
He said his comments were "not an emotional reaction", adding that he had "pondered on" the issue "for quite some time".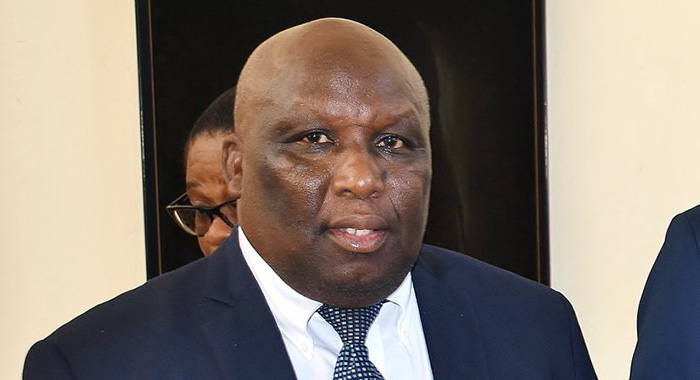 The East Kingstown MP said he had heard stories of the drastic action that some people had taken because of the impact of the COVID pandemic.
"But the fact of the matter is that this pandemic has taken such a toll on individuals, human lives and livelihood. And for you to come and pass off such a significant decision of sending home sanitation workers because they didn't take the vaccine as a mistake and to now tell them they can come back to work if they want to and we will pay the money that we owe them, man, look, I can't find adjectives to describe this.
"But it is preposterous. It is unacceptable. And the people of this country should really reject and denounce this in no uncertain terms."
He said the situation raises the question of who else was sent home wrongfully.
"And are you going to expeditiously determine or do some sort of an investigation or reviewing of the implementation of that policy to determine if and who else have been sent home wrongfully?
"And how are you going to correct it? Is it enough to say that we just allow you to come back to work and tell you what we owed you and everything is now hunky-dory?"
Bramble said he has a constituent who was a cleaner for over 30 year and lost her job because of the mandate "even though they exerted many efforts to prove that they should have been exempted on medical grounds".
"I if were Jimmy Prince, I would have resigned as minister and here is why: … you can't have the tail wagging the dog".
Bramble said he and Prince go back a long way and consider each other to be friends.
"But I think, in this case, Jimmy is exposing himself to have his professional integrity compromised, and it is in that regard, while I am saying If I were him, I would have resigned as the minister of health, I'm not saying to resign as a Member of Parliament.
"I would have resigned as the Minister of health because this is a serious indictment. And the buck stops with him. He is the minister."