Senior Magistrate Rickie Burnett, on Friday, told a prosecutor that her young child should not be a factor in the scheduling of trials.
He made the comment to acting Corporal of Police Corlene Samuel, the main prosecutor at the Kingstown Magistrate's Court, as he discussed a possible 8 a.m. trial for two men, who the prosecution had argued should not be granted bail.
The men, Christopher Johnson and Zico Graham, of Barbados, are to be tried on charges that on April 19, at Chateaubelair, they entered St. Vincent and the Grenadines other than at a port of entry, and that they knowingly and willfully allowed themselves to be landed as prohibited immigrants.
After the men each pleaded not guilty, their lawyer, Grant Connell, told the court that he was ready to proceed.
However, Samuel told the court, "I think we are at the stage where we should be considering bail."
She then objected to bail on the grounds that the men are not Vincentians.
"They are from Barbados; they have no roots here. They were met by the Coast Guard.
"The prosecution is ready for a quick trial but not today," Samuel said and asked the court for "a short adjournment so that we can look over the file".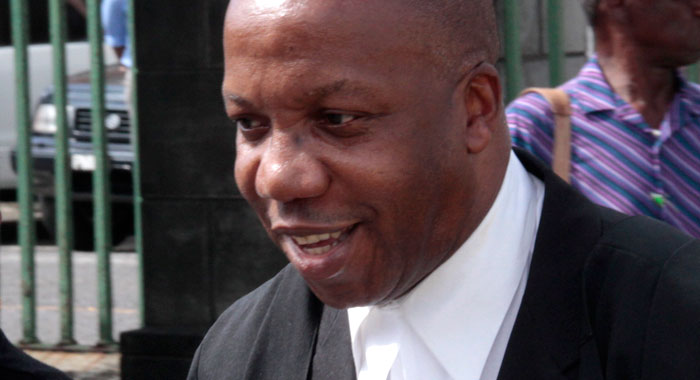 Burnett then asked Samuel if she would be ready for Monday, and she said that Tuesday would be better.
"We have to work everyday, you know. Everyday of the week we should be working," Burnett said.
Samuel giggled, as is her wont, and told the court she would be ready to proceed once she has had the chance to look over the papers.
Connell then told the court that he would be ready for trial on Tuesday, but that he wanted the men to get bail in the interim.
He said that he did not know whether the fact that the men are Barbadian is a ground for denying them bail.
The lawyer said that if the prosecutor wanted to say that they are a flight risk, that is a different thing.
The magistrate said that was the implication.
"The men had their travel documents with them," Connell said. The facts speak for themselves; they were met by the Coast Guard. These charges are expected to take a certain plea. This is not a fundraising exercise. When a statement is given, the prosecution must consider certain facts."
He said it could not be right to say to the men "go and relax at Her Majesty's pleasure.' I'm asking for bail."
"Cash bail," the magistrate said, adding if he was considering bail, it would be cash bail.
Connell asked what the amount was, adding that it should not amount to a denial of bail.
"I'm certain if it was two English men, the prosecution would not have objected — Caucasian men. I am not going to withdraw that statement. It is time we emancipate ourselves from mental slavery."
He said that the two men were on a boat, "having ID cards from Barbados".
The lawyer said he could understand if the men were wanted or had criminal records that bail would be denied.
"They can proceed today," Connell told the court. "They can proceed. Look the officers there," he said, referring to the immigration officers involved in the case.
"Two one-page documents she wants until Tuesday to read? How can that be right?" he said and again asked for bail.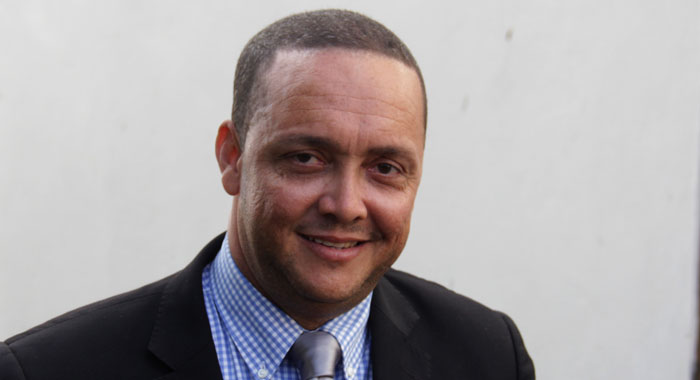 The magistrate asked the prosecutor what was preventing her from being in a position to prosecute the matter.
Samuel told the court that the Coast Guard officers involved in the matter were not in court and the prosecution had not had a chance to peruse the file."
"And, counsel is talking about a two page document and he is the one who would come here and say, 'I don't have disclosure.'"
She said that the reason she had said Tuesday was that the lawyer could know what the case against his client is.
Samuel said that while she had not used the term previously, the defendants were considered flight risks in light of their non-Vincentian status.
"It's until Tuesday, we will be ready to proceed then."
Connell said that with "99%" of immigration cases that come before the court the prosecution is not ready to proceed.
He said that he recently dealt with a case in court where the prosecution was ready to proceed and the magistrate commended them, saying that is how it is supposed to be.
"And I said, 'I am shocked but I will meet a case shortly that will go at variance with this.' And, voila! All of a sudden, 'Grant Connell' and 'disclosure'."
The magistrate established that the men had their ID cards, adding that the court must address its mind to the fight risk.
He then set bail at EC$1,500 each, in cash, and adjourned the matter to Monday morning.
The prosecution then looked at the magistrate, who said:
"When there is work to be done, there is work to be done."
Burnett said that the matter did not appear to be a complex one.
"We have to work hard and you have to work smart as well," he said, adding that in his view, Monday is enough time for the prosecution to be in a position to prosecute the matter.
Burnett then said that he could be at court for 8, 8:30 a.m.
The court usually begins sitting at 9 a.m., an hour after most government workers are expected to report to work.
Connell said he could also attend an early trial.
Samuel then told the court:
"Your honour, 8:30–" Samuel said. "I can get here as early as I can. I have a young child I am working with. I will try as much as possible–"
"That is not a good reason to tell the court," Burnett said.
Samuel said, "I will try as much as possible to make it."
Burnett again repeated that hers was not a good reason.
"I understand that. I am just saying that that is my issue on mornings. But, I will try and make it as early as I can."
Burnett said that a few months ago, he was at work even as his uncle's funeral was taking place.
"The funeral had to go on. So when there are important duties to be performed, certain things have to be put on the backburner, as it were."
He noted that the defendants are deemed to be innocent.
"They are non-nationals, the court is willing to grant them cash bail in the sum of $1,500 and adjourn the matter to Monday morning."
The magistrate said that if the prosecutor cannot make it to court, the Office of the Director of Public Prosecution has "about 15 members of staff now?
"I am just guessing, but you get the point I am making."
Crown Counsel Rose-Ann Richardson, who was prosecuting another matter before the court, was at the bar table as the magistrate spoke.
Burnett said he had said 8-8:30 because he was aware that there is a list already prepared for Monday and because of the nature of the matter, he was willing to be in court for 8 a.m.
"That's what we signed up for," Burnett said.