A man who was found guilty of murder told what was supposed to be his sentencing hearing that despite the jury's verdict "my hands are clean of the crime".
However, despite his declaration of innocence, Mwata Henry, 29, of Redemption Sharpes, on Friday asked High Court judge Justice Brian Cottle "to not sentence me as an innocent man".
Henry was found guilty, on May 5, of the Jan. 24, 2018 murder of Jahbarry Charles, of Redemption Sharpes.
Charles died after being shot at the Redemption Sharpes Playing Field as he was celebrating his 22nd birthday, with friends.
He was one of five persons, including two students, who were shot when gunfire rang out in the Central Kingstown community just before 9 p.m.
The sentencing was set for last Friday but when the matter was called, Henry, who was presented by Stephen Williams during the trial, told the court:
"My honour I just decided that if it have to come to a mitigation I will mitigate for my own self."
The judge asked him if he was ready to do so and Henry said yes.
Justice Cottle pointed out to Henry that the charge against him is a serious one, adding that he does not allow people charged with murder to represent themselves without legal assistance.
The judge, however, told Henry that he could not compel him to keep his relationship with his former counsel but would ask the lawyer to stay in the court during the mitigation.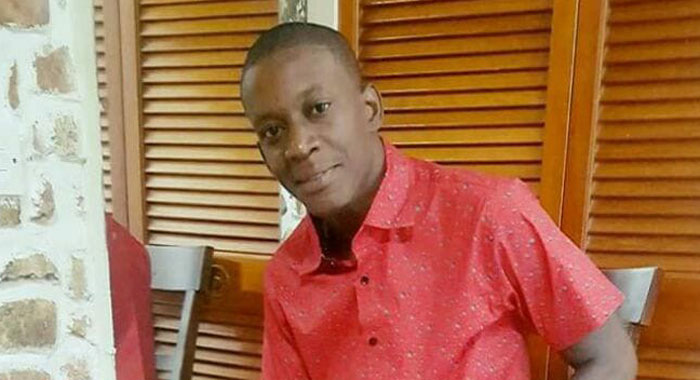 After telling the court this name, age and address, Henry said:
"And at this point in time of my age, I never one day get a record with these sorts of nature of crime. My previous conviction is over six years ago for possession of marijuana."
The judge asked if it was for simple possession and Henry said yes.
Justice Cottle told him that the court would not take that into account and would sentence him as someone who has no criminal record.
Henry continued:
"Although I have been found guilty, my hands are clean of the crime. And as a court of justice, I'm asking the honourable court if I should — which I know is up to you still, but I'm asking the court to not sentence me as an innocent man.
"That is my mitigation to you, my lord."
Responding to questions from the judge, Henry said he has one child — a 12-year-old daughter.
He said he has lived all his life in Redemption Sharpes with his mother, Annmarie Walters.
When the judge asked if he had any character witnesses, Henry told the court that his mother was present.
"If my mom could come up here and say one or two words, that would be fine with me," he said.
When summoned, Walters, who was in the public gallery in the court, began to sob.
After some apparent hesitation, she took the stand and told the court that she is originally from Redemption Sharpes but lives in Clare Valley.
She said Henry is the youngest of her children — three sons and three daughters.
Justice Cottle explained to Walters that her son had been found guilty of murder and that his sentence would depend not only on the offence but also his character.
Henry told the court that he had no questions for his mother, adding that she would know how to address the court regarding his character.
Walters told the court that her son grew up with her and was "little bit stubborn when he was young and then go out there with friends.
"I can't say what he do or what he didn't. I wasn't there. I don't know. I always talk to him and tell him I don't have twin, don't go out there because whether or not he do things he would get convicted."
She told the court that Henry never disrespected her.
"Even when he big, I used to rush up to him and he used to say, 'You are my mother you can do me anything'," she said.
She told the court that people had told her that the mother of the deceased has said that she had heard that it was not Henry who had killed her son.
"If it was he, God see; If was not he, God see. I wasn't there and I can't swear for him. He was never rude to me," Walters told the court.
Henry then said that if the mother of the deceased was in court he would like her to say something.
He said he did not know her right name but had heard her being referred to as "Donna Charles" during the trail.
At this point, the prosecutor, Assistant Director of Public Prosecution, Karim Nelson stood and told the court that Charles had indicated that she did not wish to say anything.
Nelson said that Charles had provided a victim impact statement in which she had said certain things favourable to Henry.
When called, Charles told the court that she did not want to say anything.
Henry then told the court that that was the end of his mitigation.
The judge then told the convicted man that he would want to consider carefully what he had said in his mitigation and would complete the sentencing on Monday.