Opposition Leader Godwin Friday says he does his own shopping in Kingstown and has seen, first-hand, the increases in prices in recent times.
"And I, too, have questioned the cashiers from time to time to check if the price of one item or another was not an error, because it had increased so much," he said in a national address on Thursday.
Friday outlined his New Democratic Party's suggestion for helping the country to cope with the increasing prices, including reducing VAT from 16% to 13%, rescinding the increase in the Customs Service Charge, and capping the fuel surcharge on electricity. 
The opposition leader said that as global trends impact St. Vincent and the Grenadines, local prices have soared.
"Over the past eight months the prices of food, fuel and other goods have risen considerably," he said, adding that current prices at a rural shop in St. Vincent show that a pound of chicken back has increased from $1.75 to $2.50.
At the same time, chicken leg quarters have moved from $3 to $4, turkey from $3.50 to $5, a small margarine from $4.95 to $6.50, a litre of cooking oil from $10.95 to $16 and a bag of penny loaf bread from $2 to $3," the opposition leader said.
"The cost of electricity has risen a lot. The fuel surcharge was 28 cents per unit in March 2021 and was raised to 72 cents by July this year," he told media audiences.
He said that all this is taking place while the ruling Unity Labour Party is self-absorbed in its apparent leadership transition issues.
"The ULP's self-absorption and failure of governance have real consequences for our people. The government has failed to address the most urgent and pressing issue facing the country now, today: the cost-of-living crisis," Friday said.
"As cost-of-living increases, our standard of living falls," he further stated, adding that life has become more difficult for families, many of whom are now forgoing essentials and cutting back in every way they can.
"It is a sad reality that those who have the least are hardest hit. Spending on necessities takes up a larger portion of their income."
He said that the increased cost of living will remain a challenge in the future.
"Rising prices, with stagnant wages, undermine our standard of living. They force persons to dip into limited savings, to postpone retirement (if possible) or to put off making big life decisions like getting married, building a home, or mortgaging a family home to pay for a child's education. Many are forced to lose their dignity and self-respect to survive."
Friday said that for business, rising costs hamper the ability to invest, inhibits hiring of new workers and retards growth.
He said the shocks of the COVID-19 pandemic have been exacerbated by the Russian war in Ukraine and the impact on food and fuel prices has been felt worldwide.
The opposition leader said that a local newspaper reported on a recent survey, in which nearly 82% of respondents said that the hikes in cooking oil, electricity and food prices have caused them to cut back on basic food items.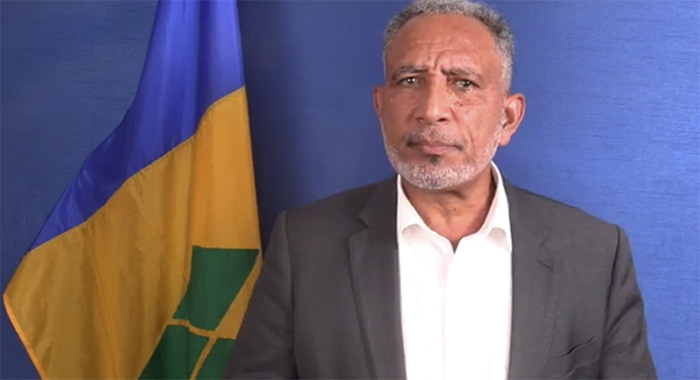 Many of these respondents said they are now paying $200 more for the same basket of goods bought before these increases.
"Gasoline at the pump is now at an all-time high of $18.16 per gallon," Friday said, adding that this makes things harder for all motorists and puts pressure on minibus operators, taxi drivers and fisherfolk who use fuel in their work daily.
"High cost of living is not some fleeting phenomenon that will pass in another month or two; it is expected to be with us for quite some time.
The government has a duty to do everything it can to cushion the blows of rising costs on households and protect our communities.
Further delay in taking relief measures will only cause more pain and suffering for Vincentians," Friday said.
He said that across the Organisation of Eastern Caribbean States and the wider Caribbean, governments have cut fuel taxes, reduced import charges, controlled the prices of basic goods, increased direct support to those most in need and helped with utility bills.
"Wherever I go in the country, I hear the cry from ordinary people that they need help. 'Why is the government not helping me with the high cost of living?' 'Do they even have a plan to deal with this problem?'
"Day after day, it becomes more difficult to make ends meet. I know of your struggle to pay light bills, to put food on the table, and to buy shoes, clothes, books to send your children back to school in September.
"A few days of roadwork might help a bit but can't cover most of the bills. More relief is needed," he said.
He said that the NDP has a plan to immediately help to ease the effects of rising cost of living and ensure that it protects families.