St. George Lodge and the Rotary Club have, for a second time, collaborated to offer housing repair support to families living in the Volcano Red Zone, who were affected by the 2021 eruption of La Soufriere volcano.
On Tuesday, in Kingstown, the two non-governmental organisations handed over vouchers valued at EC$449,600 to 124 families to assist with repairing houses damaged by the eruption.
In March, phase 1 of the project saw 54 families receiving vouchers valued at EC$3,000 each. The vouchers, which had a total value of EC$170,000, were valid for three months and were redeemable at Coreas Hazells Inc.
On Tuesday, Kendra's Aluminium Product Ltd. became a corporate partner, joining Coreas Hazells Inc. as the only places where vouchers may be redeemed.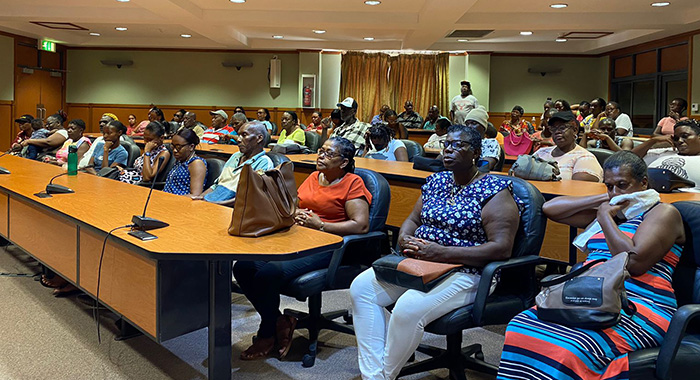 Both companies are offering a 25% discount on items purchased using the vouchers.
Under phase 2 of the project, the 124 families received vouchers valued between EC$1,200 and EC$4,000.
The vouchers can be used to purchase roofing materials, doors and windows to replace those damaged by the eruption.
Additionally, the Rotary family and the St. George Lodge will physically assist two disabled people with repairing their homes.
Addressing the handing over ceremony, Edmund Jackson, most worshipful master of the St. George Lodge, extended special gratitude to regional counterparts, "who created this excellent opportunity of assistance.
"With their assistance, we have been able to coordinate seamlessly with the Rotary family to bring relief once again to families across St. Vincent and the Grenadines."
Meanwhile, coordinator of the initiative, Rotary Assistant Governor Shafia London said:
"This programme, valued at half a million East Caribbean dollars, is an example of how we can join hands to support communities with a shared future for humanity."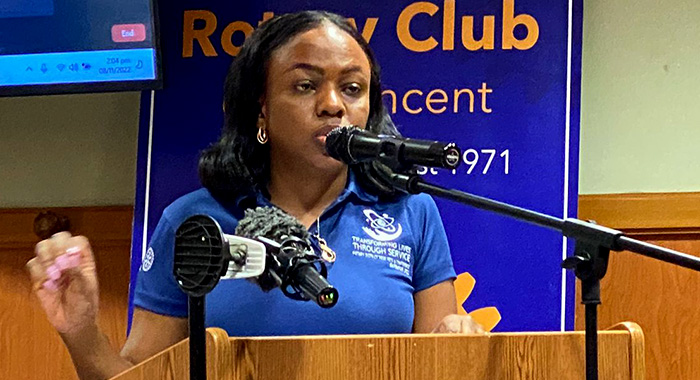 She said the two NGOs have received financial support from numerous organisations and corporate entities, as well as their colleagues across the region.
"The organisations cognisant of the devastating impact on families by La Soufriere volcano, decided to channel the funds to assist families with minor repairs to their homes," London said, noting the assistance given earlier this.
Over hundred recipients were physically on hand to receive their vouchers.
A few persons, speaking on behalf of the recipients, expressed gratitude to the organisations for the initiative.
Meanwhile, Kurt Dougan, president Rotary Club St. Vincent South and Daniel Campbell, president Rotary Club St. Vincent, both said that the local Rotary family welcome such a collaborative and direct impact initiative, especially at this time during the rainy season where families are faced with challenges of leaking roofs caused by the volcanic eruptions.
"The highly emotional words of appreciation shared by the beneficiaries was sound demonstration of the relevance and need of such an intervention," the NGOs said in a statement.