St. Vincent and the Grenadines (SVG) are now ranked 20th, up from 21st in August, in the world, and fourth in the Americas netball region.
These rankings are calculated based on matches played up to Nov. 3, the association said in a press statement this week.
Jamaica are now 4th ranked in the world, Trinidad and Tobago 11th ranked, and Barbados at 14th in the world.
In 2022, SVG had three major outings, emerging champions of the 2022 ECCB/OECS International Netball Series which was held in Dominica in February, lost 3-nil to Barbados in an Invitational Mini-Series in July which was played in Barbados, and finished third at the Americas Netball World Cup Qualifiers in Jamaica Oct. 16 – 22.
President of the SVG Netball Association, Natasha Baptiste said she was elated at the progress made, noting that SVG is the only Caribbean country in the top four teams to improve its rankings from the August 2022 World Netball Release.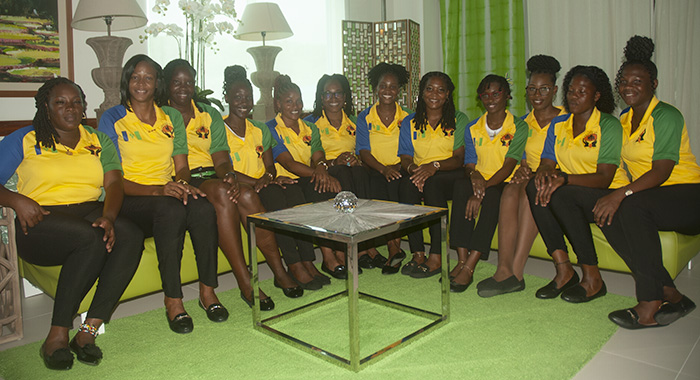 In August 2022 Jamaica were 3rd, Trinidad and Tobago 11th, Barbados 14th, and Grenada 20th.
The latest rankings by World Netball reveals that Jamaica have dropped one place to 4th, while the other two countries have retained their position, while Grenada has dropped one place, to 21st.
Baptiste said the results are due to the hard work by all, including executive members, players, clubs, coaches, fans and the Government of SVG, saying, "special mention must be made of the support of Prime Minister Dr. Ralph Gonsalves, in addition to the sponsors for without their support netball would be hard-pressed to survive".
Baptiste said she hope that come 2023, with the implementation of the various programmes and policies, she expects to see an improvement in the playing of netball, both locally and regionally, as SVG are seeking to continue improving upon its world ranking and become a true Caribbean netball powerhouse.