Soca artiste Magikal is accusing the Carnival Development Corporation (CDC) of disrespecting carnival makers by failing to update them on the payment of prize monies from Vincy Mas 2022, which ended on July 5.
"CDC ain't give us an update or nothing. Up to now, nobody ain't come and tell us what's going on," the artiste, whose given name is Derron Rouse, told iWitness News, on Tuesday.
He said that in 2019, the last Vincy Mas before the COVID-19 pandemic, when he won Soca Monarch title, the presentation ceremony was held in September.
He said that based on that, he had anticipated that the 2022 presentation would have been in September also.
"September came and go and nothing," Magikal told iWitness News, adding that he noted that Miss SVG 2022, another CDC event, was scheduled for Oct. 27, 2022.
"I said I feel they would just wait until they finish the Miss SVG pageant and have one big presentation.
"Bear in mind that up to that time, no one from the CDC reached out to me, reached out to my team."
The "Wah Deh" singer said he contacted some other artistes' management teams and they, too, had not had any word from CDC.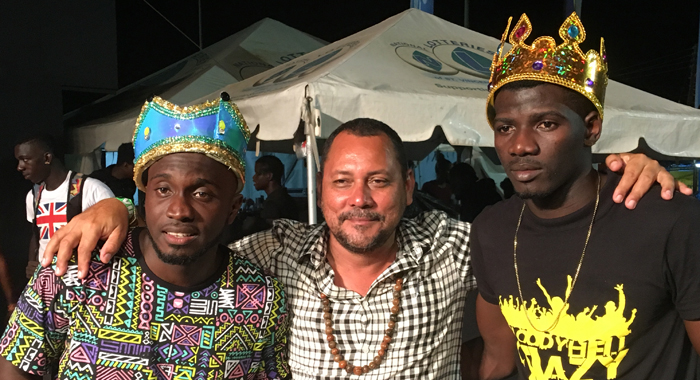 He said that in December he went to Victoria Park for a meeting with a promoter and then went to socialise at the CDC's bar, "Entice", which is located at the facility.
Magikal told iWitness News that he chanced upon CDC chairman Ricky Adams and the Chief Executive Officer, Ashford Wood.
"They basically told us the thing is they are trying to get some money … and they hope it would happen before the month ended, which was December.
"But the thing is, if we never went there, we would have never known this. So, from my point of view, they ain't get through with the money which they say they are trying to source."
The artiste said that nobody came and told him or other artistes what is happening.
"Nothing at all and I just find it disrespectful because we are in a new year now; Carnival is a couple months from now," he said, adding that his producer is entitled to a percentage of his Soca Monarch earnings.
"How is it going to look, I am going to Super K and telling him let us work on a song for this year's Soca Monarch and he ain't get paid for the last Soca Monarch?" Magikal told iWitness News.
He said that the CDC owes him about EC$8,000 from the Soca Monarch competition and as far as he knows, the CDC has not paid anyone their Vincy Mas 2022 prize monies.
"And nobody from CDC came and give us an update. That is the most disrespectful thing. Just an update because it is the little things that matter," Magikal said.
"We ain't making noise over we ain't get pay or nothing as yet. My main thing is the respect for soca artistes in St. Vincent and the Grenadines, because, in a case like this, we respect these fellas to the max. We respect these fellas; highly respect these fellas.
"All I am looking for is just they come and make a public statement and say, 'Well, you know, we are going through some financial difficulties and we are trying to organise you by such and such time so we can know how to programme ourselves.'"
Magikal told iWitness News that the prize money "is not a big deal" to him.
"But it's to the people around me. Like Super K, the producer, he earns money from streaming and from competitions, he gets a percentage. Bearing in mind this is how the producer gets money. There are people in my team like management and these people who invest and looking to get their cut now. And I have to use my personal money and give to them, which is not supposed to be like this.
"Give us an update. Let we know where we stand. It is like we are in the middle of nowhere and don't know where we stand. Artiste are messaging me: 'You hear anything from CDC?' and, as an organisation big like CDC, all we need as artiste is respect. That is all we need — the respect. We need the cash, yes, but we need the respect. We need to get that respect from the CDC, like what they get from we," Magikal told iWitness News.
Calls to Adams' and Wood's cellular phone on Tuesday night went unanswered. iWitness News will report on the CDC's response, if there is one.