Opposition Leader Godwin Friday is leading a team to North America, where his New Democratic Party will hold town hall meetings with Vincentians in New York and Toronto.
The town hall meetings, dubbed "Hope for Home", will be held at Friends of Crown Heights on Sunday, and in Toronto on Oct. 15.
The venue of the Toronto meeting is yet to be announced.
The team includes NDP Chairman and MP for West Kingstown, Daniel Cummings, NDP Senator and North Windward caretaker, Shevern John, East St. George caretaker, Laverne Gibson-Velox, and NDP public relations officer, Lavern King.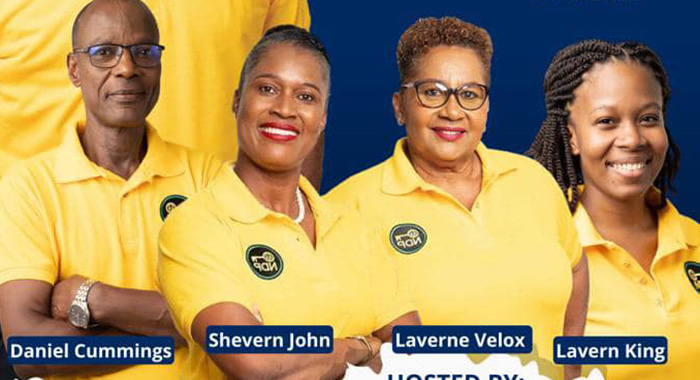 "So, we have a strong team of individuals who will travel to New York will engage in the town hall meeting on October the eighth and other activities as we normally would do in New York, and then journey to Toronto for a town hall meeting on the 15th of October, before returning to New York and then to St. Vincent and the Grenadines," Friday told the media recently.
"Our diaspora is important to us. In fact, in the New Democratic Party in our constitution, there is a place for an organisation in New York, where diaspora members are represented, to be included in our national convention as a chapter of the party," he said.
"We also have many, many interactions with various individuals and groups on fundraising issues, especially at round school time, and also on various other functions that we have here in St. Vincent and Grenadines, and that they have in New York, and elsewhere.
"So, this is an important trip for us. I am looking forward to it. It's been a while since we've done so because, of course, we've had the interruption caused by the COVID pandemic. And we are looking forward to restarting this regular interaction with our community there in New York. So, this is an exciting development for us, and we look forward to it," he said.