A Layou man who survived an attempt on his life five years ago was gunned down in the Central Leeward town Sunday night, bringing the homicide count this year to 47.
Tambu Patrick, 39, was shot multiple times by assailant(s) who pursued him even as he attempted to find refuge in a nearby home in Ruthland Vale.
Residents of the town speculated that the death was linked to a shooting incident in Layou Tuesday night in which a man was grazed by a bullet when he was attacked on his way home.
iWitness News was reliably informed that there were multiple bullet holes in the house in which Patrick was presumably hoping to find refuge as he was being shot at.
One source said that Patrick shouted "Oh gawd" as he was being attacked. He collapsed and died outside of the house, bringing to two the number of people shot and killed in Layou in less than a month.
A vehicle that was reportedly parked in a dark section of road nearby left shortly after the shooting, fuelling speculations that the assailant(s) used it to flee the scene.
Among the officers on the scene Sunday night were detective acting Assistant Commissioner of Police with responsibility for crime fighting, Trevor "Buju" Bailey and head of the Major Crime Unit, Assistant Superintendent of Police Oswin Elgin Richards.
Outside the police cordon, Patrick's cousin, Kenlyn Maingot told iWitness News that she was in the neighbouring village of Buccament Bay when she got word that he had been killed.
She said she had seen and spoken to him minutes before his death.
"I'm feeling so sad that my cousin got shot because I passed him on the street and I called out to him and tell him I was going to Buccament," Maingot told iWitness News in an interview live on Facebook.
She described Patrick as a quiet and nice person who hardly spoke.
Maingot told iWitness News that Patrick never complained about being in conflict with anyone.
"He always humble," she said but acknowledged that he was shot a few years ago.
"He even went to jail for gun, ammunition," Maingot told iWitness News.
Maingot said that Patrick's father was immobile because of a stroke.
She complained that police officers were not allowing her to see his body at the scene.
"That is our cousin. … before I went to Buccament, I passed him on the street over there, I called out to him, he said he is going home.
"It's like five minutes after somebody could call me from England and tell me he died. And now I ask the officer if I could see him, the officer said to me I have to wait until he gets to the mortuary."
Asked whether she was sure she wanted to see her relative on the scene where he was gunned down, she said, "I want to see him.
"I now buried a family for me today. At least, let me see my cousin so I could know," Maingot told iWitness News.
IWitness News was present earlier when a senior officer told Maingot that she would have to wait until the scene was processed before police consider her request to view Patrick's body there.
At the time, homicide investigators were yet to arrive and the district medical officer was yet to officially pronounce Patrick dead.
On March 14, 2018, about 9:23 p.m., unknown person(s) shot Patrick and Stokey Quashie, both labourers, of Layou.
They were treated at the Milton Cato Memorial Hospital and later released.
Then, in January 2020, Patrick was found guilty of charges that on April 11, 2018, at Layou, he had in possession one Taurus 9 mm pistol and 17 rounds of 9mm ammunition without a licence issued under the Firearms Act.
He was also convicted of two counts of assaulting a police officer and one count of damaging a bulletproof vest, the property of the Government of St. Vincent and the Grenadines.
Patrick was sentenced to four and a half years in prison for the fire arm, 18 months for the ammunition and six months on each charge of assaulting a police officer.
He was also ordered to pay compensation of EC$235 forthwith for the damage to the bullet proof vest or spend two months in prison. The sentences were to run concurrently.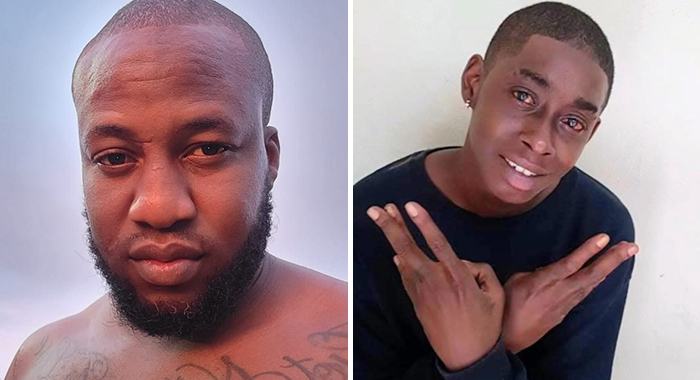 Patrick's death is the third homicide in SVG this weekend.
The country recorded two homicides Friday night with the deaths of Maurice Primus, of Fair Hall, and Zachari "Zack" McIntosh, of Calliaqua, in unrelated incidents.
Police said on Sunday that Primus, a 31-year-old labourer was discovered unresponsive with injuries to his body along Fair Hall Public Road sometime after 10 p.m. on Friday.
About 10:20 p.m. Friday, the Calliaqua Police received an anonymous call stating that a male was seen lying on the Fair Hall Public Road.
"A party of police officers headed by Inspector Ashlyn Samuel-Bristol immediately left the station for the scene of the incident. On arrival at the crime scene, the deceased was found lying on his back motionless with what appeared to be bullet wounds on his body," police said in a press statement.
Meanwhile, a statement said that a resident of Calliaqua was in police custody as the main suspect in a report of grievous bodily harm which resulted in Mc Intosh's death.
Police said the report was made to the Calliaqua Police Station on Friday.
"Preliminary investigations revealed that on Tuesday, October 31, 2023, Mc Intosh was wounded by the suspect during an altercation. He received injuries to his body and was taken to the Calliaqua Health Centre for treatment on Wednesday, November 01, 2023. Later the same day, Mc Intosh was transferred to the Milton Cato Memorial Hospital and succumbed to his injuries on Friday, November 03, 2023."
iWitness News was reliably informed that the suspect is a close relative of the deceased man.
Police said post-mortems will be conducted on the bodies and are asking people with information that can assist their investigations to call 999/911, any police station or to speak with any police officer with whom you are comfortable.
Police say that all information will be treated confidentially.
Meanwhile, late Sunday night, the police force announced a press conference for Monday morning, the first since Enville Williams became acting Commissioner of Police in early October.