A police officer is in hospital while his colleagues hunt for a man who shot him in Kingstown Thursday morning.
The cop was shot in the vicinity of First Caribbean International Bank and the General Post office. There are several reports about the circumstances surrounding the shooting. The Police Public Relations Department told I-Witness News Thursday afternoon that the office is surnamed Jack but added that they did not have the detail surrounding the shooting.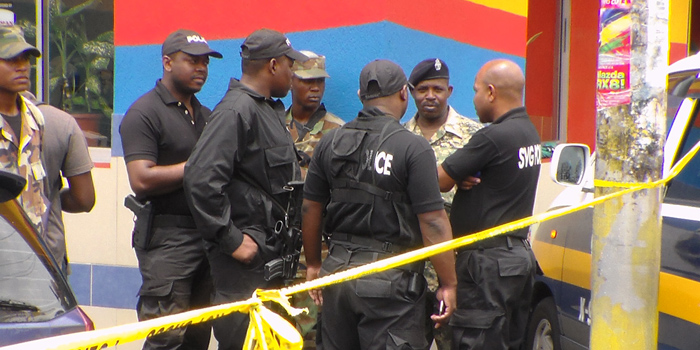 However, what is clear is that after the shooting, the assailant, who is said to have fired several gunshots, fled the scene, triggering a police manhunt.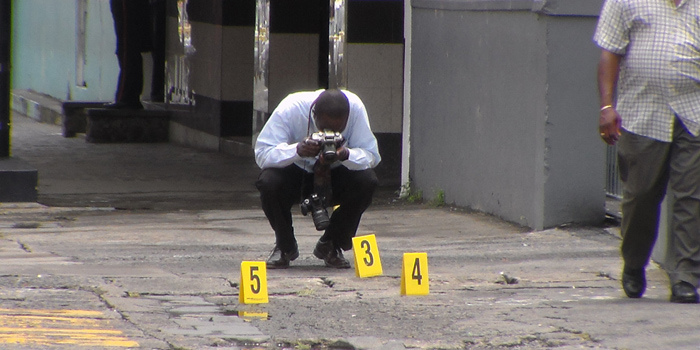 The injured cop was taken to hospital while his colleague combed the crime scene looking for evidence and others searched for the assailant.
The entire block from Singer to FCIB was cordoned off and traffic rerouted as police searched for evidence and civilians looked on. Business within the block, which includes two financial institutions, the General Post office, and several restaurants, came to a halt during the investigation.