Eighteen women from South Leeward on Saturday graduated from a Ministry of Education sponsored garment construction course.
During the three-month programme, participants were taught the basics of garment construction, such as measuring, cutting, hemming, and sewing, and how to make the blouses, pants, and skirts they wore at the ceremony.
The ladies also made various types and style of potholders and cushions.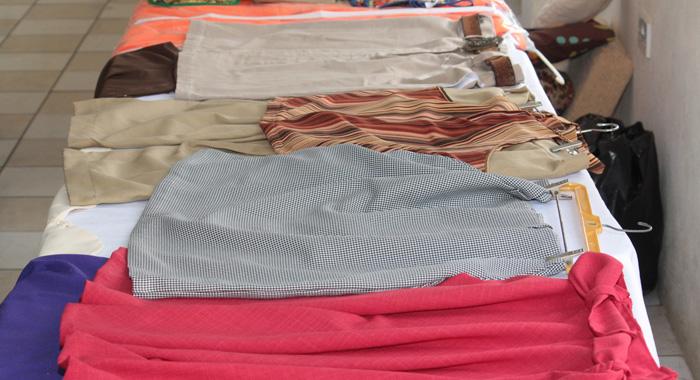 Speaking at the ceremony, Ann Jones, zonal coordinator of the Ministry of Education's Adult and Continuing Education programme, encouraged the graduates to use the skills they have acquired to subsidise their income or to reduce expenditure on clothing.
Nicole Bonadie-Baker, permanent secretary in the Ministry of Education, also encouraged the graduates to make the most of their skills.
Baker, who said she completed a similar course at the YWCA 20 years ago, told the graduates that some of them can become seamstresses or can use the skills learnt to make clothing for themselves, their children or grandchildren.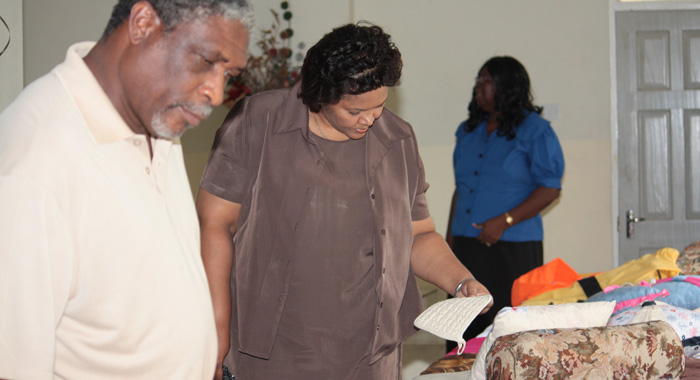 And, Patricia Chance-Hoyte, one of the graduates, said that it was often challenging to go home from work then attend the class.
But she proudly announced that she made the blouse and pants that she wore at the ceremony.
Veronica Jack, another of the graduates, said that before taking the course she did not know much about sewing although two persons in her family construct garments.
She said that the only skill she had acquired before was roasting cocoa beans. But she proudly displayed her outfit, which she made.
Miriam Robinson, another of the graduates, said she was the only person who did not graduate from the previous cohort in the garment construction course.
"But now I can make my own clothes and stuff for my granddaughter," she said.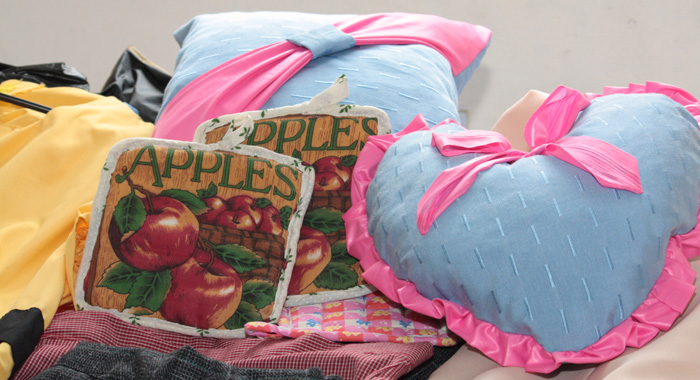 Meanwhile, Senior Education Officer, Zan George, said the programme is intended to teach skills to persons who might not have had access to higher levels of formal education.
He noted that there are two groups of graduates across the country, who have formed themselves into cooperatives that make school uniforms.
He suggested that with the number of schools in South Leeward, the graduate could join together and seek contracts to supply uniforms to students who receive such assistance from the Government.
Marilyn Chance-Shallow was the facilitator of the programme.