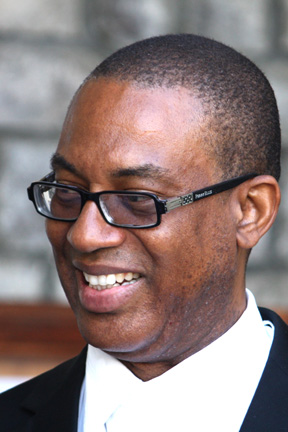 The initial six charges against opposition Sen. Vynnette Frederick were "never dismissed", journalist Duggie "Nose" Joseph has quoted Director of Public Prosecution (DPP), Collin Williams, as saying.
Joseph, in a post on the social networking website, Facebook, on Thursday, quoted Williams as saying that Frederick never entered a plea of guilty or not guilty regarding the charges.
The DPP explained that if the charges were dismissed, they could not have been laid against the senator again, Joseph reported.
A magistrate last Thursday upheld a submission by Frederick's lawyers that the charges were not properly put forward, and threw them out.
The charges stem from affidavits Frederick submitted to the court as part of a private complaint against Prime Minister Dr. Ralph Gonsalves after the December 2010 general elections.
Nine charges were brought against the senator on Thursday, hours after the magistrate threw out the six.