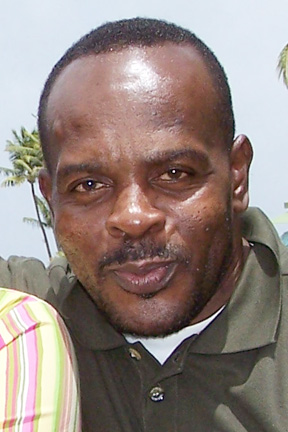 The media fraternity in St. Vincent and the Grenadines is mourning the passing of former journalist, Gerald Primus.
Primus, who was originally from Mesopotamia, died at his home in Clare Valley sometime between Saturday and mid-morning Sunday.
He was 46 years old.
Primus was a former police officer in Anguilla, before he joined the media in St. Vincent and the Grenadines as a journalist at the turn of the century.
He first worked at Cross Country Media before being employed at The Vincentian Publishing Co. Ltd., initially as a freelancer.
Primus worked his way up the corporate and journalistic ladder to hold various positons at The Vincentian, including Senior Reporter, Personnel Manager, and Marketing and Advertising Manager.
He left the company after his health progressively deteriorated in the latter half of the last decade as diabetes-related illnesses took a toll on his body, including robbing him of his sight.
But even as his health deteriorated, Primus remained stoic in the face of what, it later became clear, was an inevitable outcome.
Managing Editor of The Vincentian, Desiree Richards, remembers her former employee as "a very, very creative and intelligent person".
"He was somebody that I drew inspiration from. He understood St. Vincent and the Grenadines and had a lot of excellent idea," Richards told I-Witness News on Monday.
"He was an excellent conceptualiser and I enjoyed the exchanges with respect to brainstorming. I think that is what stands out. That, to me is the epitome, of what I enjoyed about Primus," she further said.
Richards told I-Witness News that while Primus was ill for some time, she was "particularly sad to see a young person go".
She said that during Primus' illness, she admired his strength.
"He handled his situation with grace. There was tremendous pride and grace and I think that was admirable," Richards said.
During his time in the media, Primus also had a stint on a committee of the Carnival Development Corporation.
At one point, he was a member of the Youth Arm of the Unity Labour Party.
Funeral arrangements are not yet finalised.