Police are on the hunt for the killer(s) of a Rillan Hill woman whose body was discovered in bushes in a neighbouring village Saturday morning, less than 12 hours after she was seen making her way home.
Police say that the woman, 34-year-old Miranda "Wiggy" Williams, was shot, and a post mortem is slated for Monday.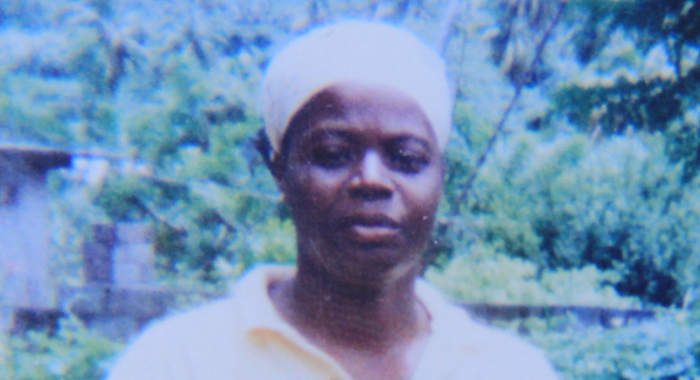 Monica Williams, mother of the deceased, told I-Witness News on Sunday that her daughter had complained that someone had threatened her repeatedly.
She said her daughter has lodged at least one report with police about the threats.
Meanwhile, a female clerk at a grocery store in Rillan Hill told I-Witness News that she sold cellphone credit to Miranda around 10 p.m. Friday.
She said Miranda was on her way to her house, located some 200 yards away from the store.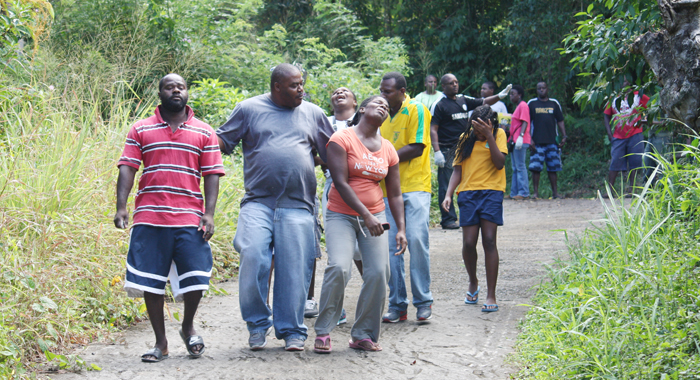 Residents of Rillan Hill have told I-Witness News that a white car stopped in the vicinity of the shop after Miranda left, and they believe that she was abducted.
Villagers in the Penniston-Hope area have also spoken of a white car speeding out of the Hope area Friday night, while others have said that they heard gunshots in the area around 11 p.m.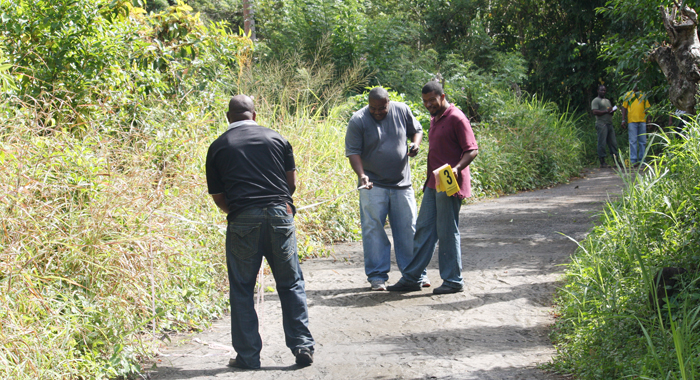 Williams told I-Witness News that while her daughter had complained about being threatened in the past, she seemed normal when they last spoke — by telephone on Friday.
Williams, who lives in Sion Hill, said she went to visit her daughter at her workplace at a restaurant in Lower Bay Street, Kingstown around 9:15 Saturday morning.
Miranda did not turn up to work and calls to her cellphone went unanswered, the mother said.
She said that while in a van to Sion Hill Saturday morning, another of her daughters called, saying that someone resembling Miranda was found dead. Williams' daughter later called again, confirming that the body was Miranda's.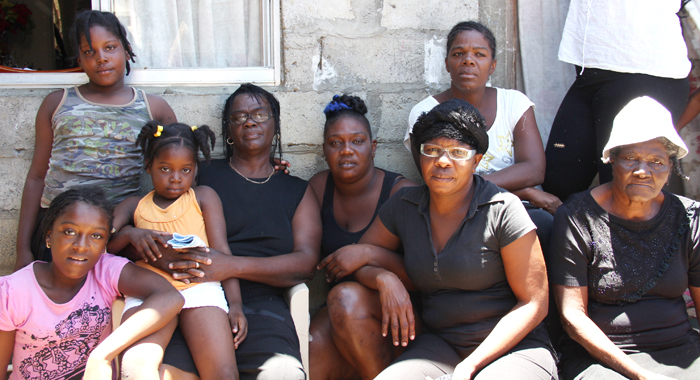 Williams told I-Witness News that Miranda's son, a 12-year-old Form 1 student of Buccament Bay Secondary School, seems to understand the reality of what has happened to his mother.
However, Williams told I-Witness News that Miranda's 5-year-old daughter has said that her mother is dead, but will be coming home soon.
The death has left the family, and other residents of Rillan Hill baffled about what reason someone would have to harm Miranda, who was widely described as a quiet and respectful woman.
Miranda is the second South Leeward resident to be found dead with bullet wounds in the past month.
On March 22, Nolly Jack of Campden Park was found dead on the road to Lowman's Bay, hours after her left home to go fishing.