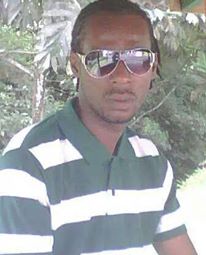 A Campden Park man was shot in the abdomen in his home village Friday night.
Police say they are investigating the circumstances surrounding the shooting of 31-year-old electrician Alphanzo Weekes, which occurred about 7:45 p.m.
A relative of the injured man told I-Witness News that Weekes does a barbeque every weekend, and was conducting that activity when a masked person approached and fired a shot, hitting him in the abdomen.
Weekes was the only victim of at least three shootings to survive their attack on the weekend.
On Saturday, the body of Rillan Hill resident 34-year-old Miranda "Wiggy" Williams was found in Penniston.
Police say she was shot around 10:50 p.m. Friday.
On Monday, villagers discovered the body of 25-year-old Roger Bramble along the banks of a stream in an area of Brighton called "Quata".
Residents said they had heard repeated gunfire Saturday night, but members of the Rapid Response Unit ("Black Squad") who responded to the call found nothing.
Meanwhile, police also said on Monday that they arrested and charged on Saturday Rondell Spring, a 21-year-old farmer of Chateaubelair, with unlawfully discharging a firearm at Kenny Isaac, 25, a farmer of same address, at Chateaubelair on Feb. 28.