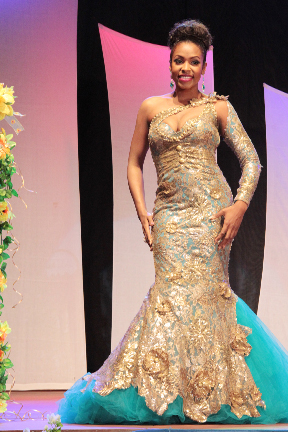 More than 40,000 persons who connected to the LIME Vincy Mas Viewers Choice social media sites, voted Tatiana Lespierre as the top choice in for the Miss SVG pageant last weekend.
Tatiana, who represented Bequia Beach Hotel, received 48,870 votes to place first, and will receive a Samsung Galaxy S5 smart phone, plus a year's free service from LIME.
Fans are also being rewarded daily for participating in quizzes and other voting activities.  Some of the prizes include free credit, tickets to shows, 4G handsets and other giveaways.
The LIME Vincy Mas Viewers Choice sites, which include Facebook, Twitter and Instagram, were set up in partnership with Stir Media in collaboration with the CDC, to bring greater awareness to The Hottest Carnival in the Caribbean, and to give viewers and attendees to all LIME sponsored carnival events the opportunity to express their views and share photos with others.
Upcoming events still up to be decided by fans of the page include the LIME Viewers Choice Road March, Favourite Soca Track, Masquerader of the Year, Junior Masquerader of the Year, Hottest T-shirt Band, Best Costume Band and Favourite Calypso.