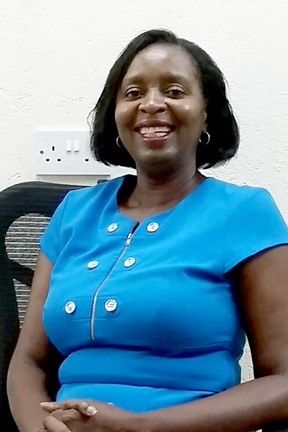 Miss SVG 1977 and Miss Universe delegate 1978, Gailene Collins-Crick has become the first Vincentian to be appointed general manager of Buccament Bay Resort.
Collins-Crick has worked for the luxury hotel since it opened in 2010.
"After impressing with her consistently excellent management and organisational skills, hotel owners Harlequin promoted Mrs. Collins-Crick to GM in August, in time for Buccament Bay Resort's fourth birthday celebrations," the resort said in a press release Wednesday.
The release quoted an unidentified Buccament Bay Resort spokesman as saying, "Gailene has been an essential and valued member of the management team for years and she knows the Resort and its team inside and out. When the opportunity arose, she was the obvious first choice to assume the role.
"The vast majority of the Resort's team is from St Vincent & the Grenadines and we do all we can to promote personal and professional development, so it was only a matter of time before a talented and experienced Vincentian like Gailene became GM."
The release said Collins-Crick takes great pride in ensuring the Resort maintains its image as one of the very best in the industry.
She has also worked for the St Vincent & the Grenadines Nursing Board in the past.