President of the Public Service Union, Elroy Boucher says he agrees with Leader of the Opposition Arnhim Eustace that Permanent Secretary Audrey Gittens-Gilkes should not have represented the Unity Labour Party at a meeting with the Supervisor of Elections last week.
Related:
"Public servants have their rights to support whomever they want to support, but the public servants are there to carry out a role administratively, not politically. And I think we ought not to get involved at that level politically," Boucher told I-Witness News on Tuesday when asked to comment on the development.
Gittens-Gilkes, who is Permanent Secretary in the Ministry of Housing, is deputy chair of the ULP and an executive member of the party's women's arm.
Last week's meeting was of the election chief and delegations from political parties in St. Vincent and the Grenadines.
"How does that reflect at your department, where some persons within your ministry support on party or the other and you as the head, publicly is seen to be this way by your actions," Boucher said of senior public servants acting like Gittens-Gilkes did.
"It creates problems in the public service. Politics really should stay out of the public service," the union president further told I-Witness News.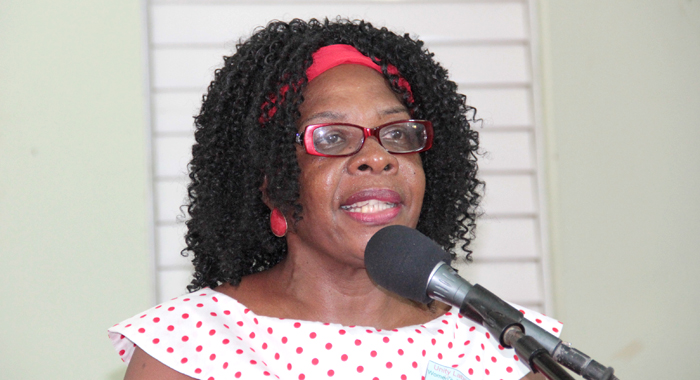 Asked if a new administration would be justified in bringing disciplinary procedures against persons who act as Gittens-Gilkes has done, Boucher told I-Witness News:
"If the person has violated the public service regulations then they (the government) are within their rights. I think they would have to follow the public service regulations very carefully and see whether a violation has occurred and then they apply it," he said.
Eustace commented on the development on Saturday during a rally in Layou by his New Democratic party.
"The Civil Service does not provide for that, because you are supposed to be independent when you are a civil servant, not come there as part of a party for discussions with other parties," he said, identifying the public servant only as a permanent secretary.
"That matter, we are going to deal with. We cannot continue to have those kinds of things in St. Vincent and the Grenadines. That is part of the reason for our underdevelopment we have right now, where people are just getting favours, whether they can work or not. That got to change! Has to change!" he said.
Some persons have contrasted the seemingly blind eye being turned at Gittens-Gilkes to the 16 charges that were brought against then public servant Anesia Baptiste after she campaigned on behalf of the opposition in the constitution referendum campaign of 2009.
Baptiste later resigned from the public service.
See also: