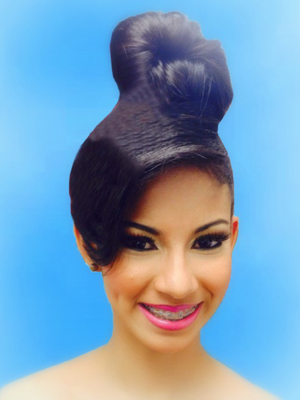 The Dominican Republic delegate has dropped out of the Miss Carival 2015 pageant, the Carnival Development Corporation (CDC) has announced.
"The Carnival Development Corporation and its Beauty Shows Committee received an e-mail from Mr. Jasol Cabral, the Coordinator of the Dominican Republic pageant, who is responsible for preparing the contestant to MISS CARIVAL 2015 that MISS LESLEYBELL TRONCOSO RIJO will not be participating in MISS CARIVAL 2015 on July 3rd 2015 because 'her grandmother died and her Mother HILARIA RIJO GUERRERO, her chaperone, and her, are very sad at this time and cannot travel to the pageant'," the CDC said in a press statement this week.
Rijo was among ten contestants who were scheduled to compete in the regional beauty pageant at Victoria Park next Friday.
The pageant will see delegates from
Anguilla, Antigua And Barbuda,
Barbados, Dominica, Guyana, St. Kitts and Nevis, St. Lucia, Trinidad and Tobago, and St. Vincent and the Grenadines competing for the first prize of US$4,300.00 from the CDC along with gifts from businesses.
Related: