President of the St. Vincent and the Grenadines Football Federation Venold Coombs has declined to comment on a recording of him engaged in an insult-laced rant directed at Third Vice-President Elroy Boucher during a meeting of the executive on Wednesday.
"Ah just can't deal with you right now. First of all, where I am positioned, I can't deal with it. And I am not going to answer that kind of thing you are talking about also," Coombs told I-Witness News by telephone Sunday.
Boucher told I-Witness News separately on Sunday that he might report the development to the police because of a "threat" Coombs made in the meeting.
Boucher said that Coombs' rant began when he (Boucher) asked the executive for permission for his Tournaments Committee to begin organising the National Club Championship, in keeping with its mandate.
Coombs responded in part: "Yo' nasty destabilising a*se. What you know about executive? …
"Come with yo' nasty, dutty (dirty) venomous tongue about executive, executive. A destabilising character like you? Eh? What you know about executive? Eh? You blasted hypocrite.
"Why you don't start at home about executive? Yo' dey down South Leeward like a blasted lone ranger, against all odds. Wha' yo talking bout executive, executive, executive …" Coombs said, according to the recording.
He further described Boucher as an "element of damn deceiving and deception".
At this point, Clemroy Bert Francois, another executive member, asked if they were going to have a meeting or a cuss out, adding that Boucher asked "a legitimate question".
"I don't see the reason for that," Francois further told Coombs.
As the rant continued, Coombs said, "You can't stop me from making a release. I am the president of this organisation. I'm the chief operating and organising officer. You know that?"
"Yes I do," Boucher said.
"You can't stop me," Coombs retorted, to which Boucher responded, "Course, I can't."
"You are a lone ranger all about the place you go. Why the hell you don't look in your own backyard and talk," Coombs said, adding that he will play a leading role in organising the Club Championship, but is not disbanding the committee.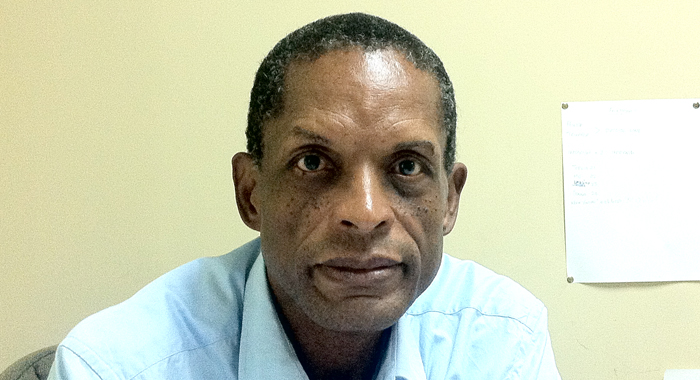 He accused Boucher of starting "a nasty rumour" that there would be no club championship this year.
"You wutliss (worthless) a*se' think that could buy. Ah tell yo' already yo know, you are an element of destruction. Do not make people do me any damage. I will deal with you. You never experience me," Coombs said.
"Yo' would live to regret. You will dead hating me. I'm telling you. Yo' damn nastiness like you. You should not be around people. Yo' not normal. Yo' think I don't hear about you. I know about you; ah reading. Yo' damn element ah darkness. You, you should not be around people with light. You are a blight. You Elroy Paul Boucher. I tell you. If you really know how I waiting for your a*se…" Coombs said.
Francois again interjected and asked Coombs if he could leave "the cuss out" for later and have an orderly meeting.
(Listen to Coombs' comments below)
Boucher told I-Witness News that Coombs normally behaves as he does in the recording.
"Anytime you say anything that he does not agree with and it is quite significant, that is his normal response. I don't know if it is intended to shut you down or what the intended effect is, but that is part of his character."
Boucher said that in asking the executive for the mandate to begin preparation for the National Club Championship, he reminded them that the last time he asked, Coombs said he wanted to wait until after the Football Federation elections, which are due in September.
At that time, Boucher told I-Witness News, he told the executive that if they wait until after the elections, the competition will start late and will be unlikely to finish on time.
He told I-Witness News that the competition normally starts in September but they have had problems, having to reduce games to 60 and 40 minutes because of bad light during November and December.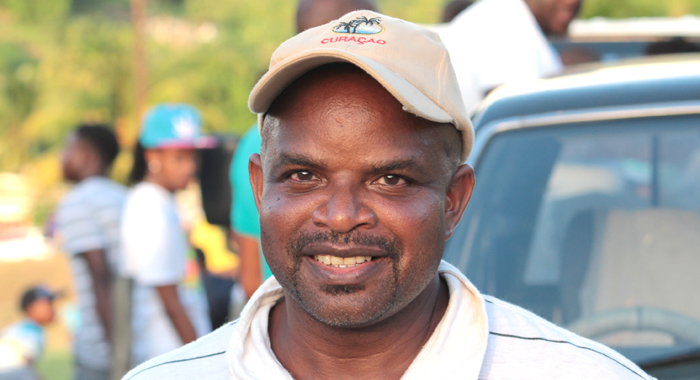 Boucher noted that it is his responsibility to organise competitions.
"And my committee really wanted to start early — by the middle of August," Boucher said.
"His (Coombs') response to my statement was simply to say who is the executive. His outburst was to say I shouldn't be asking the executive. And I really didn't understand why. It really caught me off guard. But I know that is normally his type of behaviour when he just doesn't agree with what you are saying," Boucher told I-Witness News.
He said that other members of the Federation have experienced similar outbursts, with one being brought to tears by one of Coombs' "fierce" and "inhumane outbursts".
Boucher noted that the executive is elected by the affiliates to do a job.
"So, you know, one has to remember that is our mandate by the affiliates, not by the president."
'Maybe I need to take it to the police'
Asked if he felt threatened personally by Coomb's comments, Boucher told I-Witness News:
"I really wasn't sure how to take it."
He said that whenever executive members stand up to Coombs, "what you will hear is that he will deal with you and a whole heap of stuff.
"So, yes, it is a threat. Is it a physical threat against your person? I am not sure. Maybe I need to take it to the police, but I am really not sure if that is his usual banter or if really he is really serious about what he is saying.
"I know several times I have had to tell him if he really wants to be so threatening, touch me and let me call the police and lock him up," Boucher said, adding that over the years he has learnt to ignore Coombs, and that is why he has always addressed the executive.
Boucher told I-Witness News he is not sure who made the recording and would not speculate, but said it does raise issues of ethics.