Member of Parliament for Central Kingstown St. Clair Leacock on Friday said he was wrong in saying that a road in Murray's Village outside the home of Shavis Trimmingham is the constituency boundary.
Leacock said he realised he was wrong conclusion after further discussions with former supervisor of elections, Selwyn Jones, Friday morning.
Trimmingham came to national attention on Wednesday when he accused Leader of the Opposition and MP for East Kingstown, Arnhim Eustace, of saying that he (Trimmingham) illegally transferred his voter registration to East Kingstown.
However, Trimmingham's name was not among a list of six such alleged illegal transfers that Eustace announced on his radio programme and mention in a letter to Supervisor of Elections, Sylvia Findlay.
Trimmingham further said that Leacock, "playing on my ignorance of the boundaries and got me to register in Central Kingstown to vote for him in the 2010 general election".
He told listeners that he intends to vote in the upcoming elections for Luke Browne, the ruling Unity Labour's candidate for East Kingstown "because we have formed a close relationship and I do work for him, including driving".
But Leacock told I-Witness News on Wednesday that while he knows Trimmingham and his family very well, he couldn't recall canvassing the young man in 2010.
"But again, the person I am, I would feel badly if I had not canvassed him, because the household in which he lives is fundamentally what I would call supporters of my own."
He told I-Witness News that the Central Kingstown boundary is along South River, up along Girl High School, until it gets to Star Garage on Murray's Road.
He said the road into Murray's Village then becomes the boundary.
Findlay, who is out of office until Monday, deferred comment on the boundary when I-Witness News contacted her on Thursday.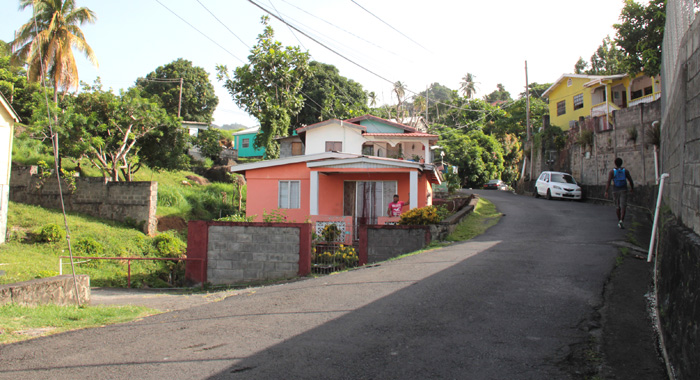 "I will need to have that thoroughly checked because there are some very thin lines of demarcation between some of the boundaries, especially along the border. Sometimes it is extremely difficult to determine what is one constituency and what is the other. I really wouldn't want to say that I can speak with any degree of authority on that," Findlay told I-Witness.
"I have an idea as to the boundary, but I will also want to consult with other persons who I think know the boundaries better than I do," she said, adding that some persons who are supposedly living close to each other are registered in different constituencies.
Related:
But Leacock told I-Witness News on Friday that he has been informed by Jones that the boundary in fact comes back onto the road at a point in Murray's Road above where Trimmingham lives.
"They are living in East Kingstown. And that means that was an error that has been perpetuated since 2005 for which I am culpable because I was misinformed," he said.
Leacock was on Wednesday and Thursday confident that he knows the boundaries of his constituency, saying Jones had driven him through the consistency in 2005 — when he first contested the seat, which he won in 2010.
"That was my interpretation when I drove through there with the supervisor of elections (Jones)," Leacock said.
He told I-Witness News that the new information will only affect a few houses, but added that any member of those houses who are registered in Central Kingstown should be correctly registered in East Kingstown.
"But these people have functioned there as if they are in East Kingstown because the guy Ken Trimmingham, who is deceased now, … he is the point man for Central Kingstown in that constituency there," Leacock said.
"So it seems to me that it is the road just a little bit above that, near the Apostolic Faith Church [that is the boundary].
"People can do with that information whatever they want to do with it. My heart is clean and clear on the matter.
"I give you that apology because that is how I function and that is how I operate," Leacock told I-Witness News.
The Trimmingham households are sandwiched between a road and a river in Murray's Village.
There seems to be some confusion among the households themselves about where they actually live.
Some members of the clan say they live in East Kingstown, but others say they live in Central Kingstown.