Carlos James, the ruling Unity Labour Party's candidate for North Leeward, pleaded guilty to a charge in court about 12 years ago, Hawkins Nanton, one of his former colleagues, told I-Witness News on Wednesday.
Nanton made the disclosure while responded to questions from I-Witness News on the heels of a statement he issued on Wednesday about an incident involving James, while both men were reporters at Searchlight newspaper.
Several members of staff of Searchlight were in court during the hearing. The newspaper did not report on the incident or the outcome of the court proceedings.
James, a lawyer, has come under the microscope since last Saturday, when MP for North Leeward, Roland "Patel" Matthews of the main opposition New Democratic Party (NDP), questioned James' suitability as a candidate.
Matthews told NDP supporters at a rally in Redemption Sharpes, that James is "criminal" having paid a fine in connection with an offence.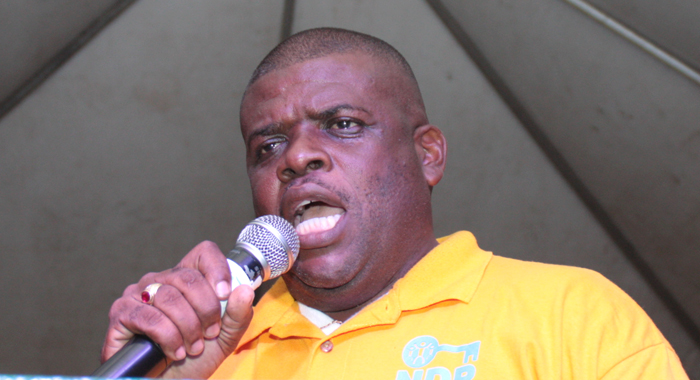 Related:
Nanton, who is now an inspector of police, in-charge of the Public Relations and Complaint Department of the Police Force, issued the statement in a private capacity.
He said the statement was triggered by an inquiry from a media worker two days earlier.
The media worker had asked the former journalist "to give an account of a traffic incident that transpired approximately 12 years ago in Little Tokyo, Kingstown, with a police constable, in which I, Hawkins Nanton, was a motorist, and Carlos James, the lone passenger of my vehicle," Nanton said in the statement.
"Today, that matter has resurfaced and is now a topical issue in some sections of the media. As a result of the inaccuracies being put forward as truth, I am moved to speak on the incident," Nanton said, but did not point out what these "inaccuracies" are.
"From what I have heard and from what I know, it is evident that the facts of what actually happened that Friday afternoon are being misconstrued. However, I vividly recall that James was simply coming to my defence due to the exuberance of the police officer.
"That afternoon shortly after parking my vehicle at Little Tokyo, I was approached by the police officer in question, who in my opinion, conduct, did not reflect his professional training. He was very aggressive towards me and even when I responded to his questions he was not satisfied and continued being aggressive.
"James told the police officer that I had responded to his questions and this clearly caused the police officer to become more irate, which led to the said police officer scuffling James, bursting both James' chain and watch.
"I believe that the incident started from a non-issue, but I am moved to speak about it over the maligning of James' character in some parts of the media as a result of him making an effort to defend me.
"I must make it absolutely clear that this is an isolated case and is not an indictment on police officers, who generally operate within the confines of the law while serving and protecting the people of St. Vincent and the Grenadines as well as visitors to our shores," Nanton said.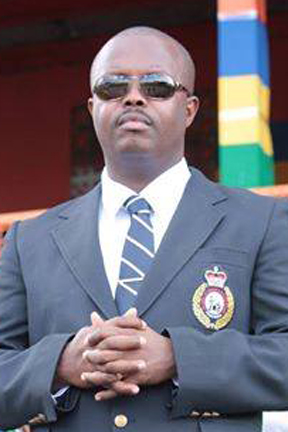 Nanton did not say in his statement that charges were brought against James, but told I-Witness News so, in response questions.
He told I-Witness News that three or four charges were brought against James, and all but one was dismissed.
"Carlos had to go to court but I was the witness in the matter. And eventually, what happened was that the cases were dismissed but there was one case that was not dismissed because Carlos had initially pled guilty to that charge," Nanton said.
"As a result of the situation where the police officer would have grabbed Carlos by his neck and burst his chain as well as grabbed him by his hand, during the situation, an expletive would have slipped and as a result of that, he was charged with that offence," he told I-Witness News.
Nanton, however, said he did not remember what penalty was imposed on James.
"… I honestly can't recall but I know that he had pled guilty to that charge," Nanton said.
A receipt obtained by I-Witness News suggests that James paid at least EC$100 in connection with the charge.
A source familiar with the development, who requested anonymity, told I-Witness News, that some staff members at Searchlight had been drinking alcohol in their offices on the day of the incident — Dec. 13, 2002.
The source said that James struck Nanton with a cutlass while they were horsing around. This is said to have scared some Girl Guides who were passing by and triggering a reprimand from one of their supervisors at Searchlight.
Asked about the allegation that James had struck him with a cutlass that ahead of the incident with the police officer, Nanton told I-Witness News, "That's interesting. That's interesting."
Asked again if it was true, Nanton said, "I would not go into those claims."
He, however, told I-Witness News he and James have been "great friends.
"We haven't had any confrontations."
Nanton said the resurfacing of the incident, in light of his current status as a police spokesperson, "is interesting because this is a matter that happened in my private life previously but now I am a police office it has resurfaced.
"And I just felt that as a result of Carlos coming to my defence and some people do not understand what took place during that period, I just felt moved to make the statement as to what took place," Nanton told I-Witness News.
Meanwhile, in a separate statement on Wednesday, James said: "In the interest of intended legal action, I may wish to reserve further comment on this matter."