A single point separated first and second place in the Secondary Schools Competition of the Junior Calypso competition held at Victoria Park on Tuesday.
Tia Wyllie of Thomas Saunders Secondary School secured 239 points to win the competition, just one point ahead of her schoolmate, Kristiana Christopher.
Wyllie sang "Don't Give up" while Christopher sang "We Have Come Far".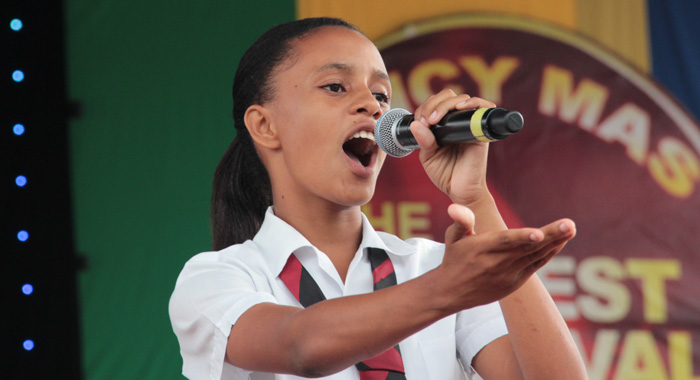 Christopher, however, was 15 points ahead of third place winner, Brianca Matthias of Girls' High School, who sang "Music is Work".
Coincidentally, Christopher won the Junior Soca Monarch crown by securing just two points more than second place winner, Delanzo Lavia of Sandy Bay Secondary School.
Christopher's rendition of "Flatten the Place/Bulldozer", scored 216 points, compared to 214 for Lavia – who sang "Rebellion".
On the other hand, Lavia scored one point more than Sakura Lorraine's 213. Lorraine, a Sandy Bay Primary School student, sang "Carnival Hot".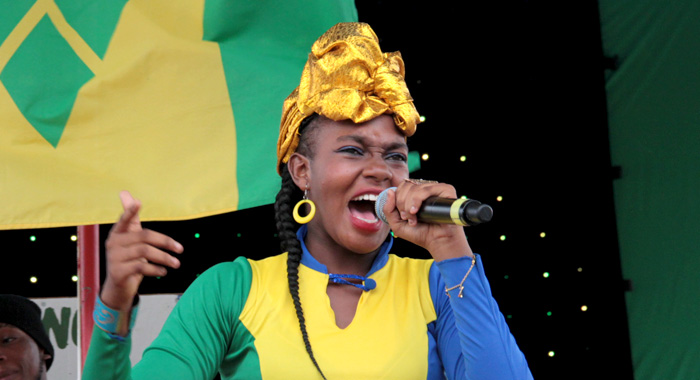 However, Christopher's brother, Kristian Christopher of Layou Government School had a more convincing victory in the Primary School calypso competition.
He retained his crown by amassing 249 points with "Break the Silence."
His closest rival, Ziel Cain of New Prospect Primary School, gained 219 points with "I'm Asking Why".
Third place winner, Dale-Ann Nero of Sandy Bay Primary School was closer to Cain, amassing 211 points with his song, "My Dream".
Twenty-five artistes took part in the competitions.