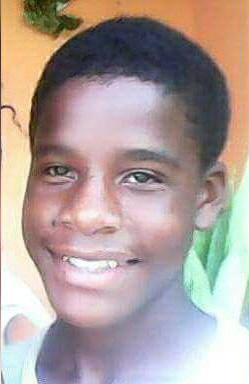 (This story was updated after publication to include a video. Please scroll for video)
A Sandy Bay teenager  drowned in the South Leeward village of Clare Valley on Saturday.
The deceased,  15-year-old Giovanni Sutherland-Sam, had gone spear fishing with three other friends.
Sutherland-Sam was staying at the home of Sita "Ming" Francis, as he is a relative of some of her nephews.
Ms Francis' 14-year-old nephew, Kianta Francis was among the four persons who had gone fishing.
Ms Francis told iWitness News that the youngsters go diving almost every day.
"They didn't go yesterday so they decided that the were going today.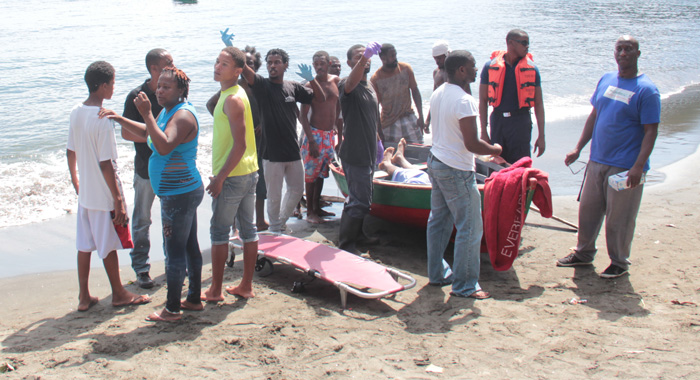 "And they left to go shoot fish as usual. The other two said he went down too deep and when he came back up, blood was coming through his nose and they couldn't grab him because the same time he came back up, he went straight back down," Ms Francis told iWitness News on the seashore in Clare Valley, shortly after a medical doctor pronounced Sutherland-Sam dead, and funeral home workers took his body away.
She said the group went home sometime after 9 a.m. and news of the tragedy broke after 11 a.m.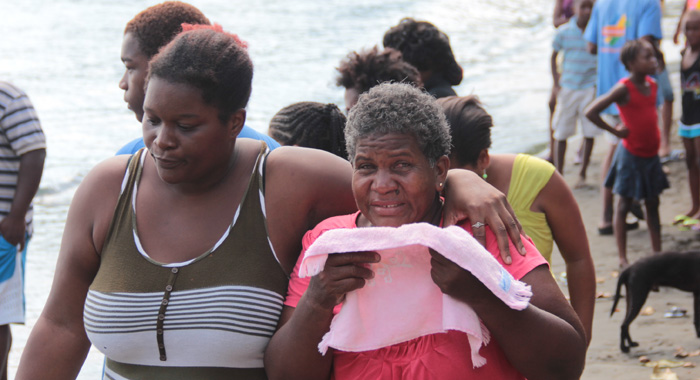 Mr. Francis told iWitness News that while they were in the water, he saw Sutherland-Sam float up, folded his hand and began to sink back in the water.
Three persons were in the water and a fourth was in a boat.
After the tragedy, they went back to Clare Valley and reported the tragedy.
The Coast Guard retrieved Sutherland-Sam's body from the water.