Sub Lieutenant Kemron Beache graduated from the Federal University of ABC, Sao Paulo, Brazil, recently, with a Master of Science degree in mechanical engineering; Leading Seaman Gordon Charles from the Kushan University, Taiwan, with a Bachelor of Science degree in mechanical engineering (major) and business management (minor); and Petit Officer Juanna Holder from the National Taipei University, Taiwan, with a Bachelor of Science degree in nursing.
Beache, a member of the Royal St. Vincent and the Grenadines Police Force for the past 10 years, said he is grateful to God, the Government of SVG, the Government of Brazil, and the Organization of American States (OAS) for providing him with a scholarship to pursue his studies.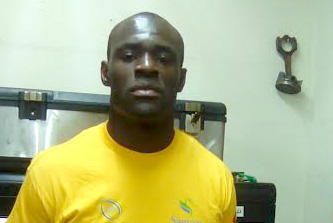 Beache said his academic pursuit in Brazil was a challenging one because all of his courses were done in Portuguese, but he succeeded by making friends who had done the courses before and were able to guide him. He also gathered information on subject areas posted online by other universities and by using an App that helped people to learn Portuguese.
He said his experience has helped him to become more independent as well as proactive.
Charles, on the other hand, said his greatest challenge was returning to the classroom and learning Chinese.
However, he said he has benefitted considerably by his experience in Taiwan by becoming more open-minded and acquiring a vast amount of knowledge. He said he intends to use this to be better able to develop himself and his organization.
"I got a better understanding of what management is. We did a study in automotive engineering, electronics, and labs. We did shop work; modern technology on a whole," Charles said.
"I think that every area of my studies will enable me to work better in the Coast Guard, whether it is in the engineering department, electrical, or navigation department because the programme covered a wide variety of subject areas that deal directly or indirectly with work. For instance, automotive engineering and electronics were aspects of my studies that directly involved my work. The management component enables one to be a better manager or supervisor.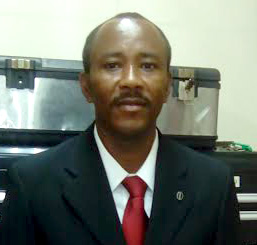 LS Charles, a former student of the Bethel High School and the St. Vincent Technical College, also pursued a two-year programme in electricals with Penn Foster University prior to his studies in Taiwan.
Both Beache and Charles are encouraging Vincentians to seek out scholarship opportunities in non-traditional countries other than the United States, Canada and England, because they are equipped with top rank universities that can offer a quality education for free.
Holder said her studies concentrated on international nursing and health care, which allowed her to gain in-depth knowledge in nursing, hospital management and health care administration.
"I realised at the Coast Guard we do a lot of medivat and there wasn't a qualified medic at the base so I decided to do Nursing. I had the option of doing it here or in Taiwan. I decided to do it in Taiwan where I can pursue it in an advanced international country as well as a second language," Holder said.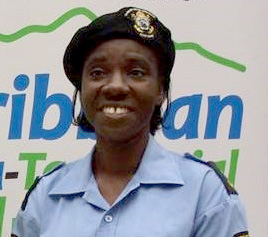 Holder said she intends to utilize her training at the Coast Guard where she plans to stage training sessions on health related areas such as diabetes and high blood pressure. She said her studies also allowed her to concentrate on pathology, anatomy, epidemiology, psychology, organisational behaviour, innovative management and comparative study best practices and she intends to share her knowledge on these areas as well.
Holder is desirous of pursuing a Master of Science degree in traditional Chinese medicine. "We in the Caribbean use Western medicine, but there are benefits to traditional Chinese medicine such as the curing of insomnia and fertility problems, etc.," Holder said.
"Where traditional medicine is concerned, sometimes as the old people die it passes with them. So I am trying to revive that," said Holder.
All three officers expressed thanks to the Coast Guard leadership and members for their support as well as the respective entities that granted them the scholarships.
(Police Public Relations)