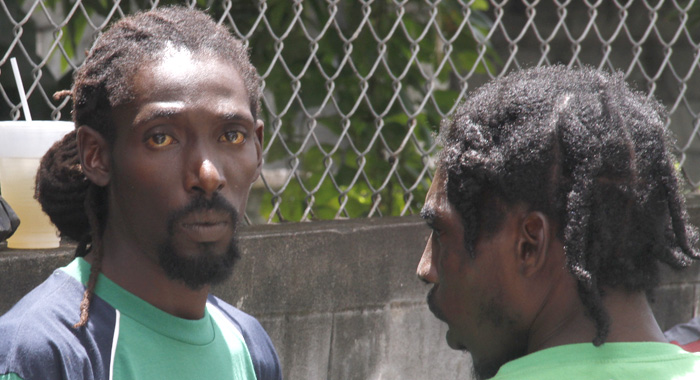 Two Grenadians and a Vincentian return to court on Wednesday for further proceedings in a case in which they are each charged with possession of 123,488 grammes (272lbs) of marijuana with intent to supply it to another.
Coast Guard personnel intercepted the men off Johnson Point, Kingstown on Thursday, Aug. 31, and charged them with possession of the compressed drug, which was in taped packages in nylon sacks.
The men are Elvis Isaac Moore and Denrol Walker of Grenada and Vincentian David Hepburn.
They were brought before the Serious Offence Court in Kingstown on Monday.
Moore, who was further charged separately with possession of 1,094 grammes (2.2lbs) of the drug, pleaded guilty to the charges while his co-accused maintained their innocence.
The court will make a determination on Wednesday about the way forward regarding the other two men and sentencing for Moore.