Police officers are investigating the death of one of their colleagues in a red sport utility vehicle, P9504, in Glenside, Mesopotamia sometime Wednesday night.
The identity of the officer has not been disclosed but iWitness News understands that the officer had a heart condition.
Reports are that the officer drank nine beers Wednesday night in a challenge.
He was reportedly sitting in the jeep with a close friend until sometimes close to dawn.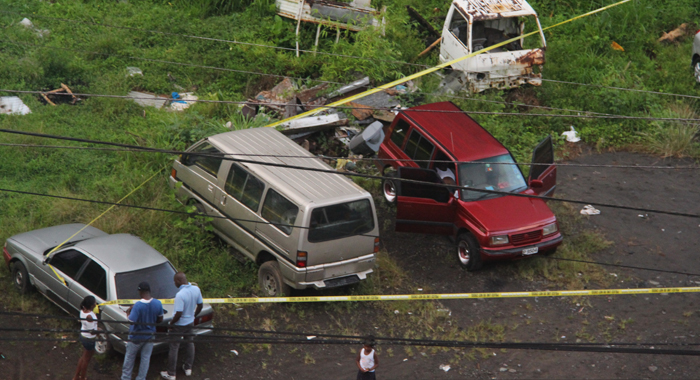 However, when the friend, said to be a female, attempted to wake the police officer, he was reportedly unresponsive and she then raised the alarm.
The officer and the other occupant were in a vehicle parked on a vacant lot of land, where other residents of the village usually park.
Police have cordoned off the area and have begun initial investigations.