The parliamentary opposition was not invited to the ceremony on Monday at which Jaundy Martin was sworn in as Attorney General.
Leader of the Opposition, Godwin Friday, however, told iWitness News on Tuesday that this will not affect opposition lawmakers' interaction with the government's new chief legal advisor.
"He has to prove to the nation that he is worthy of the position. I make no pre-judgment of him. The point is that whatever his political leanings are, he holds the position of attorney general, which is a constitutional position," Friday said.
He noted that as attorney general, Martin has certain responsibilities to fulfill.
"And I expect him to fulfill them in a responsible and professional manner, to perform his duty as the attorney general and that has nothing to do with who appointed him and any of his political leanings.
"That ought to do with what is required under law.  That's what I expect of him and if he does that, he will earn the respect of the Parliament and the people in St. Vincent, the entire country, if he does not, then he will reap whatever the response is from the people of the country and us as the opposition," Friday further told iWitness News.
Some persons, including opposition activists, have noted that Martin was the lawyer who ultimately represented Prime Minister Ralph Gonsalves in the case in which a female member of his security detail accused him of sexually assaulting her in 2008.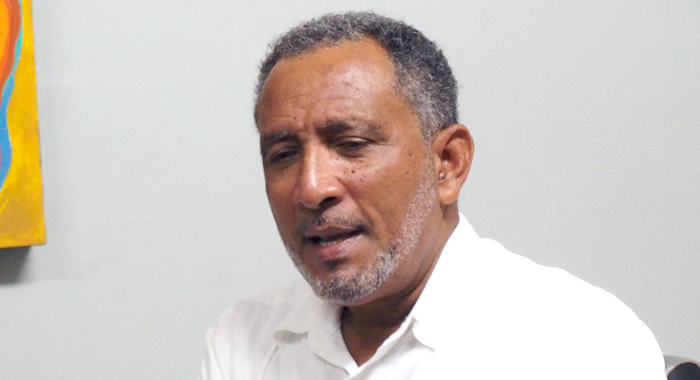 Friday, however, was not concerned about this, telling iWitness News:
"Jaundy Martin is somebody who has been around for a while. He has worked in the Attorney General's Chambers.
"I can't choose who the next attorney general would be. I just hope that whoever becomes the attorney general would understand that the role is not a role that is beholding to the person who appointed them but rather a role that they have to perform under the Constitution and that is to have a certain degree of independence so that they can give a legal opinion based on the law and the facts, not based on political ramifications."
Friday said that if the attorney general performs his function then "you have a decent attorney general.
"It doesn't matter who the person is, what their political leanings were prior to becoming attorney general.
"The point is that when you hold the position, then you have to assume the responsibility that comes with it. That is something that has been sorely lacking in this country, unfortunately."
(Note to iWN's WhatsApp subscribers: We regret that at this time we are unable to send out updates via WhatsApp because the device was, inadvertently, left in another Caribbean island recently. We crave your patience as we hope to retrieve or replace it soon.)
The opposition leader told iWitness News that he saw in the media last weekend a story about Martin being tipped to become attorney general.
He said he could not recall the report saying that a date and time had been set for the swearing-in.
"Certainly, there was no indication at my office to me and I didn't know that the event was taking place on Monday until Monday morning.
He told iWitness News that on hearing about the ceremony on Monday, he checked at his office because at times, things are sent but are not delivered on time.
"But nobody at my office received any invitation and up to Monday morning there was no invitation because I had persons at my office check and there was no invitation and that is why we were not present."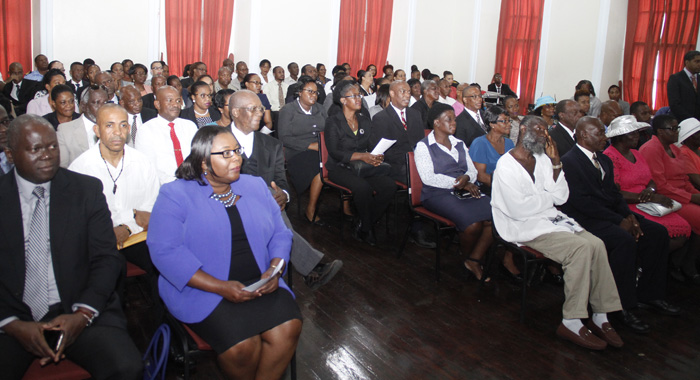 Friday said it is "very strange" that the opposition was not invited to the event, adding, "Ordinarily, things that happen in the Parliament building, we are invited.
"Sometimes, they have swearing in at Heritage Square, up at the Governor General's residence and so on but I was told that a lot of people were invited, that during the ceremony there was talk of the opposition as if we were present."
The protocol list read out by the various speakers at the event mentioned the opposition leader, although he was not present.
"So it is very strange that we were mentioned in the protocol list and were not invited," Friday told iWitness News, adding that if he were invited, he "most likely" would have attended.
"If it was part of the Parliamentary process and so on, we would."
He noted that the new AG, like his predecessor, is a Member of Parliament by appointment, since he is a public servant.
"And I expect that he would perform his job professionally. That is to advise the government about their legal position in a truthful and professional manner."
Martin, who has been practicing law for 19 years, replaced Judith Jones-Morgan, another public servant attorney general, who is retiring after 16 years in the post.
Martin is a former Crown counsel in the Office of the Director of Public Prosecutions and was later appointed senior Crown counsel in the office of the Attorney General, under Jones-Morgan's tenure.
In 2004, he resigned from the office of the Attorney General and entered private practice, where he placed particular emphasis on civil litigation, including child and family law, personal injury, land law, commercial law and maritime law.
Martin was also a court-appointed mediator for the Eastern Caribbean Supreme court and is a former executive member of the SVG Bar Association.