Residents of Vermont, Monday night, expressed fear that they were seeing the beginning of a spate of killings after a second resident of the South Leeward village was shot dead in three days and another shot and injured.
The latest victim is Irone Bascombe, who was shot dead, execution style in Francois, just before 9 p.m., bringing to an end a barrage of gunfire in the village that night.
The injured man has been identified as Jason Stephens, who was shot at least once to the abdomen and was being treated in hospital in Kingstown.
Bascombe, who grew up in Barbados and has done prison time in St. Lucia for gun possession, returned to St. Vincent sometime last year or this year.
In May, he, along with Calbert Andrews, 25, also of Vermont, were charged with marijuana cultivation.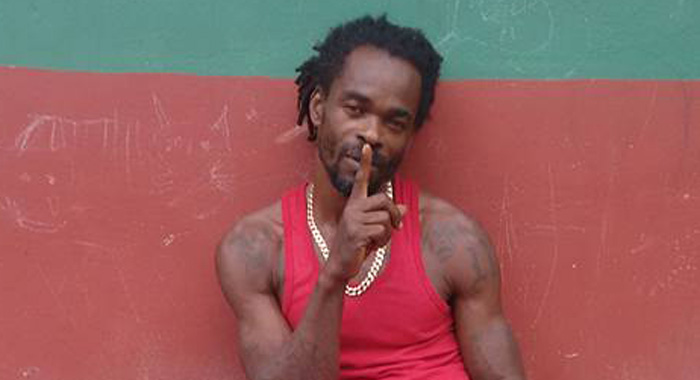 Among the large contingent of police officers who responded to the killing were officers from the Narcotics Unit, who conducted a search of the area before leaving, as mobile units of the Police Force, who had secured the crime scene, awaited the arrival of homicide investigators.
However, Bascombe, who had pleaded not guilty to the charge of marijuana cultivation, was discharged after his co-accused, who had pleaded guilty, accepted the facts as presented by the prosecution.
Bascombe received at least one bullet to the head along the Francois Public Road, in what residents suggest was an attack that began in Vermont and made its way across the Francois-Vermont Bridge before its bloody culmination.
His death follows that of Raphael O'Neil, who was shot and killed a few hundred yards away Friday night.
O'Neil, who had a history of burglaries, was shot and killed near a shop as he made his way home.
Vow to avenge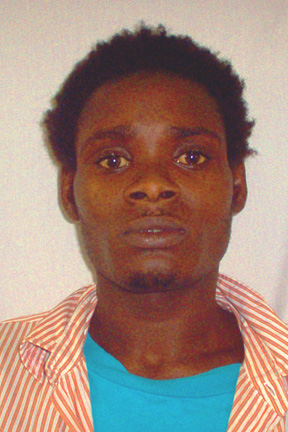 Residents looking on from outside the police cordon Monday night expressed fear that Bascombe's death might have been reprisal for the killing of O'Neil, whose death, they say, one resident of the community had vowed to avenge.
They have expressed fear that other members of the community may be killed amidst what they suggest is a feud amongst at least two criminal factions in the village, and are concerned that innocent persons could be hurt or killed.
Monday's killing has brought to five the number of homicides in St. Vincent and the Grenadines since Friday.
In addition to O'Neil's death, Friday night, Andrew Roberts was found dead in the Casson Hill area.
Reports are that Roberts and another man had hijacked Dale Lyttle's car in Richmond Hill and had forced the Paul Over man to go with them in the direction of Arnos Vale.
Roberts, who was armed with a .38 revolver, and Lyttle were in the back seat of the car while an accomplice drove the vehicle, P3828, a white Audi.
iWitness News understands that on reaching Casson Hill, Lyttle was able to overpower Roberts and shoot him in the chest, killing him on the spot.
Then less than 24 hours later, masked assailants shot hairdresser Keisha Melville, 27, of Murray's Village twice to the head, killing her on the spot as she made her way home around 8 p.m.
Then, on Monday, Lionel Ashes, of Ottley Hall died in hospital, four days after being shot about eight times in the West Kingstown community Friday night.
The killings, including that of Roberts, bring to 30 the homicide count in SVG this year.
'Unsettling weekend'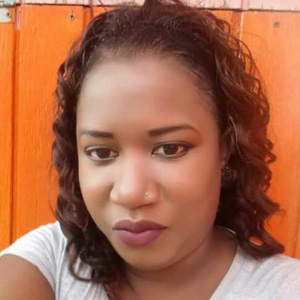 The number of killings in quick succession has left many citizens unnerved.
On Monday, even before the latest killing in Vermont, the main opposition New Democratic Party (NDP) issued a media statement, noting that at 29, the homicide count was just 10 short of the record 39 set last year.
NDP president and Leader of the Opposition, Godwin Friday, said the weekend was a rather "unsettling" one for him.
"I cannot accept a situation in which this country becomes a place that has three and more homicides in one weekend," Friday said.
"I thought of the families of those involved, and it saddened me because every death brings pain and loss to family members and friends of those killed."
He said the Ralph Gonsalves Unity Labour Party administration continues to stifle the development of SVG, "as they have failed in providing proper governance with respect to the escalating crime situation in the country.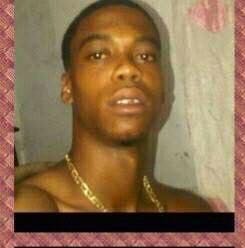 "As a people, we have to think about addressing crime and violence by dealing with root causes. We must create jobs for our youths and provide proper training and working conditions for our police.  We must go into the communities and implement social and economic programs to better the lives of our people," Friday said, adding that an NDP administration, under his leadership, will do "this, and more".
However, the only way we will succeed is to do it together as one people.  We must come together!" Friday said.
The NDP also urged anyone with information that might assist the police in their investigations to provide it to the police.
"We call on the police to redouble their efforts to bring perpetrators to justice," the NDP leader said.
Update: After producing this story, we learnt of the death of a Fairbain Pasture man, Roland Cunningham, who was found dead with a deep laceration to his neck Monday night.