That's what some residents of the up-scale community are wondering on seeing the number and frequency of cattle roaming freely in the East Kingstown community.
The untethered animals are a danger to motorists and pedestrians and also cause considerable damage to property, including their destruction of decorative plants and vegetable gardens.
However, one resident told iWitness News that another issue is the problem of ticks, which move from the cattle to pets such as dogs and cats and into their owners' homes.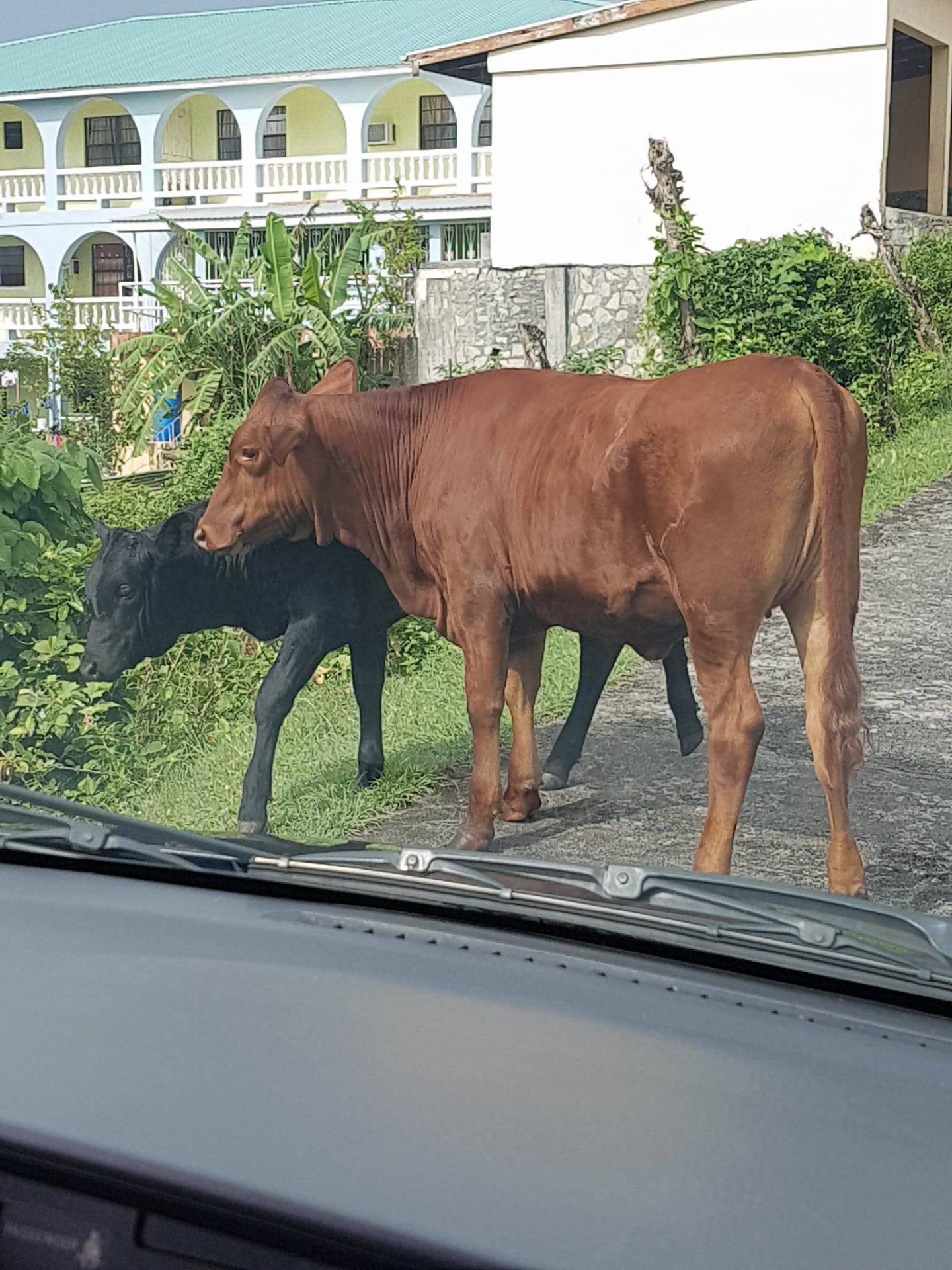 Residents are asking about the seriousness of the police who on Aug. 11 issued a bulletin, giving the owners of stray animals throughout the St. Vincent and the Grenadines two weeks to have them tied.
"The animals, mainly cows and sheep, are usually untied mainly in the areas of Argyle, Buccament, Diamond and Cane Garden and are seen walking the streets freely.
"This situation creates potential for accidents and against this backdrop, the Police is giving the owners two weeks to have the situation rectified," police said in a statement issued through the Public Relations and Complaints Department.
"Actions will be taken within the confines of the law if the animals are not tied by the allotted time frame," police warned.
Police later said that such stray animals would be impounded at the farm at the Belle Isle Correctional Facility and their owners would have to pay to have them returned.
However, residents of Cane Garden and other areas or the country are wondering if, on this issue, the police are just blowing hot air.