Stephen Joachim failed in his bid on Thursday to unseat Trevor "Sailor" Bailey as president of the SVG National Olympic Committee, and Keith Joseph as general secretary when the organisation held its annual meeting in Kingstown.
Bailey defeated Joachim 10/7 in the presidential race, while Joseph came out a 9/7 victor in the battle for general secretary.
Prior to the meeting, Joachim had set about attacking both his opponents on radio in the weeks leading up to Thursday's meeting with what was described as a "scorched earth" campaign, as he accused them of many practices, which he presented as less than transparent.
In addressing the meeting on Thursday, Joachim, just prior to the elections, appeared to leave no stones lying about as he pelted Bailey and Joseph with accusations.
His missiles were not only aimed at the President and general secretary but the executive on which he sat for four years. He accused them of operating in a slipshod manner at times.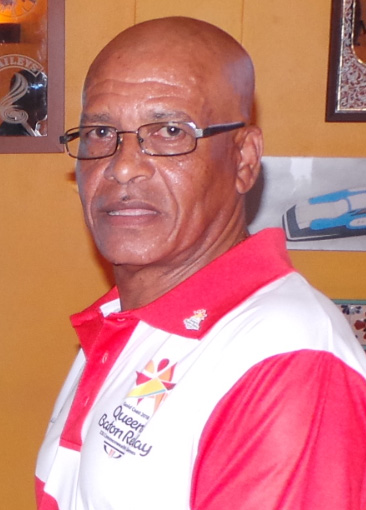 His presentation lasted for close to 10 minutes as he went through many sheets of paper that appear to contain his concerns and accusations — some of which many opined could have been settled in-house.
In concluding his presentation, Joachim told those gathered, "If you want change, if you want transparency and accountability, if you want an organisation run in a professional manner to serve your organisation, then vote for me and vote for new people on the executive. If you are happy, vote the status quo, keep the current bunch, but don't say you couldn't do better".
He was given a haughty round of applause at the end of his presentation and returned to his seat at the head table, apparently a satisfied and happy man.
It was then the turn of Joseph to address those in attendance. And without a shred of paper, he responded to Joachim in a manner, which had the membership in rapt attention.
Joseph began by highlighting the fact that Joachim had served a full term but found nothing wrong until the latter stages. He spoke about their friendship and discussions that they had that would remain confidential.
However, the crushing blow to Joachim came when Joseph pointed out that the trustee only went on the "warpath" when he was not considered for the Chief of Mission post for the Rio Olympic Games.
"Before that, he was on radio saying I was the best administrator and a very good person and even took issue with Glenford Prescott who had written an article about me which he (Joachim) thought was negative when I was going up for a PASO post," Joseph explained.
"But in the twinkling of on an eye, that changed because he did not get things his way. That is not the way you operate as responsible people," Joseph added.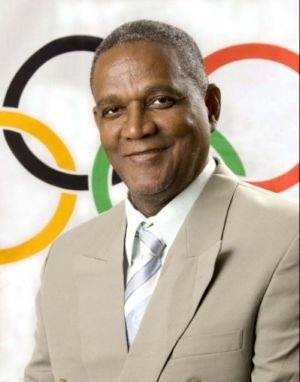 He ended his presentation by telling the membership that they were free to choose who they wish to lead the organisation and returned to his seat without a single applause from the floor. But there was a possibility that it may have dawned on some people that the staging of the meeting on Oct. 19, 2017 –34 years since the end of the Grenada Revolution – might not have been accidental. It was an overwhelming response that said the NJM (New Joseph Movement) was alive.
Bailey, for his part, in a remainder to people that he was still part of proceedings, made one rebuttal to Joachim who had accused them of not visiting the Games Village in Glasgow during the Commonwealth Games there.
"Just a slight clarification. It is not expected that we, as executive members, visit the village since the entire responsibility of the team is with the Chief of Mission. So it is not normal for us to do that".
The meeting was then adjourned for 20 minutes to get things in order for elections and in a tense atmosphere the lobbying began.
Seventeen national associations, each with one vote, then set about making decisions to elect whom they saw as the most suited persons to run the affairs of the SVGNOC for the next four years.
Nominees for president: Trevor "Sailor" Bailey and Stephen Joachim.
A tense wait as the ballots were counted. In the end, Bailey came away a 10-7 victor to reclaim the top position.
Wayne Williams defeated Vanburn Harry also 10-7 to be returned as vice-president.
The next much-anticipated contest was for general secretary and this was a battle between Joachim and Joseph.
Joseph was able to come away with a 9-7 triumph much to the chagrin of Joachim and his supporters.
Jacintha Ballantyne was returned unopposed as treasurer with Suzanna Ollivierre defeating Sophia Gordon 9-6 for the assistant secretary/treasurer post.
There were two new trustees elected in Vanburn Harry and James Bentick, who replaced Joachim and Earl Bennett.